Contributed by Brandy Nelson
The Olympics are here! We've put together a simple felt Olympic rings flag craft activity that kids can use over and over again. Let them arrange the rings in order, or glue together for a festive decoration.
The Olympic flag, with its colorful rings, is an iconic symbol.  Do you know what the colored rings represent? When the symbol was created in 1913, the 6 colors (including the white background) represented the colors of every nation's flag!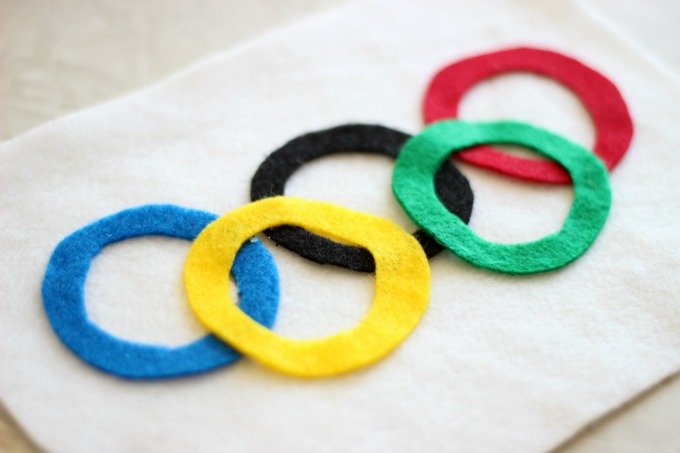 In the flag you''ll find red, white, and blue for America and England, blue and white for Greece, red and white for Japan, and yellow and red for China, but it doesn't end there! What other colors do you recognize for different nations?
Create an Olympic flag of your own and then have the kids call out the countries as they recognize them while watching the Olympics. It's fascinating to see how many different countries participate, and amazing that 5 simple rings on a white background represent all of them.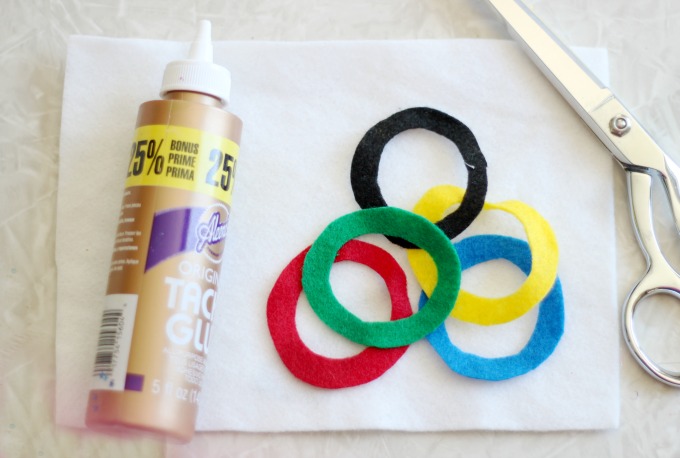 Scissors Craft Glue Felt scraps in white, black, blue, green, red and yellow
While cutting out the rings may seem complex for little fingers, it''s actually pretty simple. Follow our step-by-step below! Step 1: Use a toilet paper roll to trace and cut out the pattern for the larger circle. Step 2: Fold each circle in half and cut out a smaller semi-circle in each one. Step 3: Unfold the felt and reveal your perfect ring. Step 4: Glue the rings on in order: blue, black, red on top, then yellow and green below.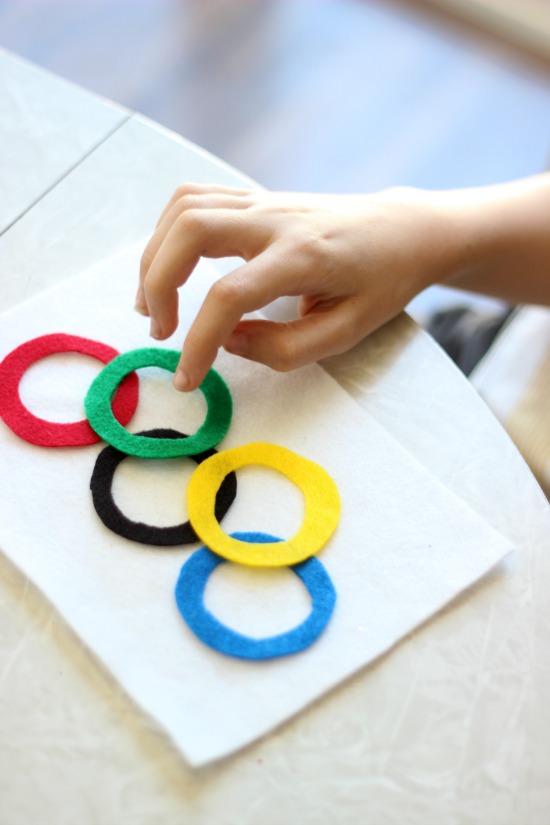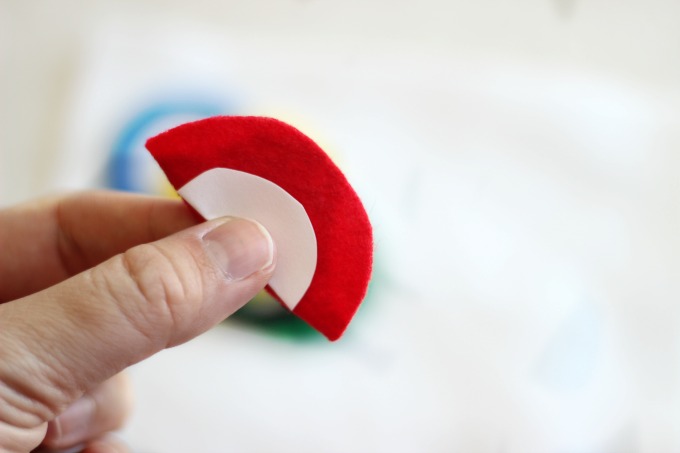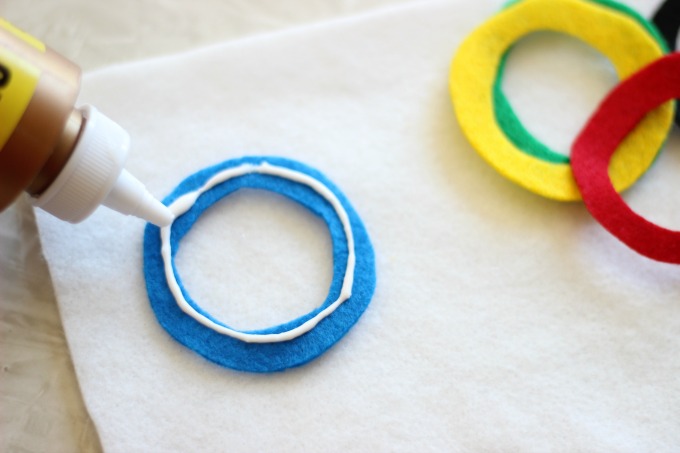 What Olympic sports are you looking forward to watching?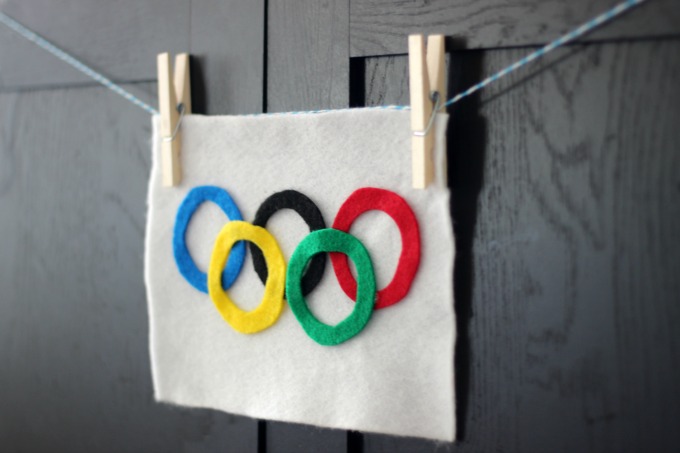 About the Contributor
Brandy is a California girl married to an Alaskan boy. They've lived all over the country, moving where the Coast Guard sends them, and are parents to 4 children. Brandy has been surrounded by creative influences her entire life. Her biggest mentors being her mother and grandmother. When she grew up and started to have a family of her own, her desire to create blossomed as she turned each new house into a home. Her blog, gluesticksblog.com, is a collection of some of her favorite kids activities, projects, recipes and craft tutorials.