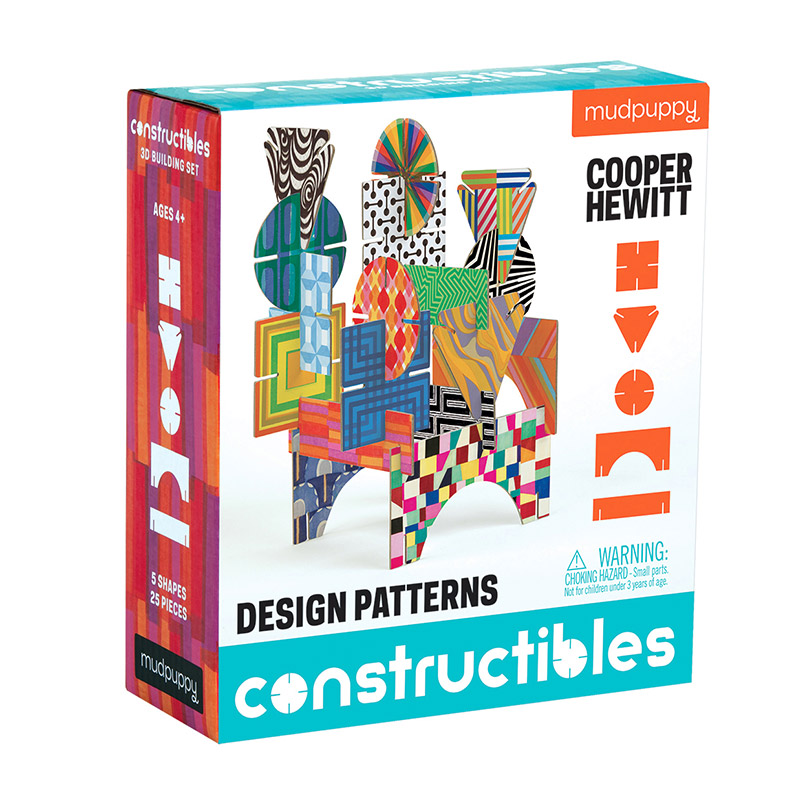 Click an image to zoom
Ages 4 +
Constructibles 3D Building Set
Design your own masterpiece with this constructible art set!
Details
Learn about famous art while constructing a sculpture of your own! Each shape in this 3D building kit interlocks for hundreds of possible combinations. The pieces are printed with whimsical geometric artwork straight from the Cooper Hewitt Smithsonian Design Museum in New York. The Cooper Hewitt Museum is the only museum dedicated exclusively to showcasing historical and contemporary design, exhibiting how design thinking has solved problems for centuries.
This kit encourages and develops fine motor skills, reinforces principles of balance and spatial relationships, and promotes creative thinking.
A design guide is included in each set so that you and your child can learn about each piece of art.
Features:
25 interlocking shapes with different prints
Design guide of artwork facts included
Made in China