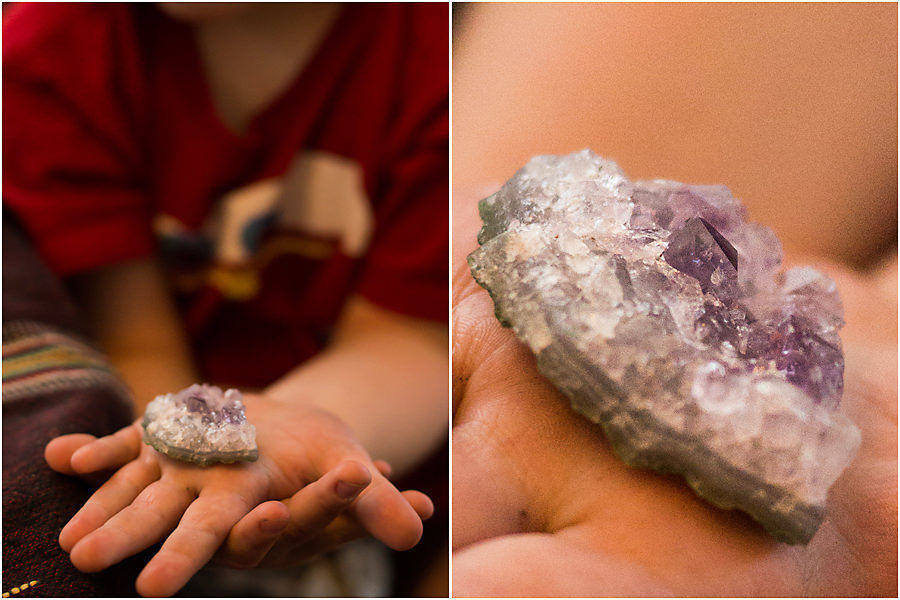 Learn About Brazil with Little Passports!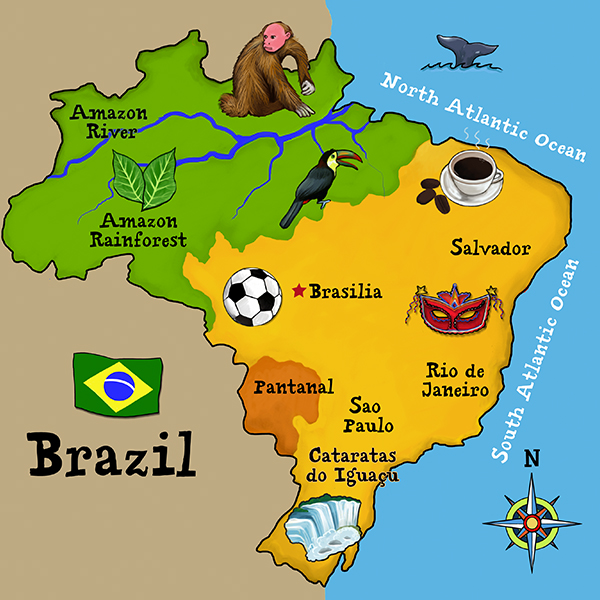 We asked a few moms to share how a Little Passports subscription keeps their kiddos busy! Our friend Amanda from House on Holiday has given us a wonderful description of how she and her son enjoy Little Passports, and how it keeps him active and learning throughout the year. Read about their Brazil adventure below.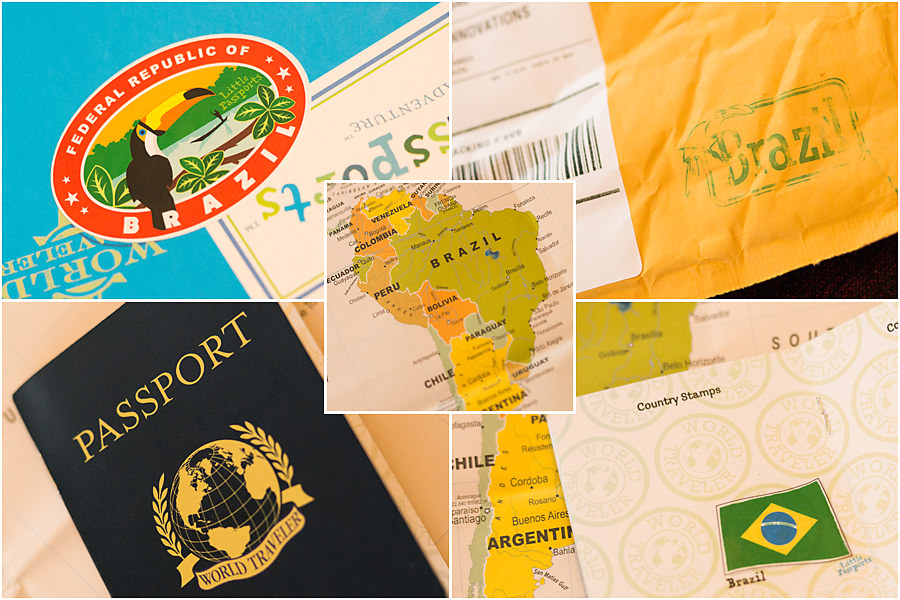 Kids Love Receiving Mail
My son, Ocie, is always excited when he learns he has received a new package from Sam and Sofia. The first thing we do is pull out the world map, place the pin sticker on the new country to mark our visit, place the flag stamp in his passport and the country sticker on the blue suitcase. Now we are ready for takeoff!
The souvenirs from Sam and Sofia are perfectly suited for little explorers. For example, the Brazil package contained a chunk of amethyst that Sam and Sofia found while visiting an amethyst mine. We examined the sparkly rock with a magnifying glass and talked about how it can be made into beautiful jewelry.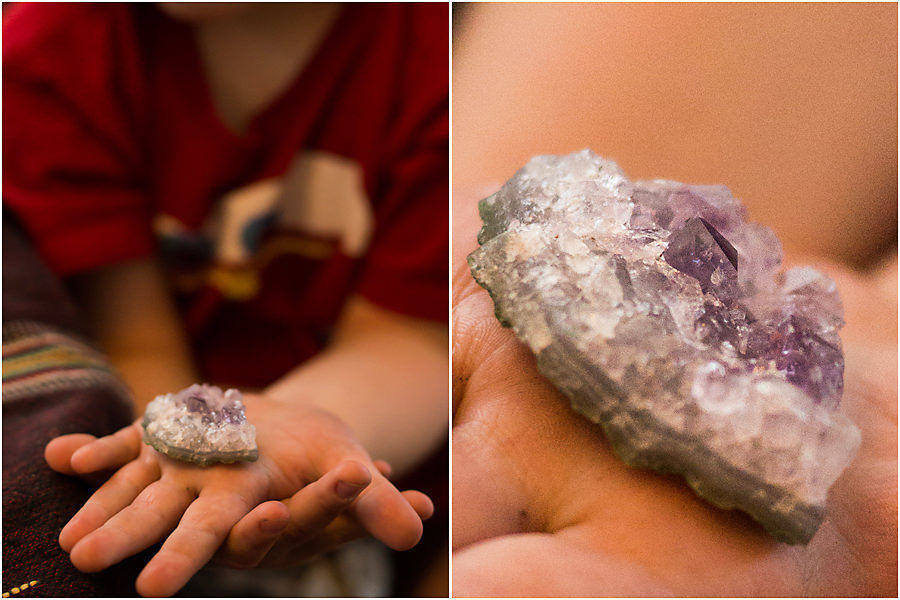 Share Your Own Connections
The next thing I do is read the letter from Sam and Sofia to my son. We look up photos of some of the landmarks that are mentioned in the letters online, which my son finds fascinating. My husband and I have always enjoyed traveling the world, so sometimes we are lucky enough to have our own photos of the destination that we can show our son.  Below are photos from my husband''s trip to Brazil (Clockwise from top left:  sunset over the Amazon River; a baby sloth; birds flying over the Amazon River; a piranha).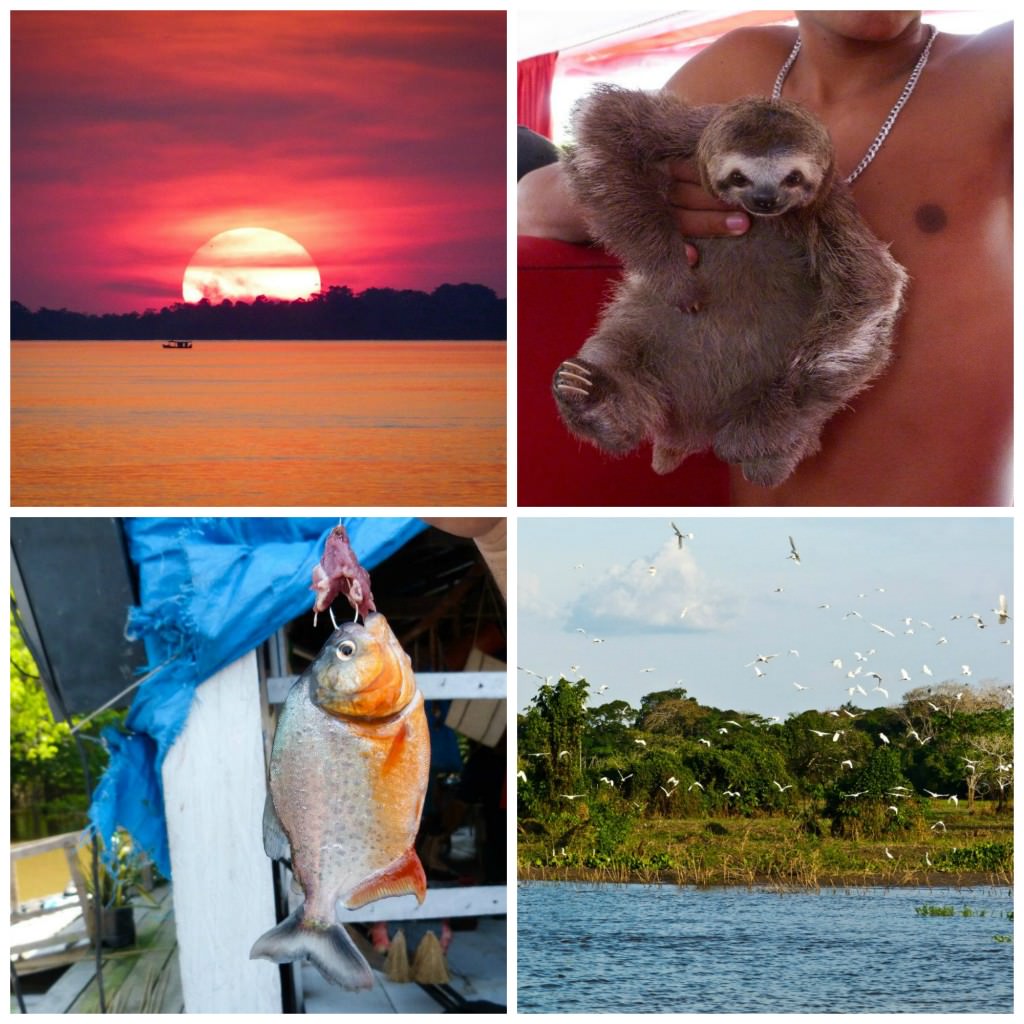 Fun with Activities & Recipes
The puzzles and activities included in the packages are fun and educational. My son learned new Portuguese words with the Brazil package and practiced saying some of them to his cousins.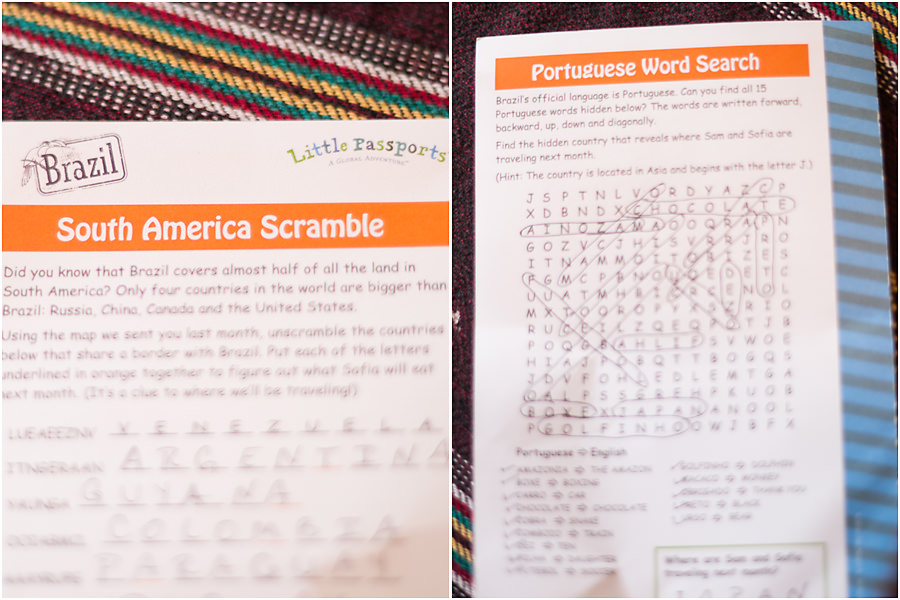 The recipes included in the Little Passports packages are a great way to escape the summer heat and spend quality time with your child. Our Brazil package included a recipe for a yummy chocolate treat known as Brigadeiro. My son helped me measure the ingredients and roll the balls of chocolate into the chocolate sprinkles. Once the recipe was complete, we were able to enjoy a sweet afternoon treat.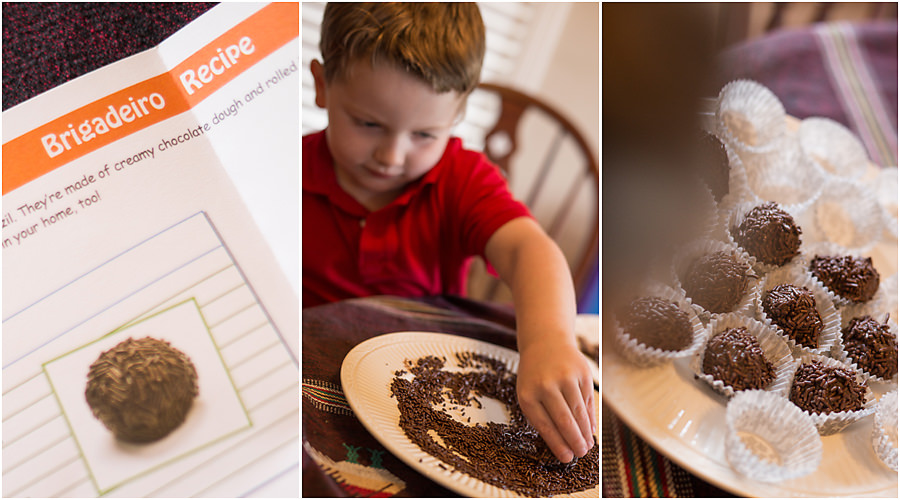 The Boarding Zone
The boarding pass included with each package includes a code for accessing online games at the Little Passports Boarding Zone. The Brazil edition had an online soccer game. However, soccer is also meant to be enjoyed outdoors, so we braved the heat and had a soccer game of our own in the back yard! On his trip to Brazil, my husband had picked up a Brazilian soccer jersey as a souvenir for my son, so we dressed him accordingly.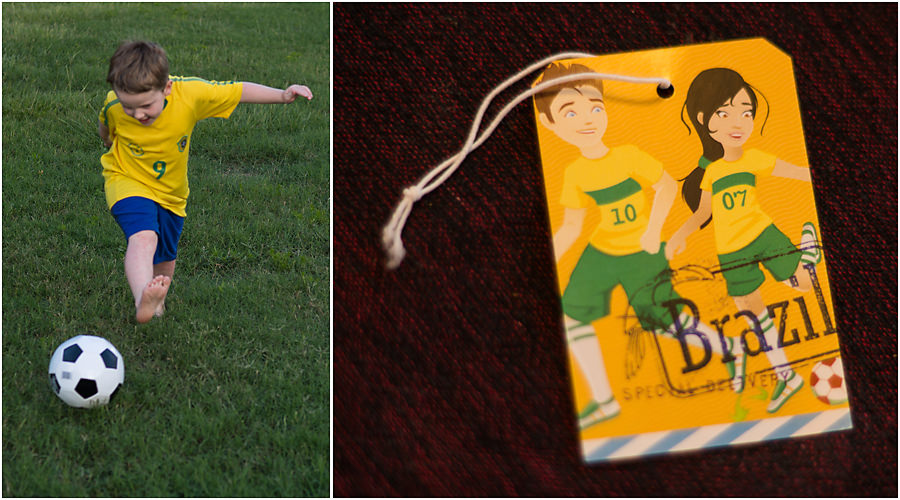 Fun Ways to Explore the Destination Further

I research each country further to gather ideas for crafts and activities that can be used to complement each Little Passports package. I am usually able to find materials in my home that can be used without having to go buy anything. For example, in our Brazil package we were introduced to the Amazon Rainforest, so I had the idea of creating our own rainforest in the wooded area behind our house. We gathered up all of my son's stuffed animals and placed them in the trees and on the ground. I then found rainforest sounds that could be downloaded to my phone and played through loud speakers. This made our imaginary rainforest feel even more realistic.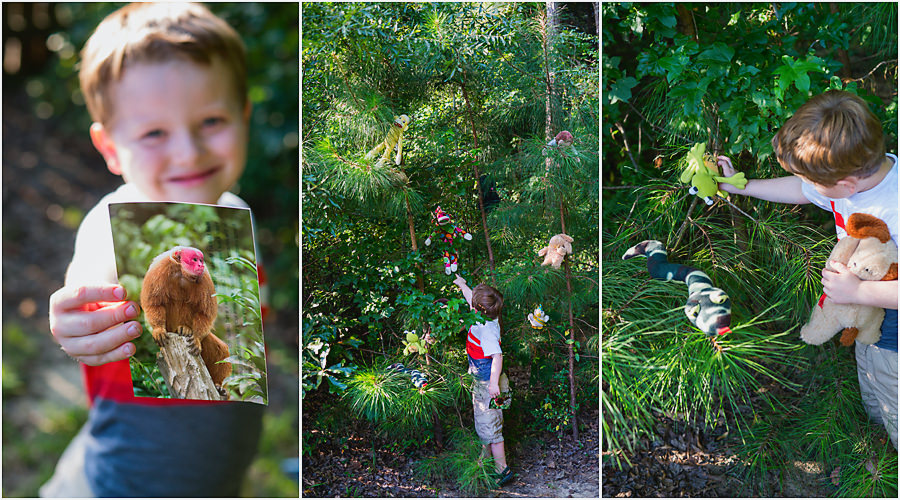 I also had glitter visors and colored feathers left over from a previous craft project, and used these to create a Brazilian Carnival headdress. I downloaded some Samba music on my phone, played it over a speaker, and attempted to dance with my son as we sported our new headdresses. He was not too thrilled about the dancing, but we still had fun with it and it was a great way for us to spend quality time together!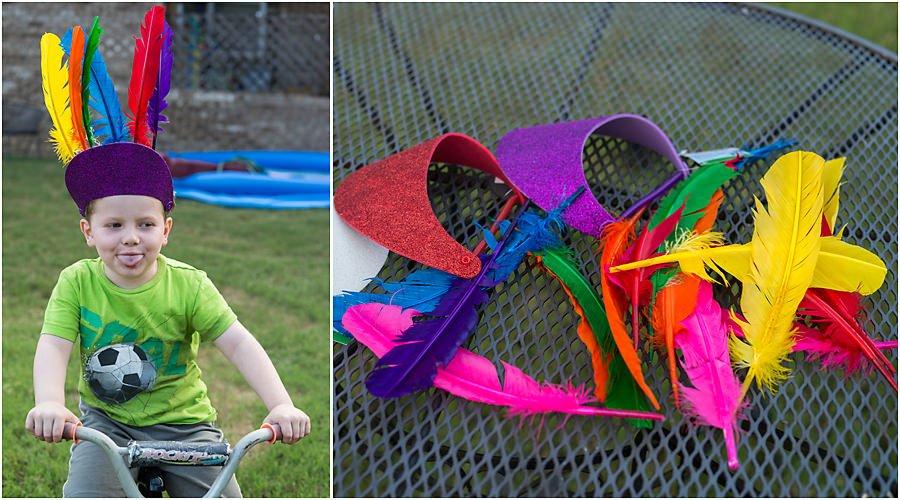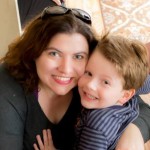 Amanda House is a wife, mother, full-time human resources professional and part time photographer. She and her family enjoy traveling, and in her spare time she blogs about their adventures across the globe.
SHARE THIS: