World Edition Subscription
Recommended Ages 6-10

Explore the world, one country at a time, with our fun and educational subscription!
Choose Your Subscription Plan
Each plan includes the Explorer Kit and subsequent monthly country kits.
You'll be able to send an email to your gift recipient to let them know a surprise is on the way. You can also download a PDF gift card to give.
For your convenience, subscription plans automatically renew. The renewal can be canceled anytime.


Warning: Choking hazard - Small parts. Not for children under 3 years. Some souvenirs in the packages may include items with a natural or functional sharp edge. Some souvenirs in the packages may include a long cord and considered a strangulation hazard.
Peek Inside the Monthly Packages:
Take a Peek Inside:
Click to see our videos & more samples!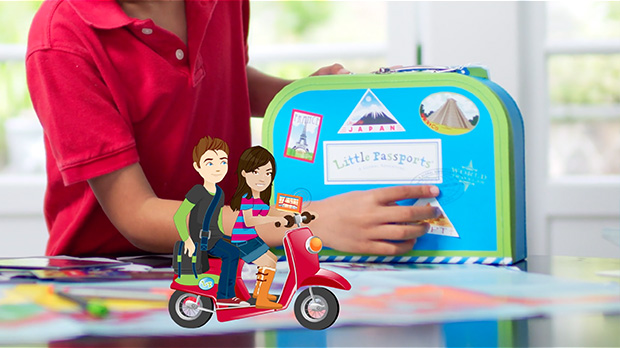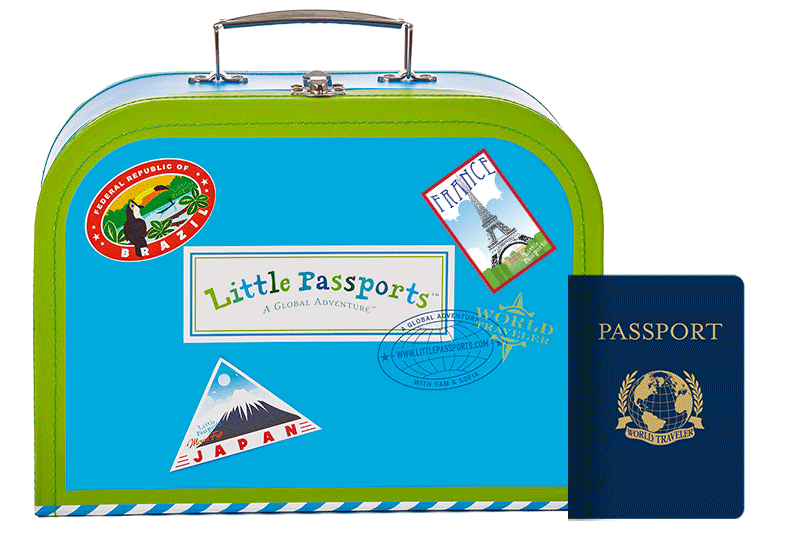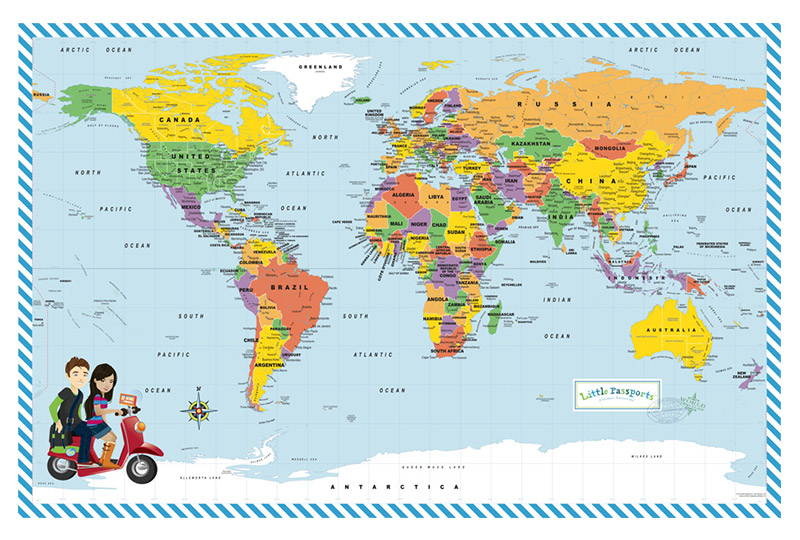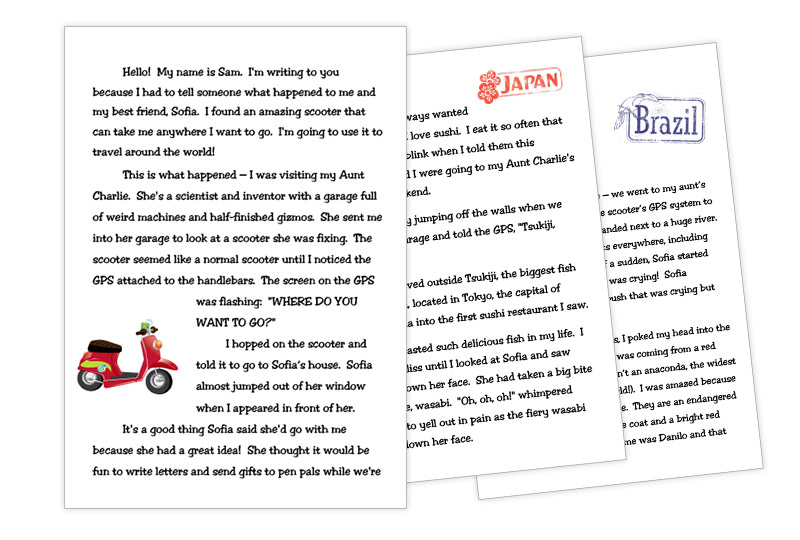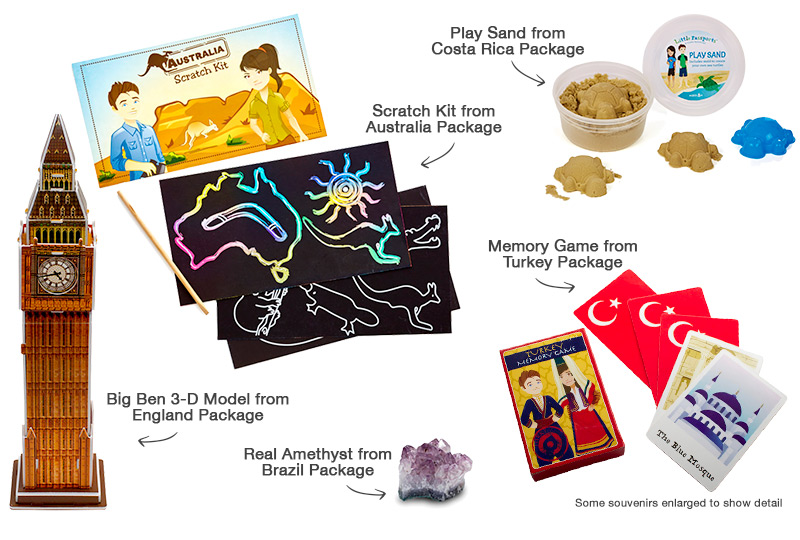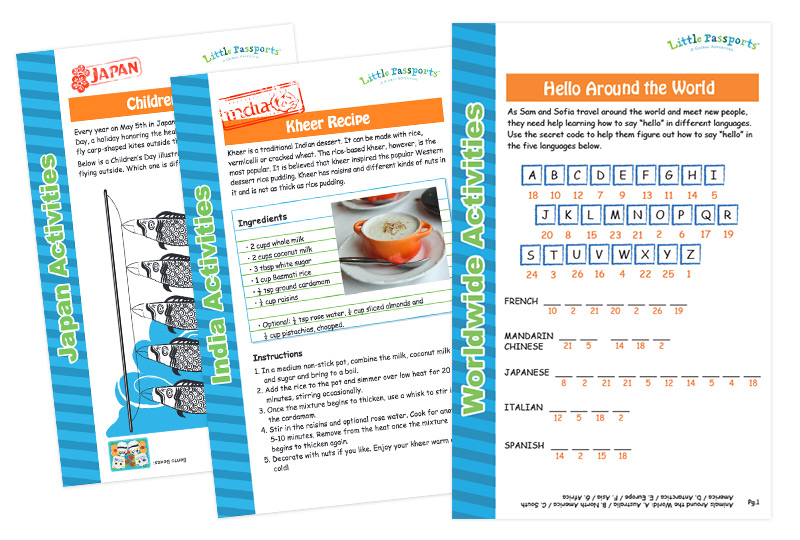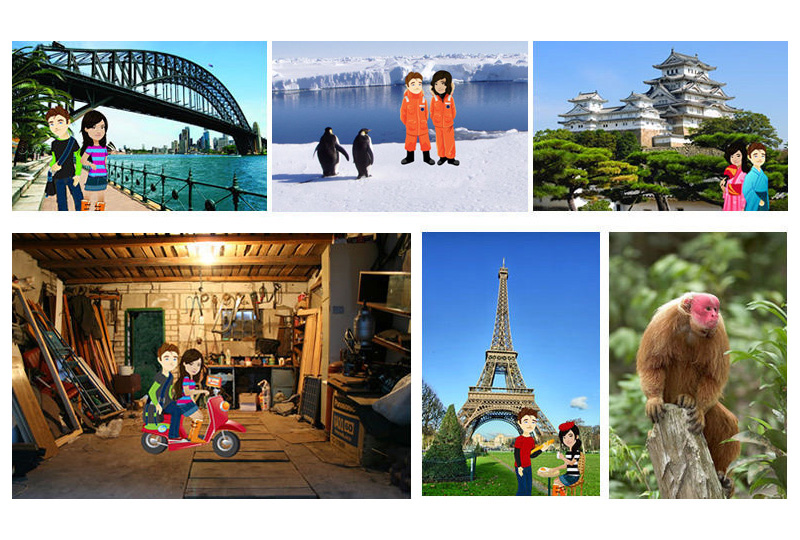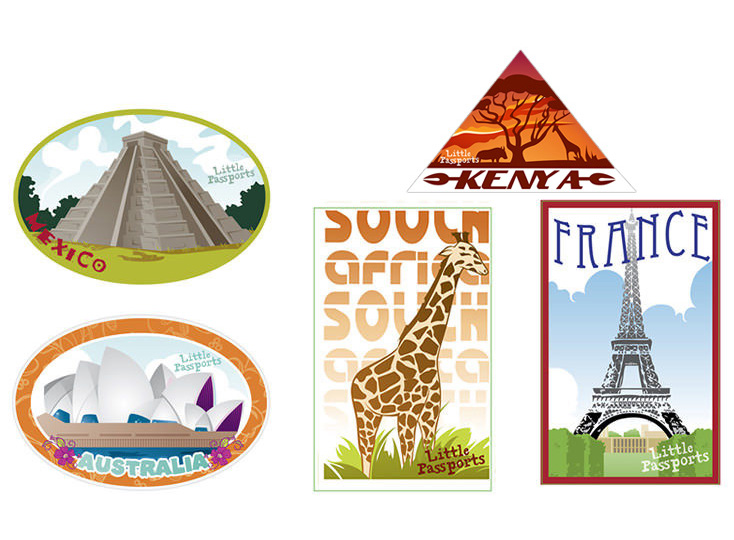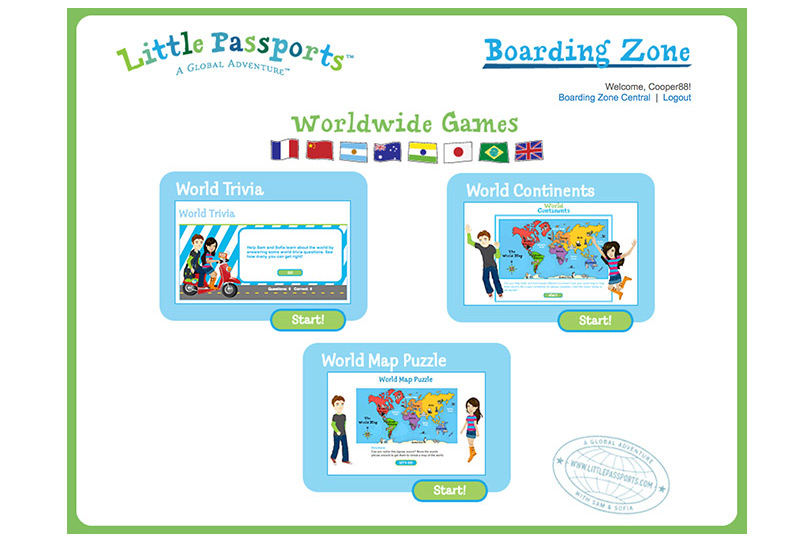 Your child will travel the world with pen pals Sam & Sofia!
Click here to see the list of countries they'll visit
Countries you will visit:
Brazil
Japan
France
Australia
Mexico
South Africa
India
England
China
Argentina
Israel
Thailand
Ireland
Kenya
Antarctica
Italy
Iceland
Poland
Turkey
Morocco
Costa Rica
Germany
Guatemala
Greece
Madagascar
Jamaica
South Korea
Chile
Sweden
More coming
Testimonials
My son looks forward to the adventure in our mailbox each month!
Adrian, mom of 10-year-old-son
I was very impressed with all of the details and great activities provided.
Lisa, mom of 6-year-old-son