Explore the USA with these fully illustrated 20-page booklets – packed with activities for kids!
Magazine-sized booklets include fun activities, recipes, experiments, games and puzzles. They each feature a timeline of important state events to help with state reports and school projects. Also great for road trips, planning vacations or simply learning more about the USA!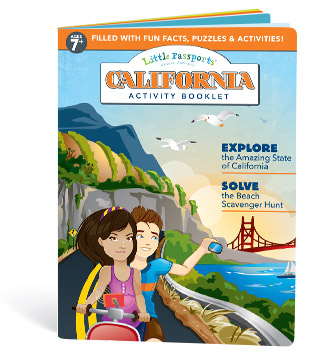 California Activity Booklet
$9.95 + free shipping!
Includes:
Make your own star tutorial for the Hollywood Walk of Fame
Flipbook filmmaking activity
Yosemite fun facts and a DIY compass
Add to Cart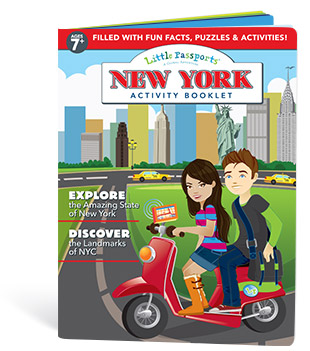 New York Activity Booklet
$9.95 + free shipping!
Includes:
Map skills activity with bustling Brooklyn streets
Connect-the-dots activity to find New York's state animal
Photo activity to capture your New York memories
Add to Cart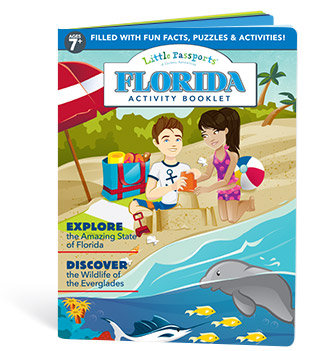 Florida Activity Booklet
$9.95 + free shipping!
Includes:
A deep sea fish identification and matching game
Delicious Cuban sandwich recipe
Beginning Spanish tutorial and translation key
Add to Cart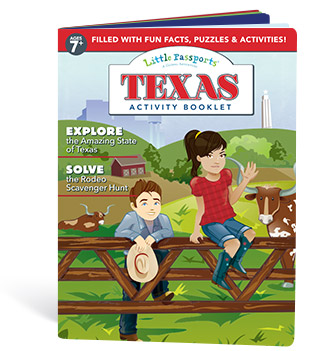 Texas Activity Booklet
$9.95 + free shipping!
Includes:
Drawing tutorial for a realistic longhorn steer
Bluebonnet flower popcorn craft activity
University of Texas football field maze
Add to Cart
Discover the USA with educational games, activities, recipes, science experiments and fun facts!
Ride along with Sam and Sofia on their road trip through the United States! Each State Journal is a magazine-sized activity booklet that covers one state and is filled with educational games, puzzles, word games, worksheets, arts and crafts and so much more. There is so much to learn about the United States, and our kid-tested booklets make it fun and engaging while providing a wide variety of activities to appeal to every child. From California's recipe for tortillas to the Florida manatee dot-to-dot game, there's something in every package to interest both kids and adults.
Learning games for kids are a fun adventure with our USA Edition!