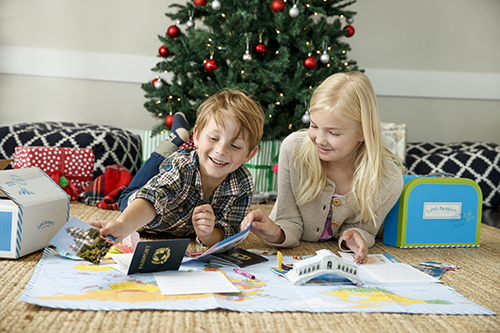 Give the gift kids and parents love this holiday season with a Little Passports subscription!
It's fun and educational gift for kids that lasts all year long. We have adventures and activities for 3-year-olds and up, so check out our round-up of gifts for the little globetrotters in your life. You'll never find a better educational gift for kids - whether you're in need of educational toddler activities or STEM education for older kids, take a look below at our great gifts!
---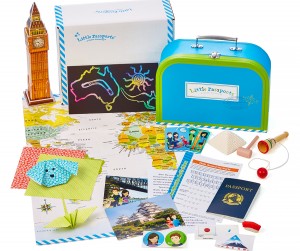 Recommended for ages 6-10
"I was very impressed with all of the details and great activities provided." - Mom of a 6-year old subscriber
Discover a new country each month with pen pals Sam & Sofia! Packages include letters, fun souvenirs, activity sheets, stickers, photos and more, plus access to the Boarding Zone for more online games! Great for teaching kids at home.
---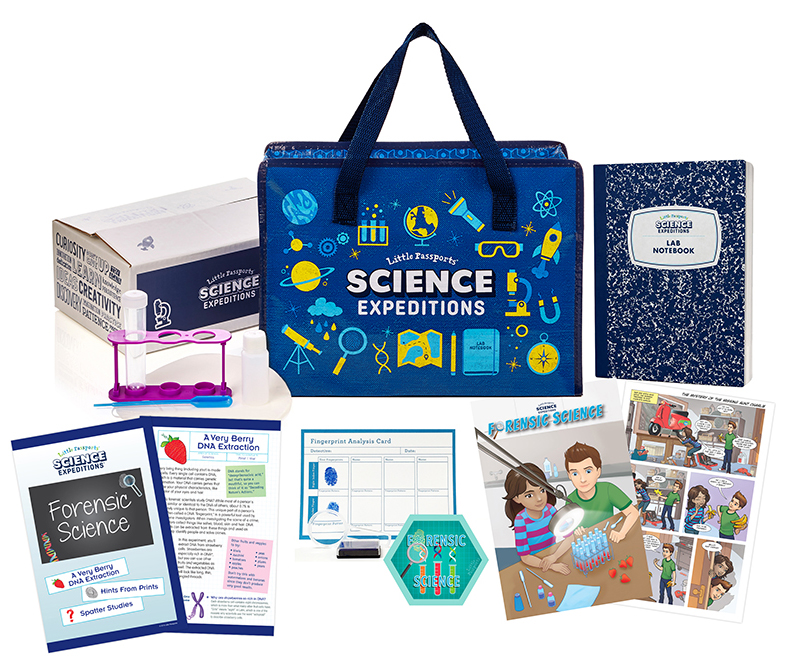 Recommended for ages 9+
"The experiments were fun - we learned a lot!" - Mom of a 12-year old subscriber
Every month, your child will receive a package full of science experiments and STEM-related activities for kids at home with themes like rockets, forensics, caves and crystals, northern lights and magnetism, hydrology and so much more!
---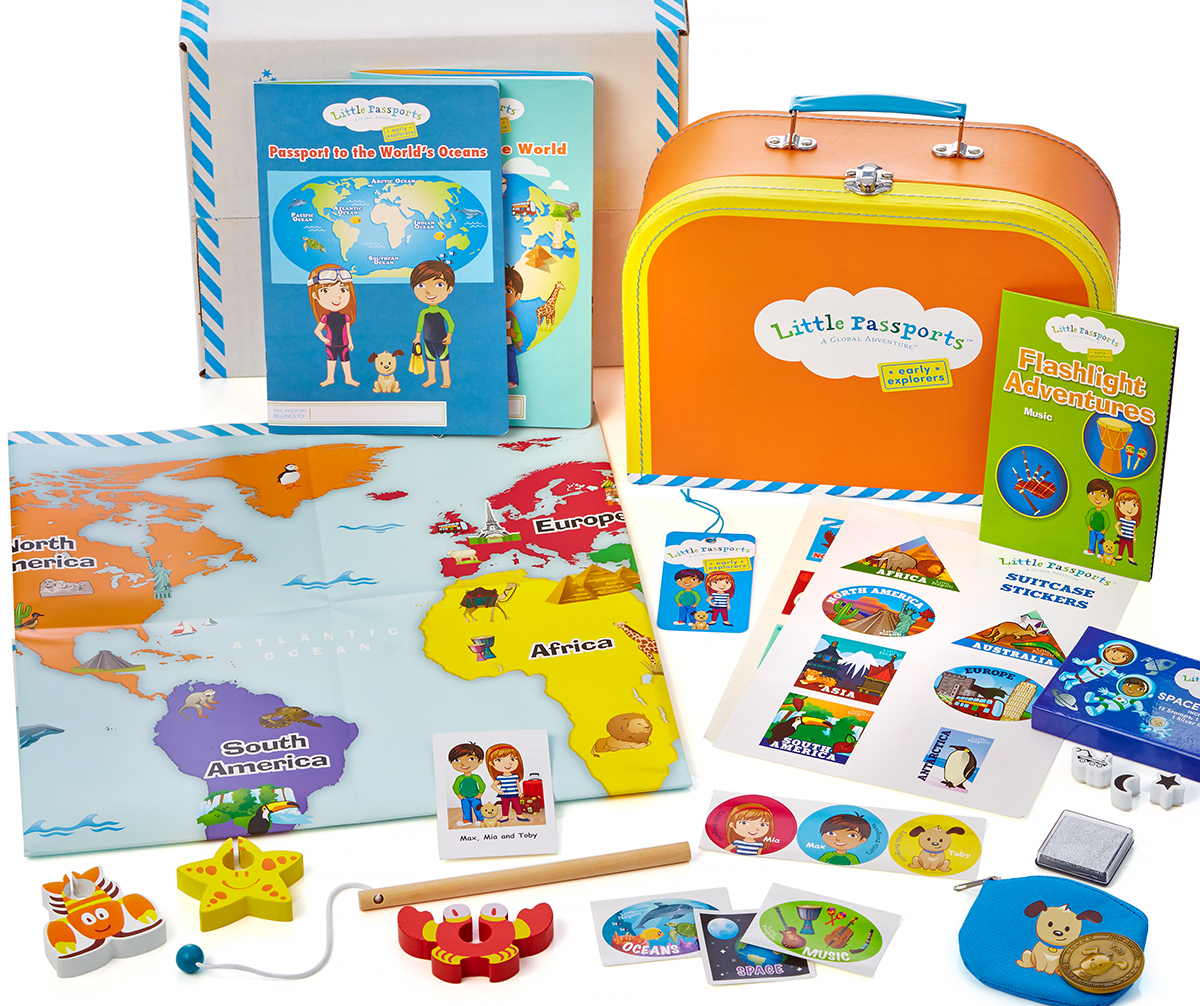 Recommended for ages 3-5
"It's the perfect way to introduce world geography to preschoolers." -Mom of 4-year old subscriber
Preschoolers explore a new world theme each month like Music, World Landmarks and Dinosaurs. Each monthly package includes educational toddler activities that teach geography and a love of world cultures, along with a 20-page activity booklet, fun souvenirs, trading cards, letters, photos, stickers and more.
---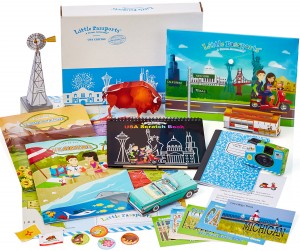 Recommended for ages 7-12
"They are learning and having fun at the same time!" -Grandparent of two subscribers
Discover the USA with monthly activities, games, science experiments & more! Two new states are featured each month in our 32-page activity-packed State Journal, along with stickers, postcards, pop-out models and access to more facts and activities online.
---
More Educational Gifts for Kids - All Under $30!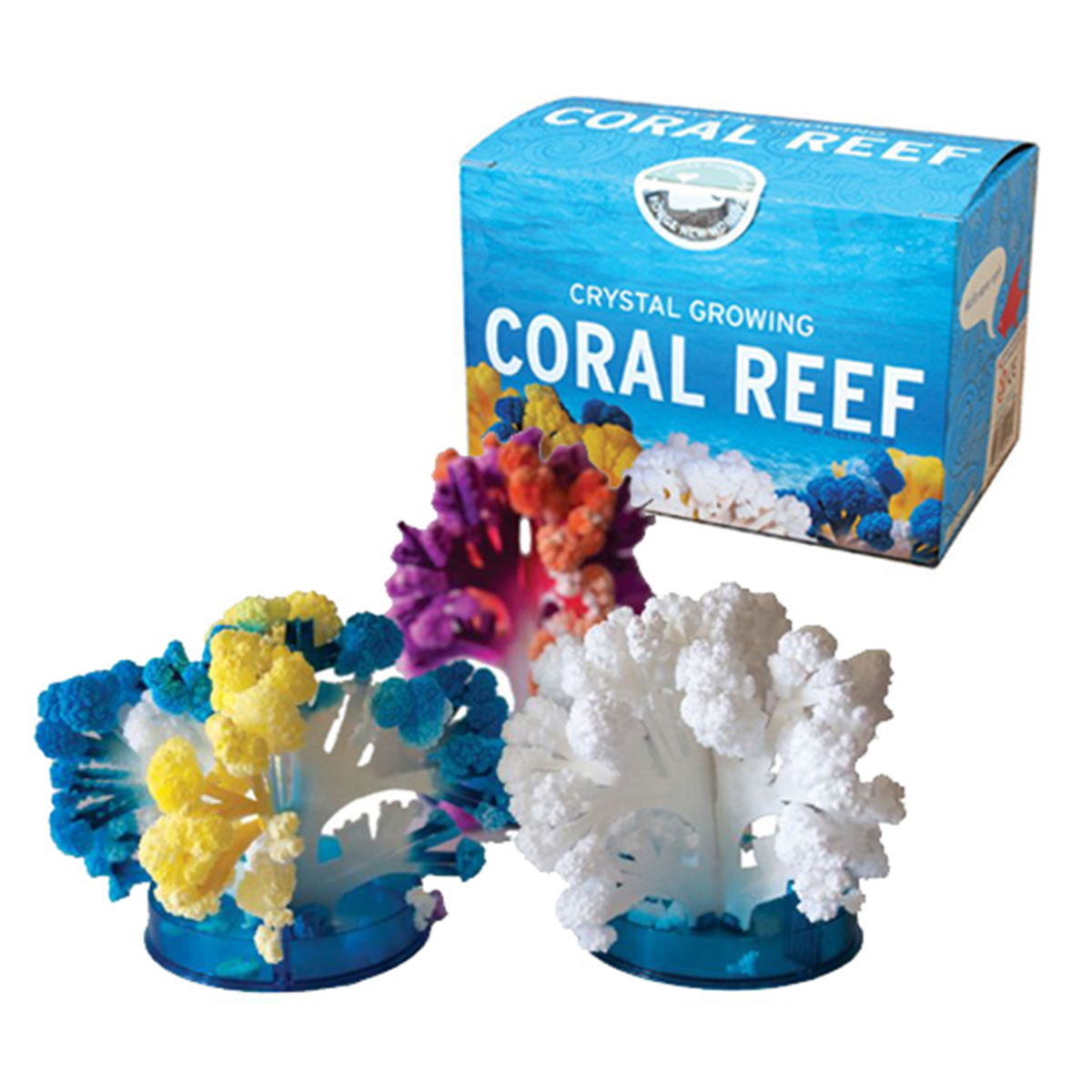 Coral Reef Kit (ages 6+)
$12.95
Set up your trays with the paper coral forms, add the terraforming solution, and enjoy your child's amazement as you both watch the transformation!
---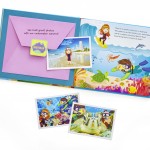 Souvenir Picture Book (ages 3+)
$15.95
This interactive book includes 7 souvenirs from Max, Mia and Toby's travels, including a hieroglyph puzzle, travel snapshots from Australia, and a train ticket from Japan. Children will love learning about different countries and cultures around the world with this colorful book.
---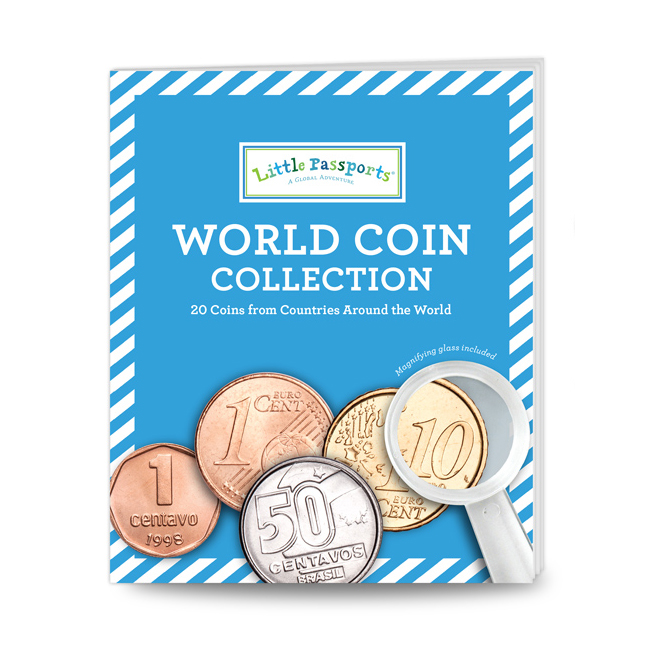 World Coin Collection (ages 6+)
$19.95
Start your very own world coin collection! You'll receive 20 real coins from around the world, such as a centavo from Argentina and a kopek from Russia. Includes an activity booklet, magnifying glass & storage pouch.
---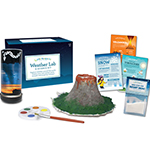 Weather Lab Science Kit (ages 6+)
$24.95
This science kit for kids includes three separate science activities that explore the power of nature. Create an exploding volcano, make it snow in July, and create a tornado vortex. This activity kit includes the instructions to simulate these phenomena at home, plus illustrated learning guides!
---
See More Educational Gift Items →