Coolest gift that keeps on giving all year!!! Thank you, Grandma and Grandpa!
Lisa, mom of 6-year-old-son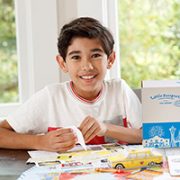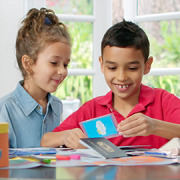 21 countries later and they are still thrilled to receive the package in the mail every month.
Seilee, mother of two
Bring the world to their doorstep!
As they grow, kids are constantly discovering that they are citizens of the world. Gifts that encourage exploration of places, cultures, recipes and ideas will bring excitement and spark new conversations and knowledge.
Our award-winning subscription gifts for kids bring those experiences right to your front door! Whether it's a geography or science focus, connect with them through shared adventures, and help change the way they see the world – one activity-packed monthly package at a time.
Choose Your Gift
Give them the gift of adventure! Explore all the different subscription options below and watch them run to the mailbox every month.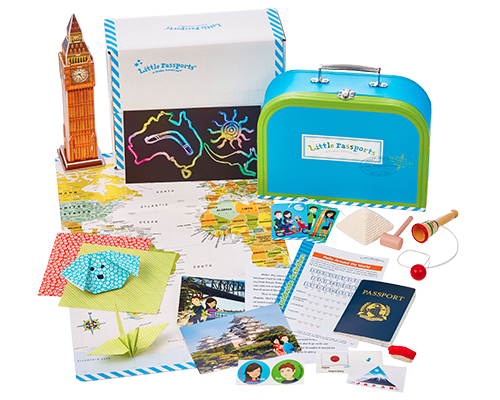 World Edition
Ages 6-10
Give them a worldwide adventure that will spark their love of travel! Explore a new country every month as packages arrive filled with letters, souvenirs, activities, recipes and more.
Choose Your Plan
Learn More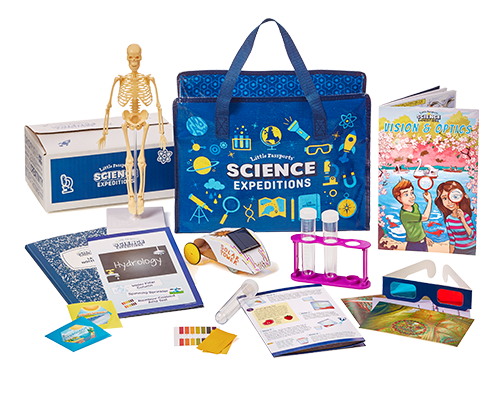 Science Expeditions
Ages 9+
Build rockets, extract DNA from a strawberry, build a skeleton and so much more! Every month, your gift arrives filled with hands-on experiments, STEM activities, and a fun comic book.
Choose Your Plan
Learn More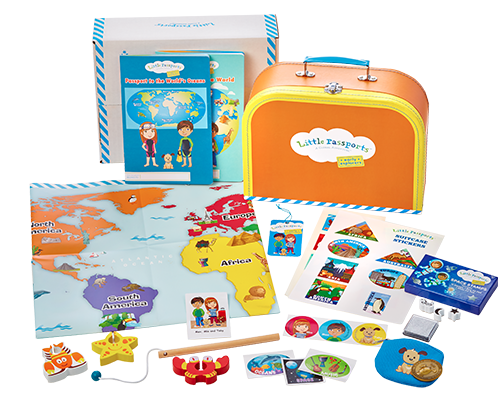 Early Explorers
Ages 3-5
Give your preschooler the world! Every month, your gift arrives filled with activities, stickers, and a special game or toy while they learn about themes like Dinosaurs, Space, World Music or Art.
Choose Your Plan
Learn More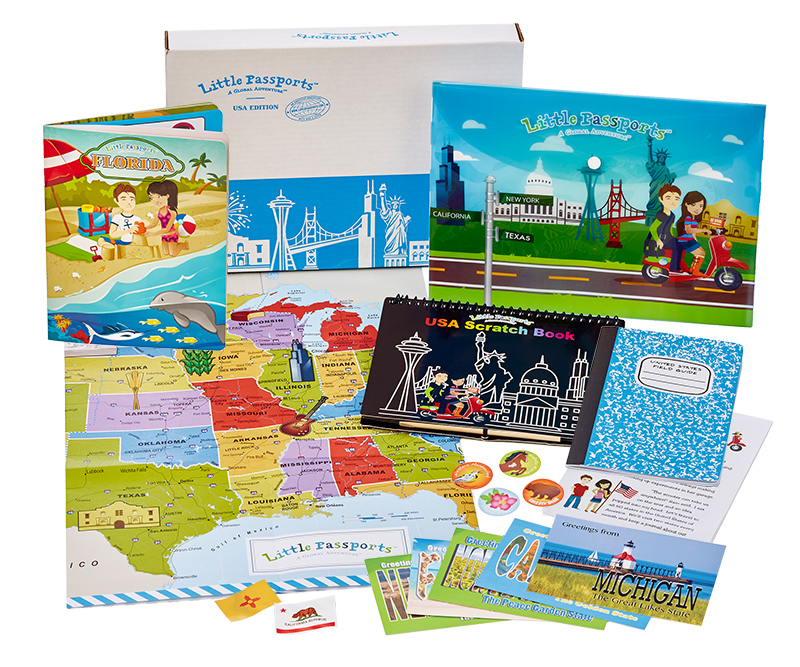 USA Edition
Ages 7-12
Give them a road trip every month to two US states. Discover cool landmarks, history, and test out regional recipes, crafts, puzzles, activities and more!
Choose Your Plan
Learn More
Find the Right Gift
Give the kid on your list a present that fits their interests perfectly. Check out the gift guides below to see why our subscriptions make a great gift idea for little foodies, budding scientists and aspiring artists!
Give the Kids' Subscription Gift That Lasts All Year Long
No matter the occasion, find the perfect present for a child on your list by shopping at Little Passports. Whether it's a child, niece, nephew, grandchild, or godchild, our educational subscriptions for kids are carefully tested to help build learning skills in kids of all ages. In addition to our subscriptions, we have curated an inventory of popular gifts for kids that show them the world through toys, and have conveniently organized them by age, from 3-year-olds to 14-year olds.
Imagine their joy on Christmas morning when they open their Christmas gift from you and it lasts all year long.  Or for their birthday party, give them a gift that they get to open every month!  Kid's gifts are hard to shop for, but we can help with our carefully kid-tested and parent-approved educational activities.  Every month, there's a collection of stickers, toys and souvenirs from around the world, science experiments for kids, and comic books that are designed to make kids' gifts fun.
The best kids' gifts inspire the imagination and keep kids interested and engaged. That's exactly what you get with our monthly subscriptions! Our monthly subscription Early Explorers (for preschoolers and young children ages 3-5) focuses on learning about world themes like music and science and encourages imaginary play. For school-age kids, our World Edition is an educational subscription that teaches kids geography, and a new country is featured every month. If you're looking to educate kids about the USA, our USA Edition features two states monthly and has tons of fun and teachable tidbits about different states. Our monthly science kit for kids, Science Expeditions, is jam-packed with cool science experiments for kids along with a comic book adventure. When in doubt, let your child participate in their gift and choose the monthly subscription that they're most interested in – our subscription gifts for kids bring families together every month, and you may just find yourself immersed in these educational subscriptions for kids, too!