Ages 3 +
Egypt Mini Toys TOOB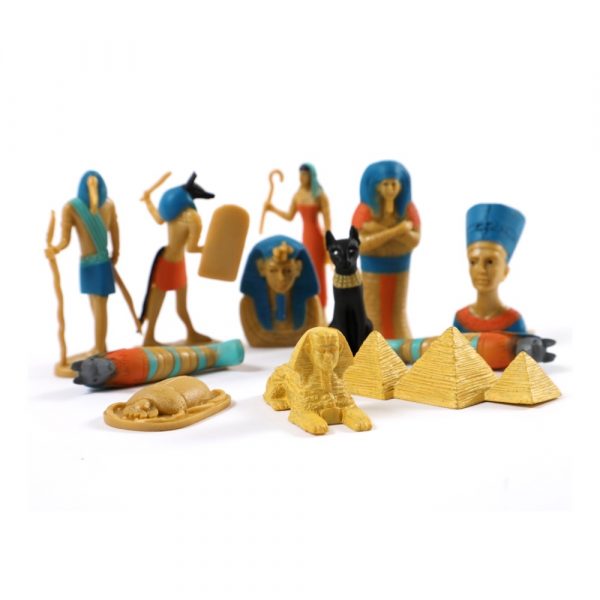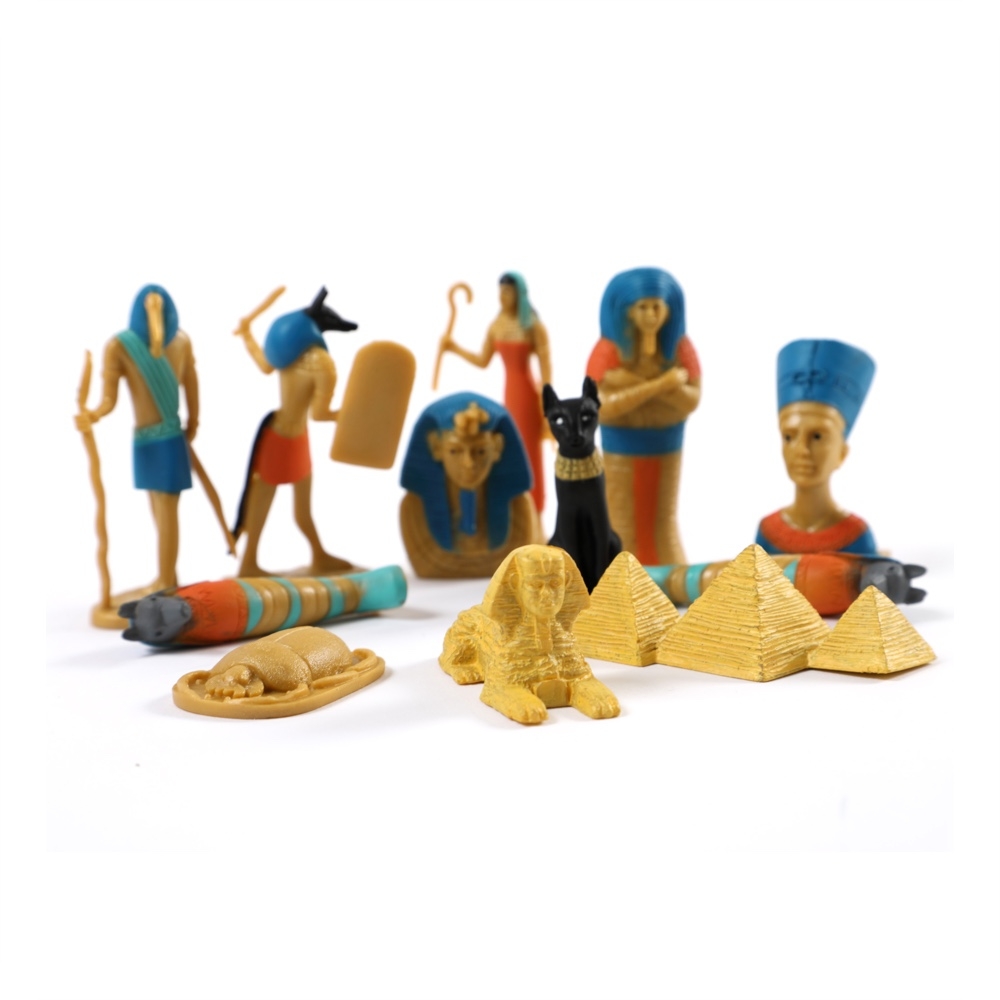 Click an image to zoom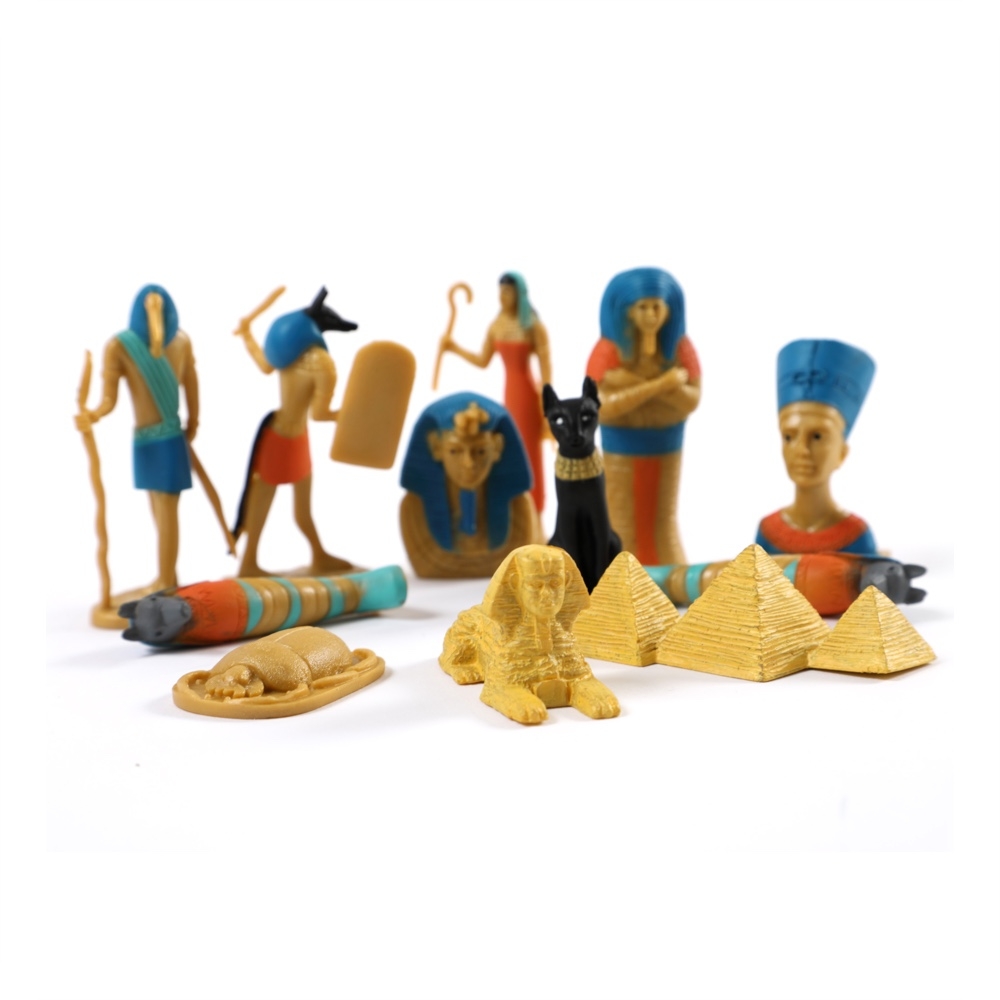 Ages 3 +
Egypt Mini Toys TOOB
Great For
Ages 3+
History fanatics
Cultural education
Hands-on learning
Imaginative play
Uncover the secrets of the ancient Egyptians with our collectible toy set! This 12-piece Toob set includes Nefertiti, Bastet, King Tutankhamen, Isis, an amulet, a mummy case, a scarab, the Pyramids of Giza, the Sphinx, Thoth, Anubis and a hieroglyph of Ra. This fun and colorful mini figurine set encourages kids to visualize what they've learned about Egypt for a deeper immersive experience.
In ancient Egypt, the color blue was said to reflect the heavens and the universe, which is why many statues and representations of gods, including these mini figurines, are colored blue. Artfully designed and handpainted, these historical toys will give kids a chance to engage in imaginative play and learn about the rituals and history of ancient Egypt.
Made in China
WARNING: Choking Hazard – Small parts. Not for children under 3 years.
1 Toob container, 1.5″ H x 1.5″ W x 12.8″ L
12 handpainted mini figurines that range from 1.25″-3.75″ tall
Non-toxic and BPA free