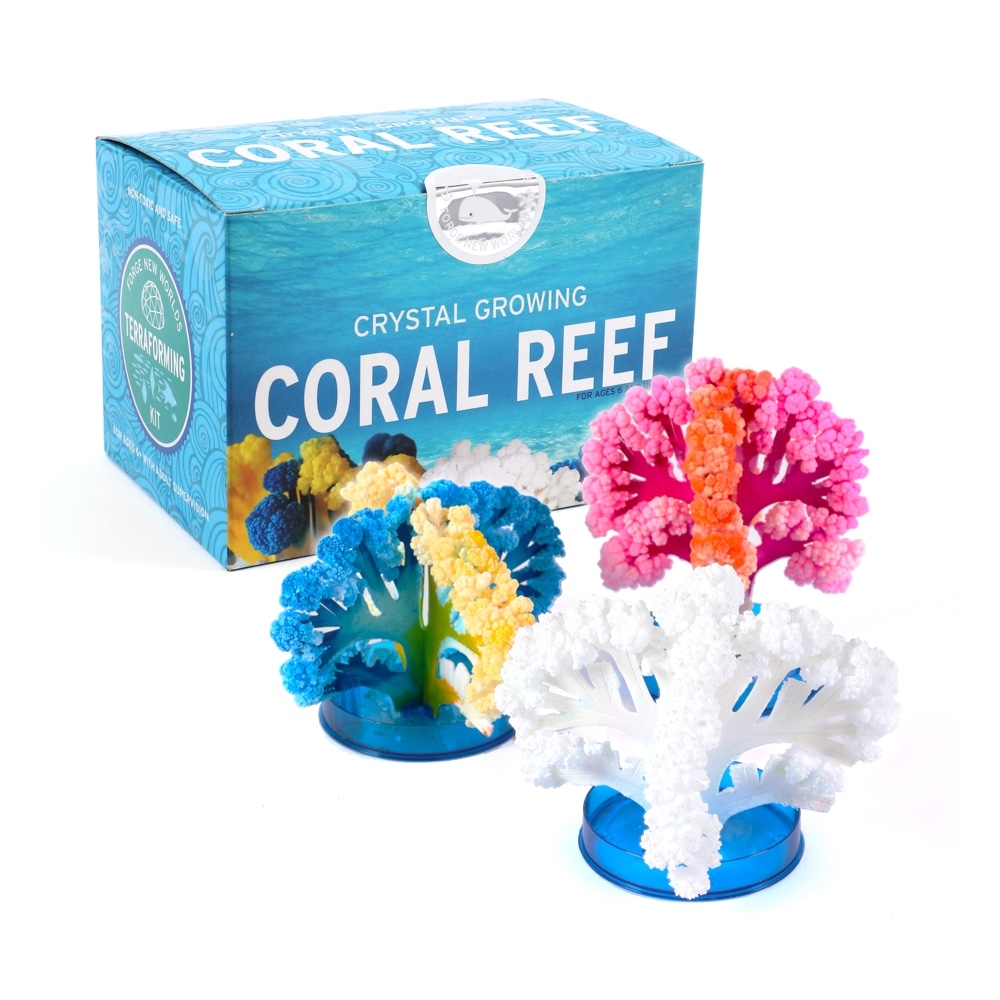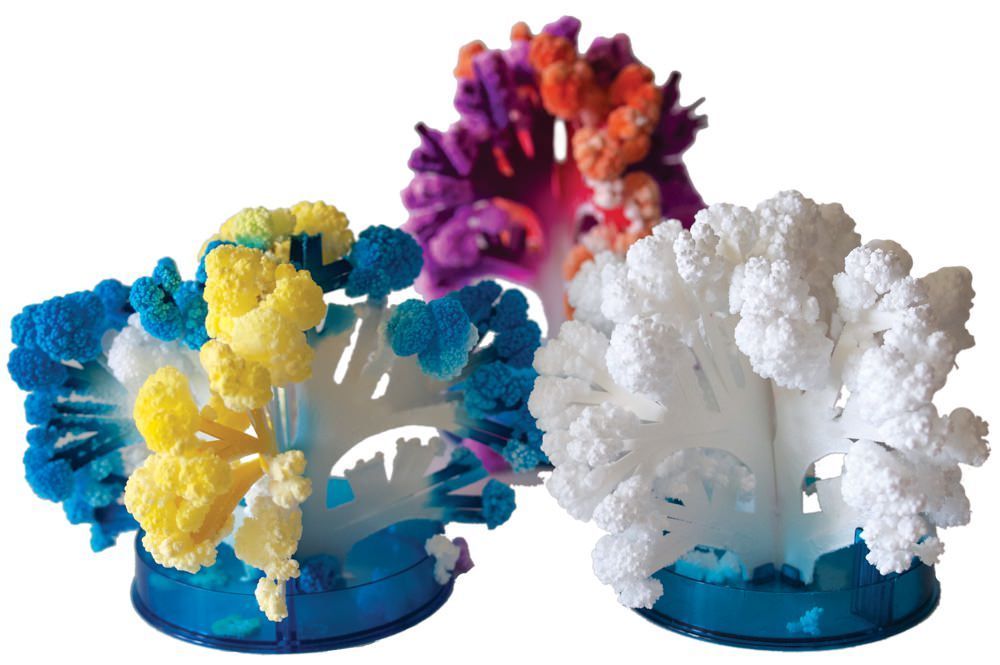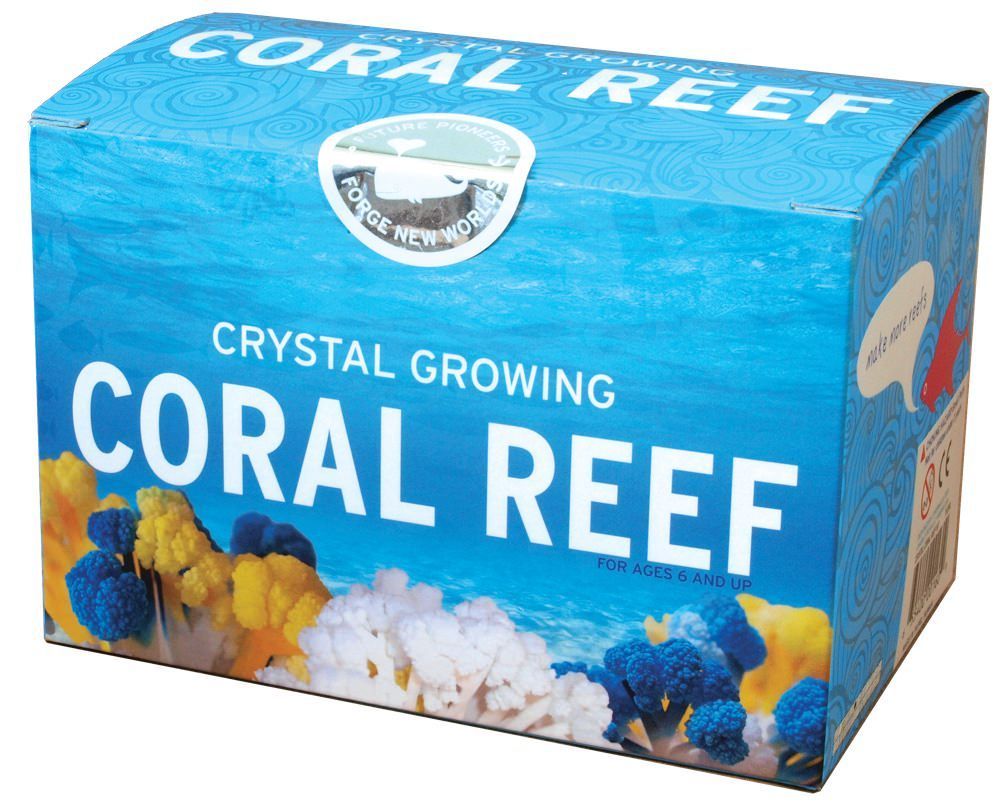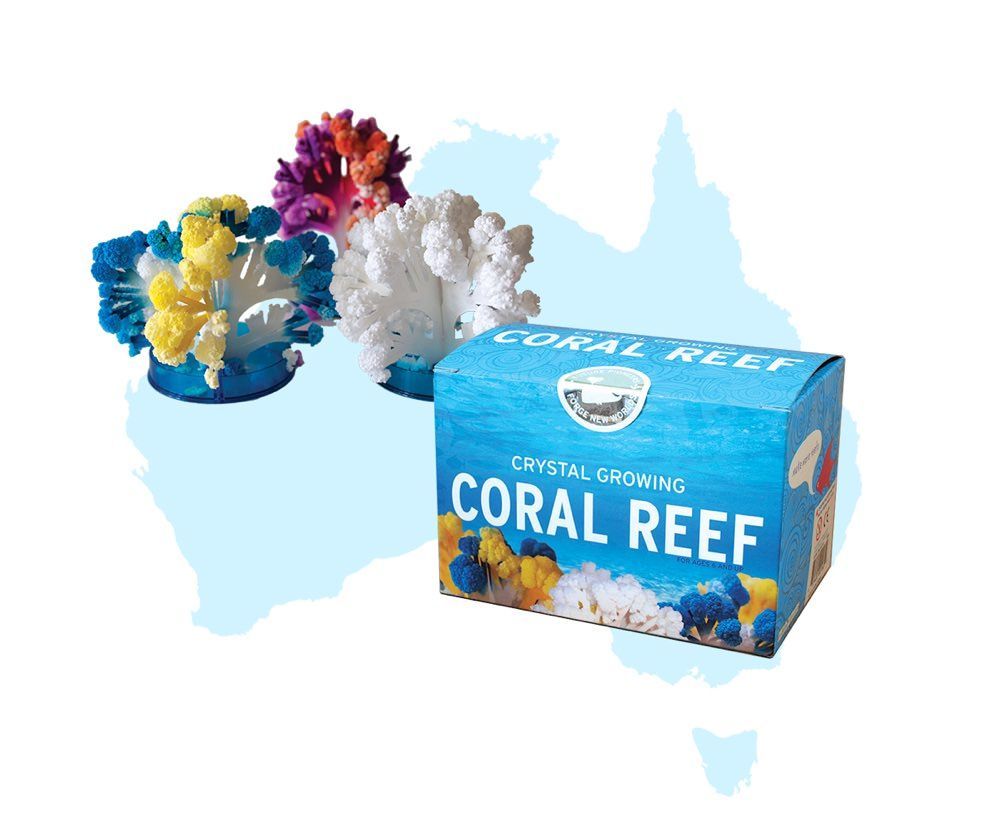 Click an image to zoom
Ages 6 +
Coral Reef Kit
Create your own colorful coral at home with our Coral Reef Kit!
Details
With simple step-by-step instructions, this easy science activity for kids demonstrates how crystals form and encourages an understanding of underwater ecosystems. Set up your trays with the paper coral forms, add the terraforming solution, and enjoy your child's amazement as you both watch the transformation!
The Companion Guide features new adventures in Australia with Sam & Sofia as they explore the world's largest coral reef system, the Great Barrier Reef.
Features:
Three coral forms, trays and terraforming solution
Instruction booklet with easy to follow step-by-step instructions
Companion Guide featuring Australia adventures with Sam and Sofia
Made in China