Ages 5+
Science Junior STEM 3-Pack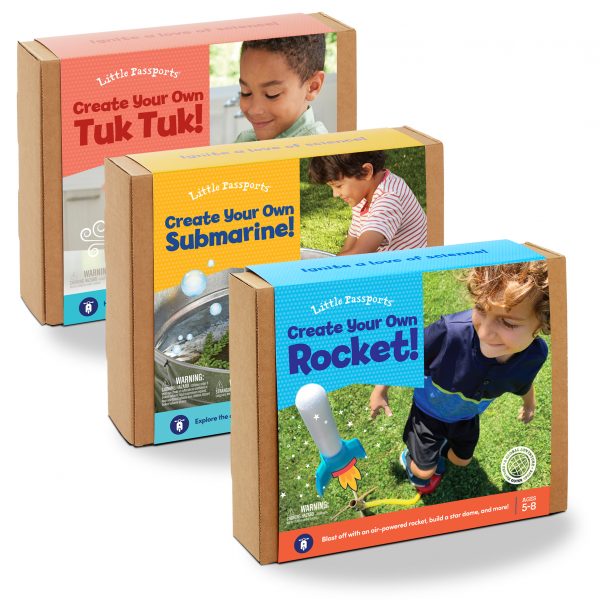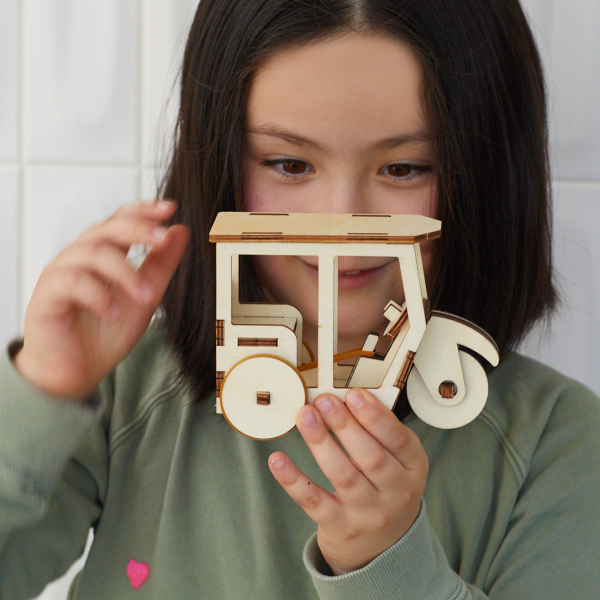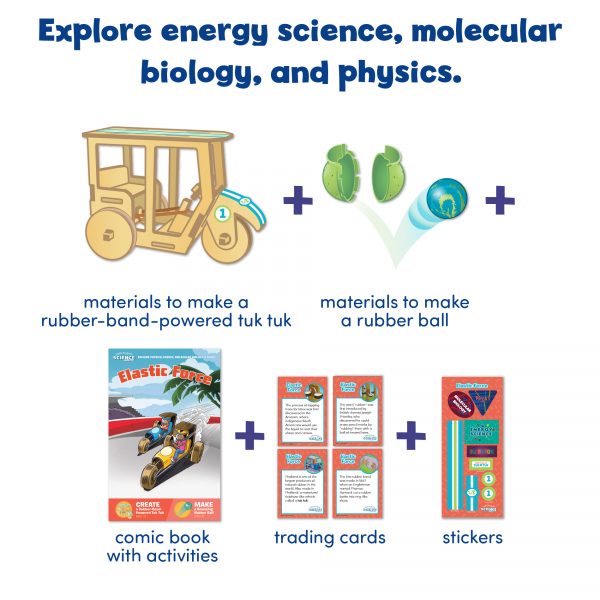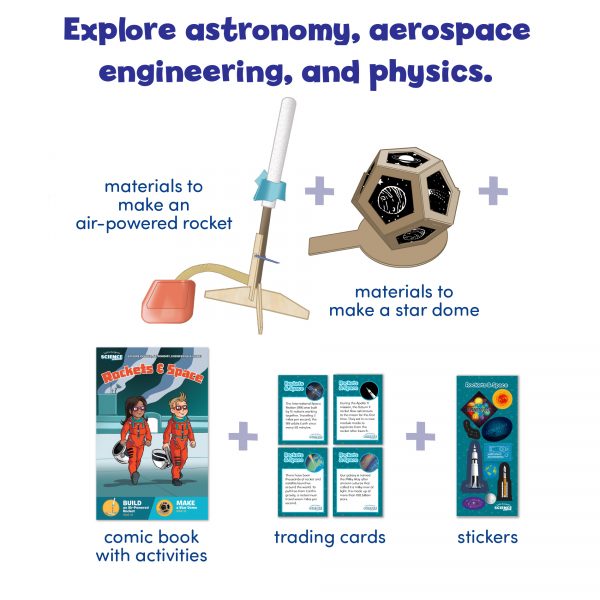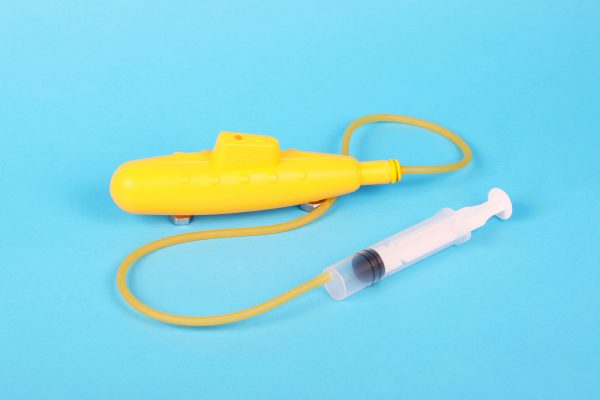 Click an image to zoom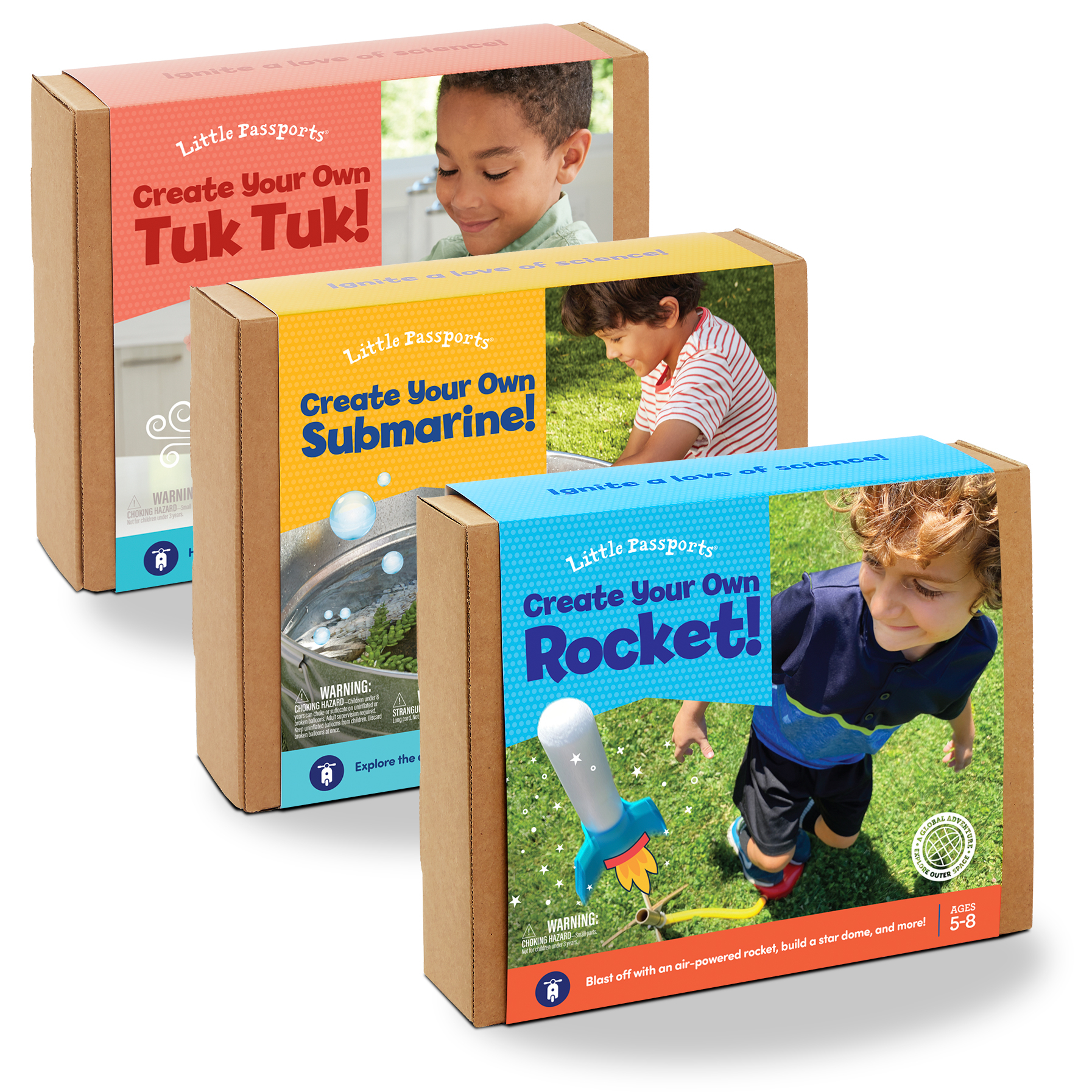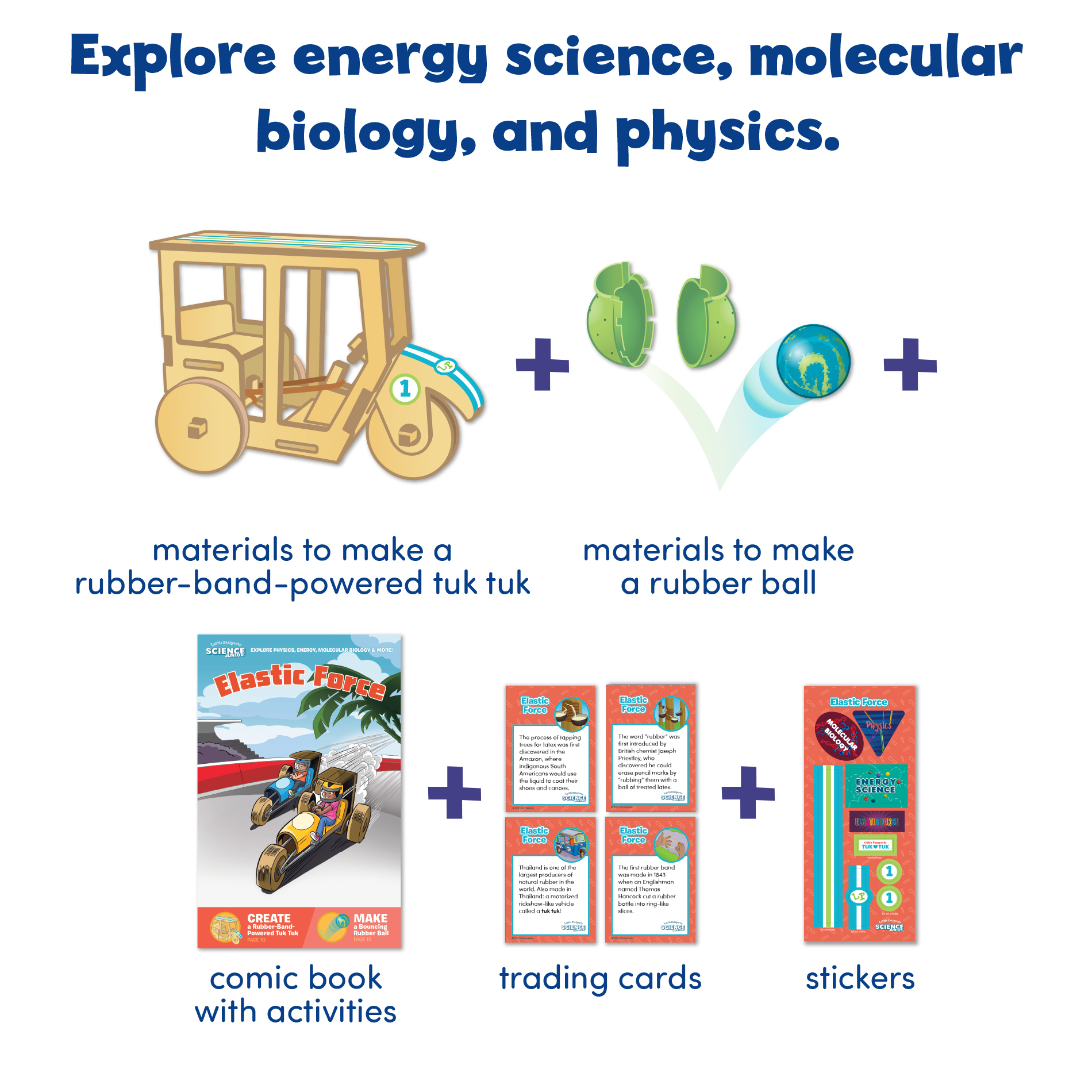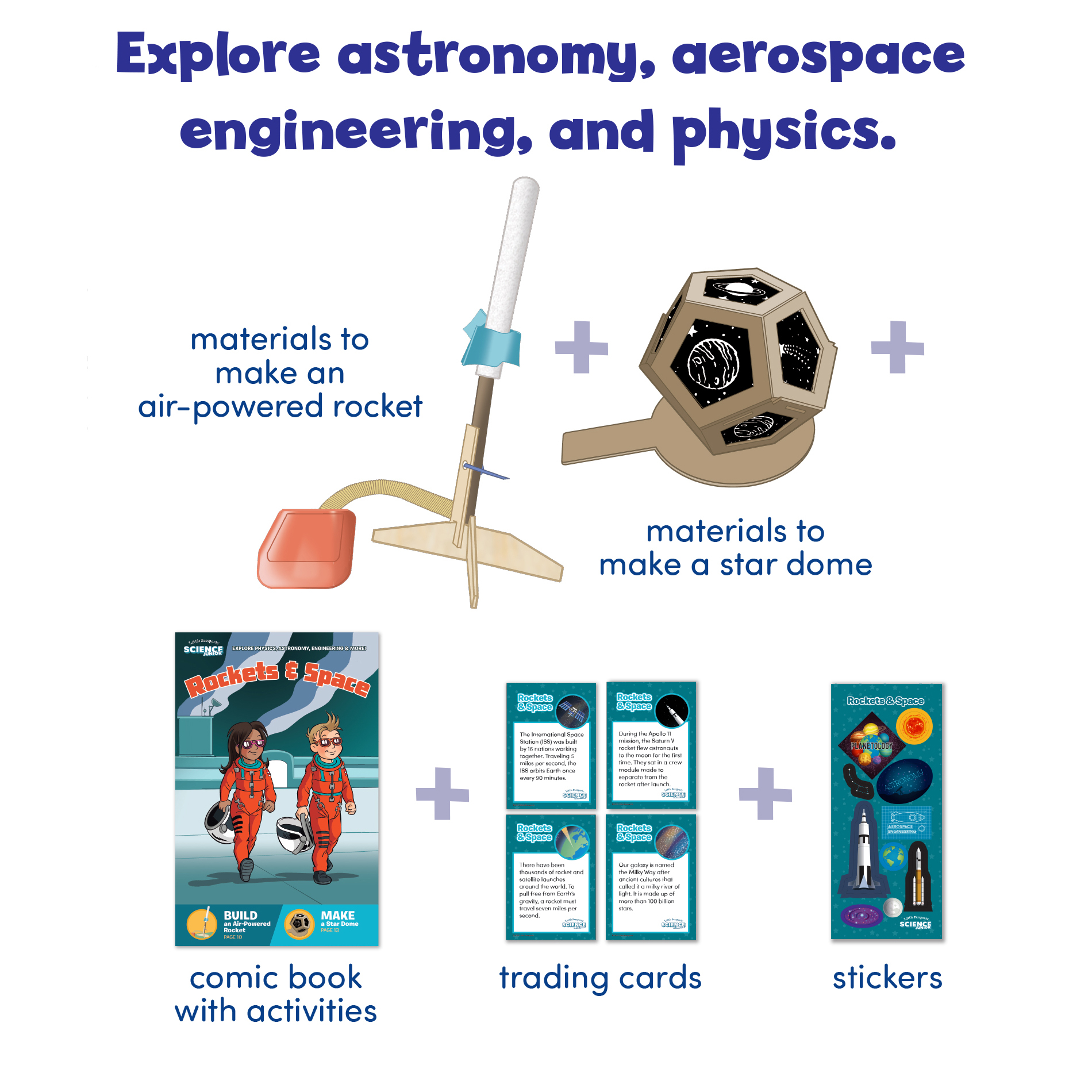 Ages 5+
Science Junior STEM 3-Pack
Great For
Igniting a love of science
Inspiring curiosity about the natural world
Hands-on experiments and projects
Step-by-step instructions
Hours of discovery and fun!
Pack your bags and get ready for a STEM-packed adventure in outer space, the Mariana Trench, and Thailand! As you travel the world with friends Sam and Sofia, you'll build your own stomp rocket, submarine, and Tuk Tuk. Learn about physics and astrology, oceanography, and energy science along the way with these science activities for kids.
*Please note when purchasing this pack and our Science Junior subscription line you may be enjoying the same package twice as this package overlaps.
Made in China
Create Your Own Tuk Tuk Kit: Travel with Sam and Sofia to a rubber tree farm in Thailand to learn all about the world of physics and molecular biology. Explore and experiment with energy science as you build a Thai tuk tuk car, make a bouncy ball, and learn about kinetic and potential energy.
Create Your Own Submarine Kit: This kit sends kids on an underwater expedition and introduces them to the wonders of the deep sea and marine biology. Kids will get to build their very own submarine and periscope to take the science with them wherever they go.
Create Your Own Rocket Kit: Discover the stars! Follow the scientific adventures of Sam and Sofia to learn about astronomy, aerospace engineering, and physics. You'll learn about the physics of a stomp rocket as you build your own and explore astronomy through your star dome.