Free Constellation Activity Sheet for Kids
Learn Six Constellations
Print out our free constellation activity sheet for kids and watch your child learn the names and shapes of six constellations.
Constellations are a group of stars that form pictures in the sky. Get your kids excited about astronomy by helping them become familiar with all the major constellations. After they learn the names and shapes, plan a night of stargazing and watch as they excitedly find their favorite ones! Stargazing can quickly turn into a night of storytelling, as many constellations come with their own classic tales.
Get started with our free activity sheet for kids! They'll learn the names and shapes of 6 constellations! Click the image below to download.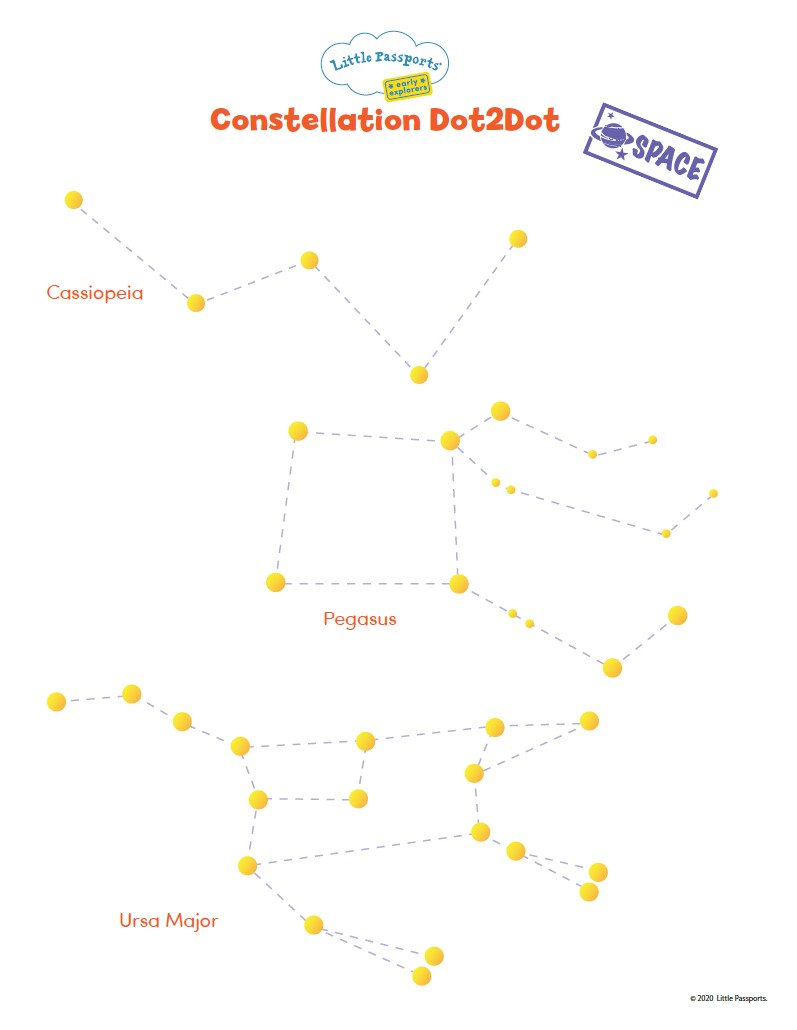 SHARE THIS: