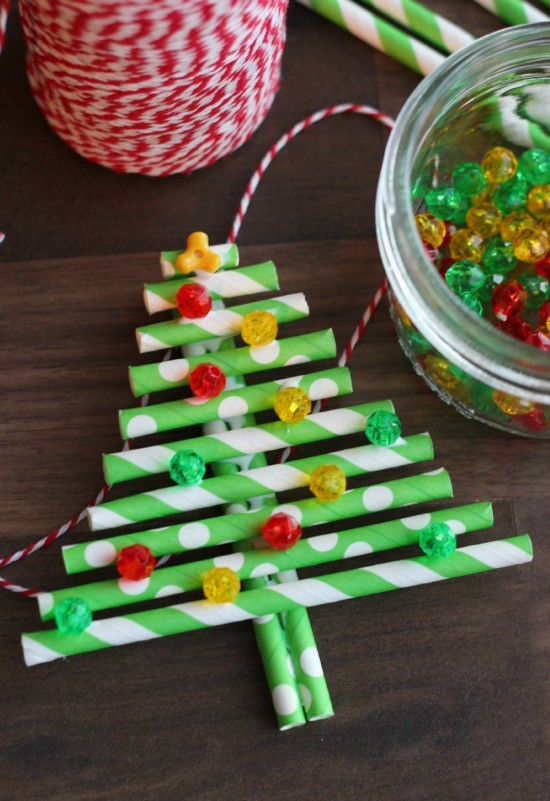 DIY Paper Straw Ornament
Christmas trees are such a big part of this festive season that it doesn't seem strange at all to cut down a tree (or use an artificial one), decorate it, and stack up your presents underneath. It is all about tradition! But where does this tradition come from?
The evergreen fir tree has been used to celebrate winter festivals for thousands of years. Some used the branches to decorate their homes for Winter Solstice, while others used it as a sign of everlasting life.
Did you know that many early Christmas trees were hung upside down from the ceiling? According to legend, the tree was used as a symbol of religious devotion by Christian missionaries who used the evergreen to explain the Trinity. They were originally hung upside down to make sure anyone who saw a tree in the house knew it was not just a natural decoration.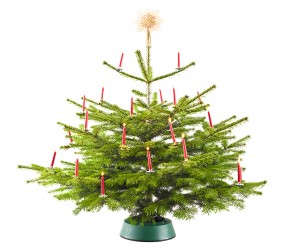 Nowadays we generally see Christmas trees standing upright, decorated in lights, ornaments and trinkets. However, early trees were decorated with fruits and candles.
I look forward to setting up our tree every year, and this year we cut it down ourselves at a local tree farm. They always look smaller outside than they do when you bring it indoors. Ours is 10 feet tall!
Here is a fun activity to get the kids involved in the decorating by crafting an easy DIY ornament!
DIY Paper Straw Ornament
Supplies:
Paper straws
Scissors
Craft glue/hot glue
Beads or sequins
String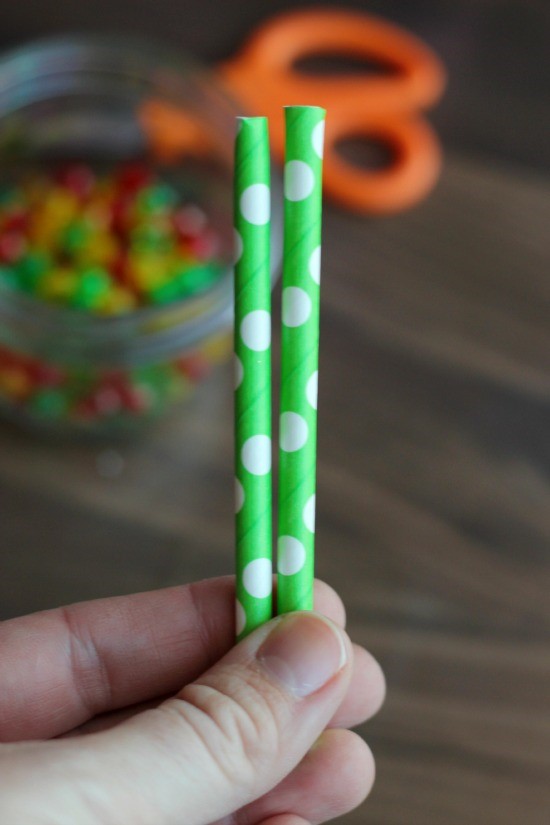 Begin by cutting one straw into two equal-sized lengths. This will be the base. I like to hot glue those together because it dries faster, and then I let the kids use craft glue to attach the other straw pieces to it.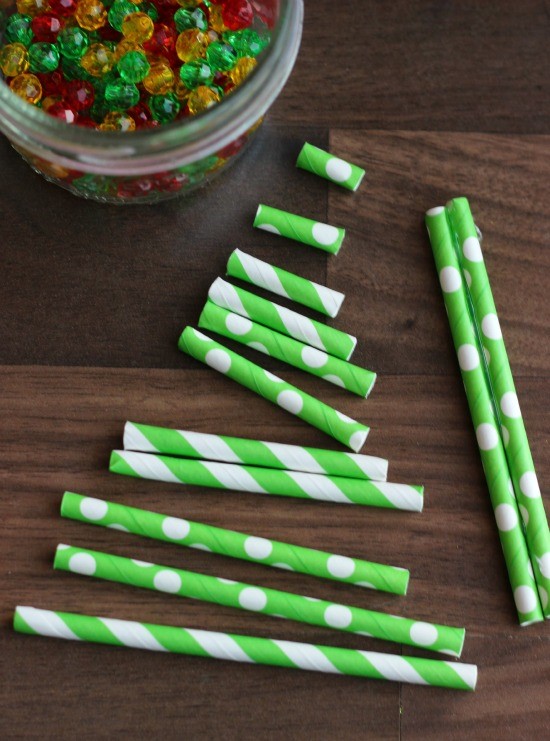 Cut the remaining straws into 12 lengths, each slightly shorter than the previous.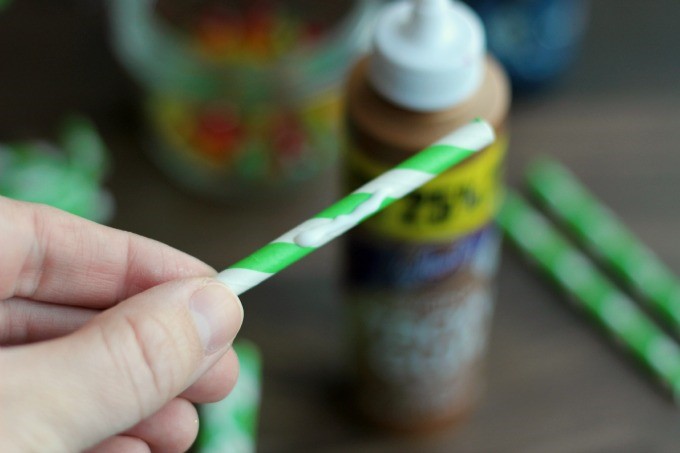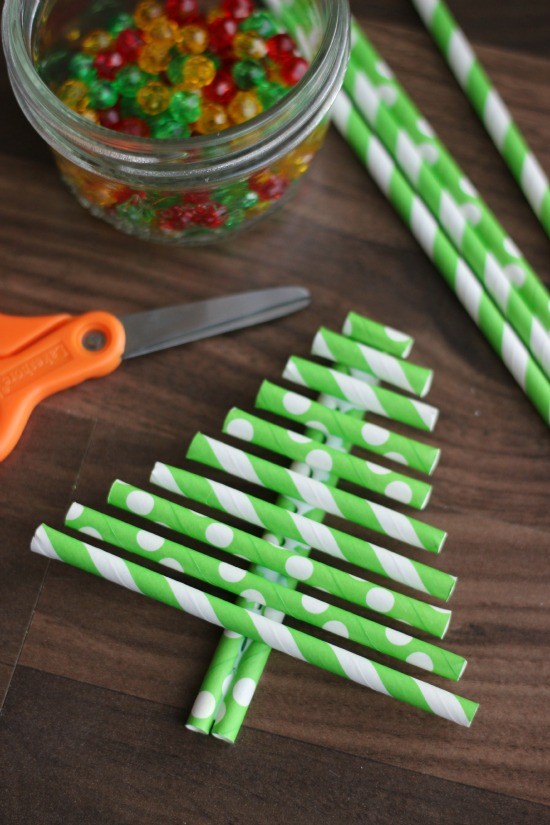 Glue them to the base.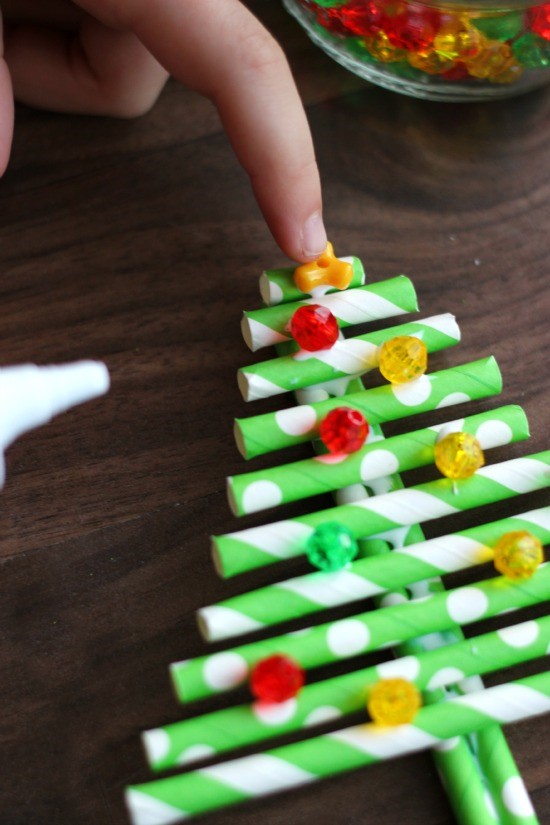 Glue beads or sequins onto the tree.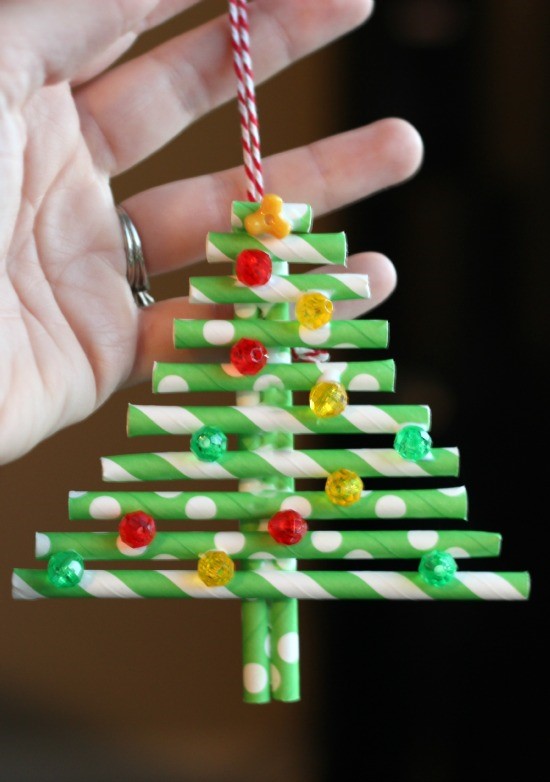 Allow to dry completely.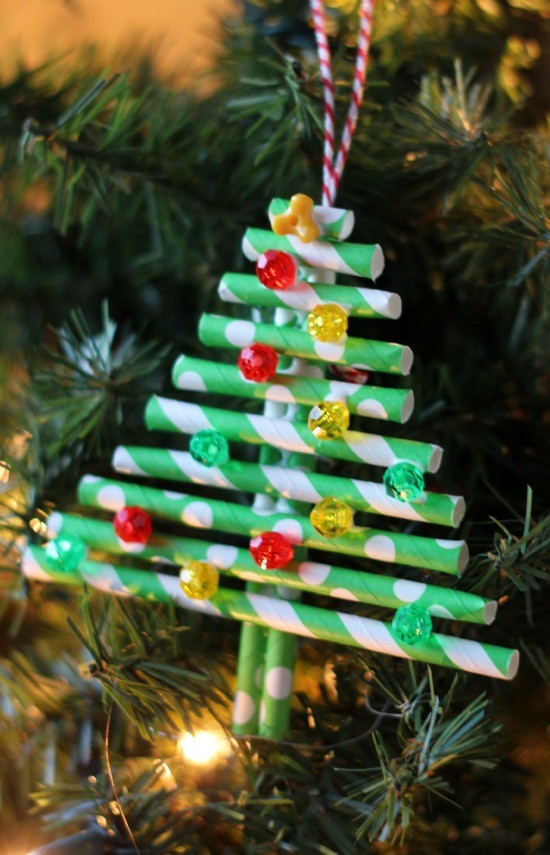 Hot glue a string onto the back and hang on your tree, or wherever else you need some holiday cheer!
SHARE THIS: