Hispanic Heritage Month
Hispanic Heritage month is celebrated each year from Sept 15th- October 15th. It is a time to honor American citizens whose ancestors came from Central and South America, Mexico, the Caribbean and Spain. Their contributions, ranging from arts and entertainment to sports to politics, have helped shape our great nation.
In honor of Hispanic Heritage month, we would like to share an activity from our World Edition Kits: Argentina.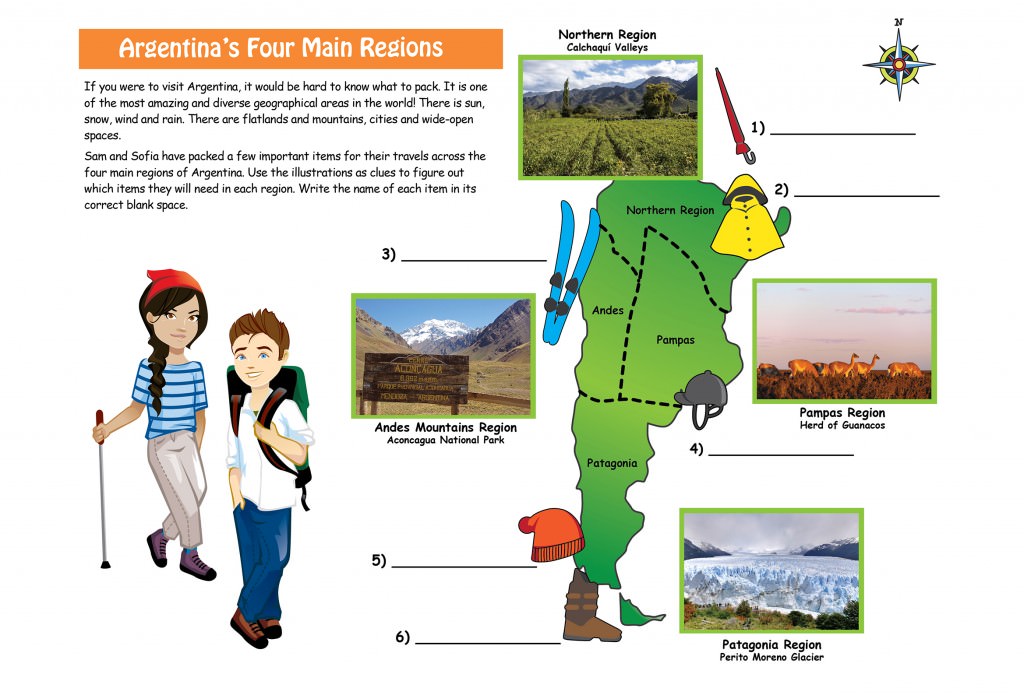 Continue your geography education by heading south to Argentina. Sam and Sofia were amazed to learn that Argentina can have just about every climate possible. This is because it is on of the most diverse geographical areas in the world! Learn about Argentina and what you would need to pack on an adventure through flat lands and mountains, cities and open spaces.
To learn more about Argentina and other incredible countries in our World Edition subscription, http://bit.ly/1E0nHMt.
Happy Hispanic Heritage Month!
SHARE THIS: