Five Fun Facts About Florida for Kids!
Teach the kiddos about Florida with fun facts and our printable activity sheet!
5 Fun Florida Facts
1. The Everglades is a huge subtropical park in the south of Florida. There you will find plants and animals that don't live anywhere else in the USA.
2. More than 60 animal species from the Everglades are endangered animals.
3. Florida was under Spanish rule for about 300 years. Many Floridians speak Spanish because of its history and location.
4. The Kennedy Space Center at Cape Canaveral has been the home of America's space exploration for decades!
5. In 1971 cartoon and fairy tale characters came alive when Disney World opened in Orlando.
Florida's waters are filled with fascinating sea creatures! Click the image below to download our Dot 2 Dot and see which marine mammal pops up to say hello.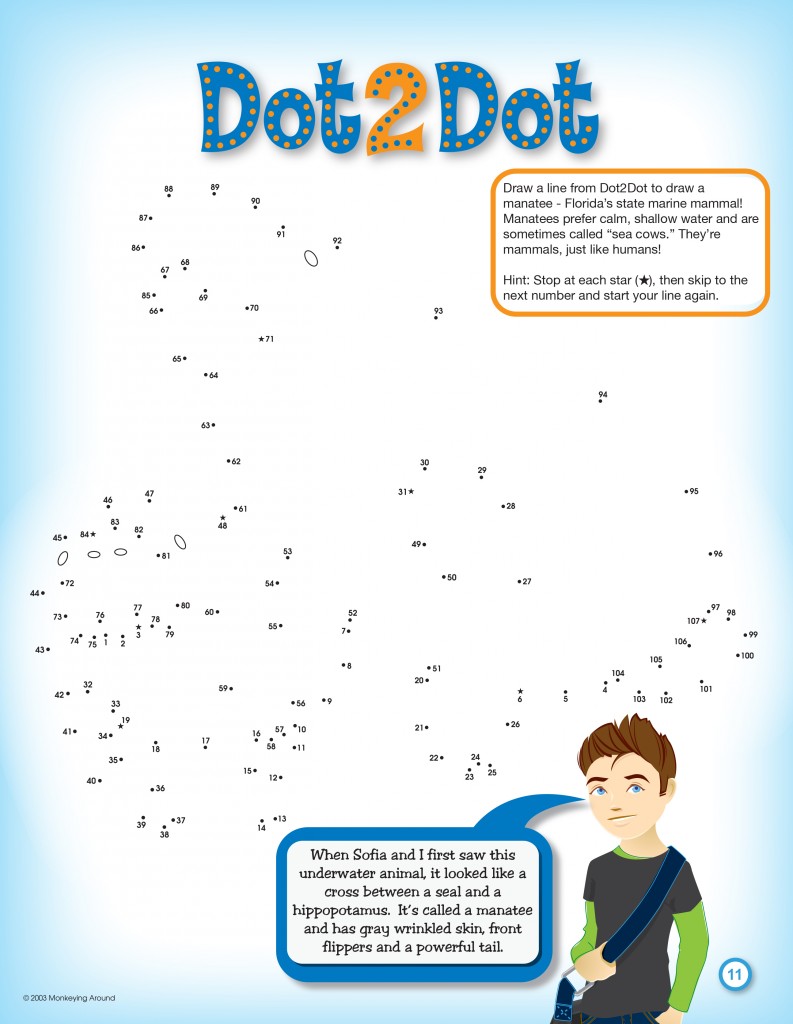 Learn much more about Florida with with Sam & Sofia! Subscribe to our USA Edition today.
SHARE THIS: