Have you ever wondered where the water goes when a plant is watered? Place a flower's stem in colored water and you'll see how it "drinks" it up!
With this experiment, your child will see how stems help plants grow. They will be able to see how water travels up the stems of plants and into the leaves and flowers to make food which helps keep the plant rigid.
This science experiment is beautiful, colorful, and the results appear quickly!
Supplies:
White carnations
Food coloring
Vases or clear cups
Sharp knife or scissors
Instructions
Step 1: Add 10 drops of food coloring into a small vase.
Step 2: Fill with water. Add more drops if necessary to achieve a darker color.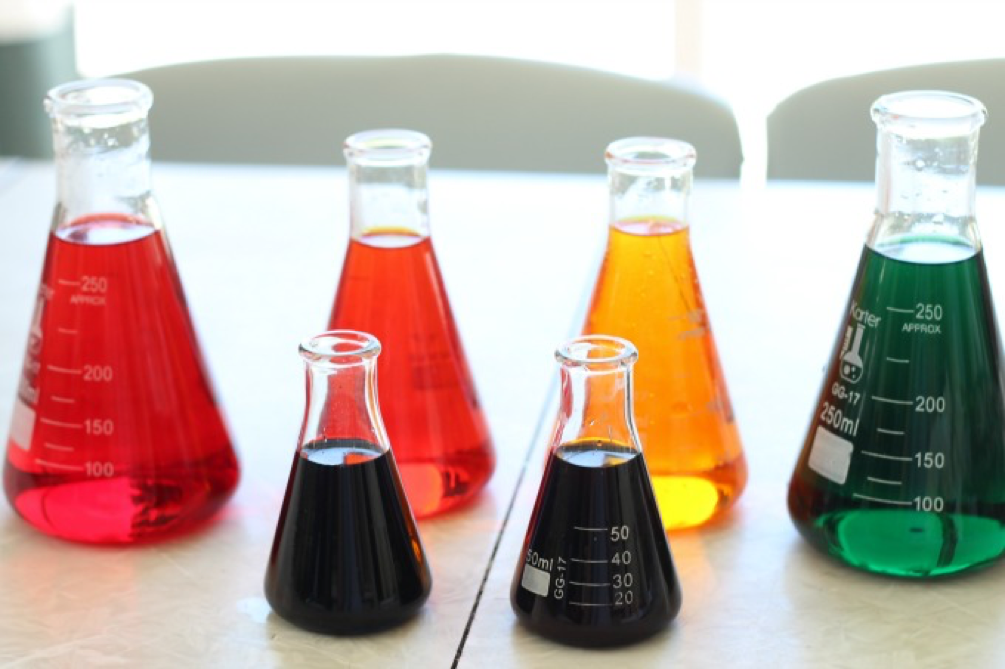 Step 3: Cut each stem of your carnations on an angle and place inside a vase.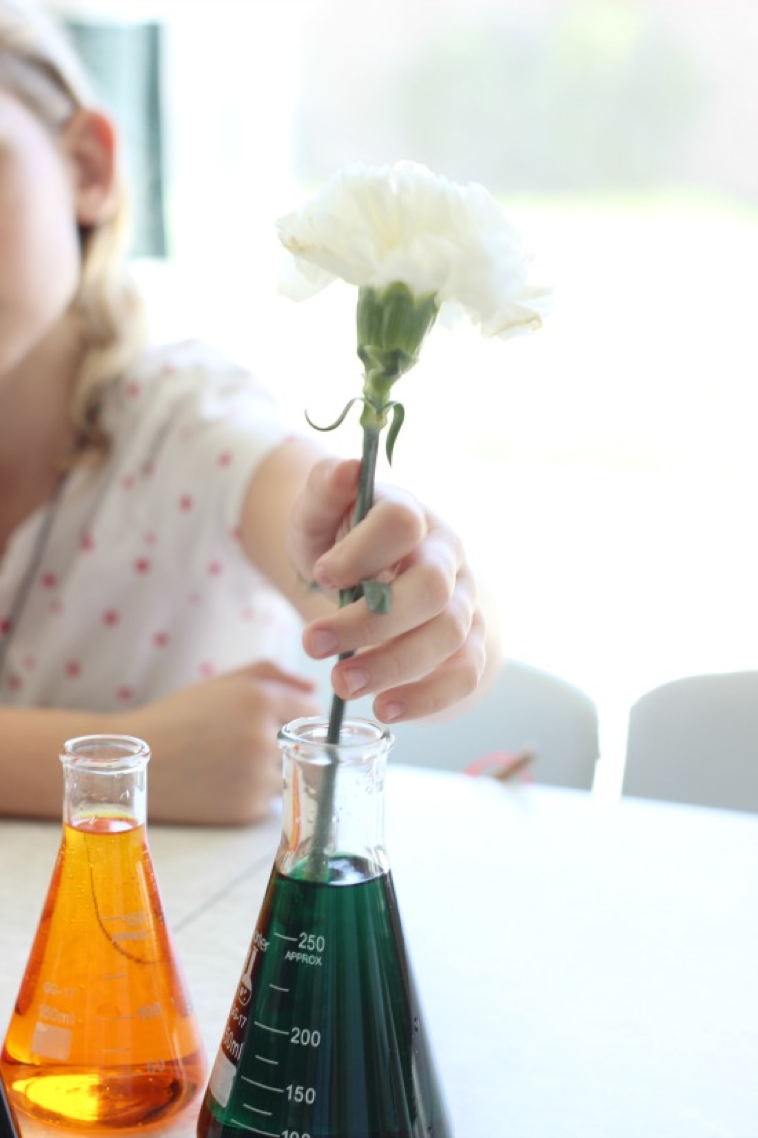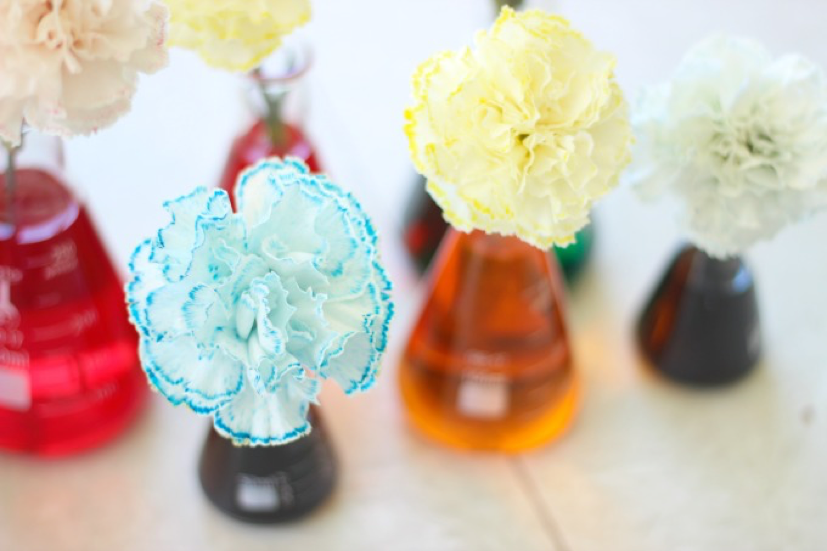 Step 4: Wait and watch! Within a few hours, you'll begin to see the carnations change color. As the flower "drinks" the water, the water will run through the stem as well as all of the petals.
Have your child predict which carnation they think will turn the darkest color. It may not be the one they think! We thought purple would certainly be as dark as the blue, but that wasn't the case. The green and blue flowers came out the most vivid, with the others turning a more pastel shade (still beautiful!).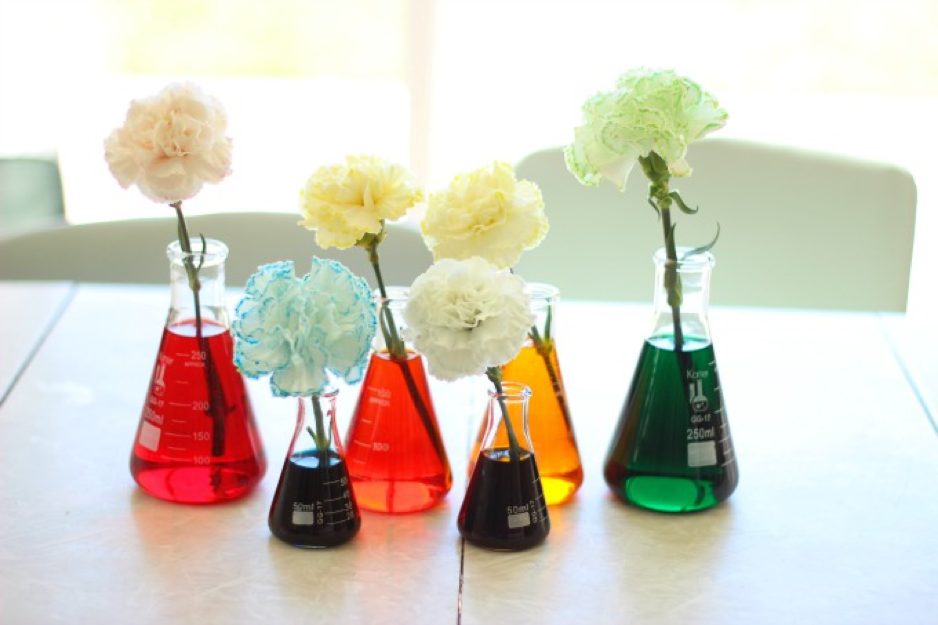 Not only is this a fun project to watch, it also makes a pretty centerpiece for your table, too!
If your child enjoyed this experiment, they'll love our Science Expeditions subscription! Shop below.
Every month, your child will receive a package full of science experiments and STEM-related activities with themes like rockets, forensics, caves and crystals, slime and so much more!
About the Contributor
Brandy is a California girl married to an Alaskan boy. They've lived all over the country, moving where the Coast Guard sends them, and are parents to 4 children. Brandy has been surrounded by creative influences her entire life. Her biggest mentors being her mother and grandmother. When she grew up and started to have a family of her own, her desire to create blossomed as she turned each new house into a home. Her blog, gluesticksblog.com, is a collection of some of her favorite kids activities, projects, recipes and craft tutorials.