Learning Languages in the Classroom
Becky Morales of Kid World Citizen has a fun way to get kids excited about learning languages and world cultures in the classroom. Read on to see examples of her creative idea!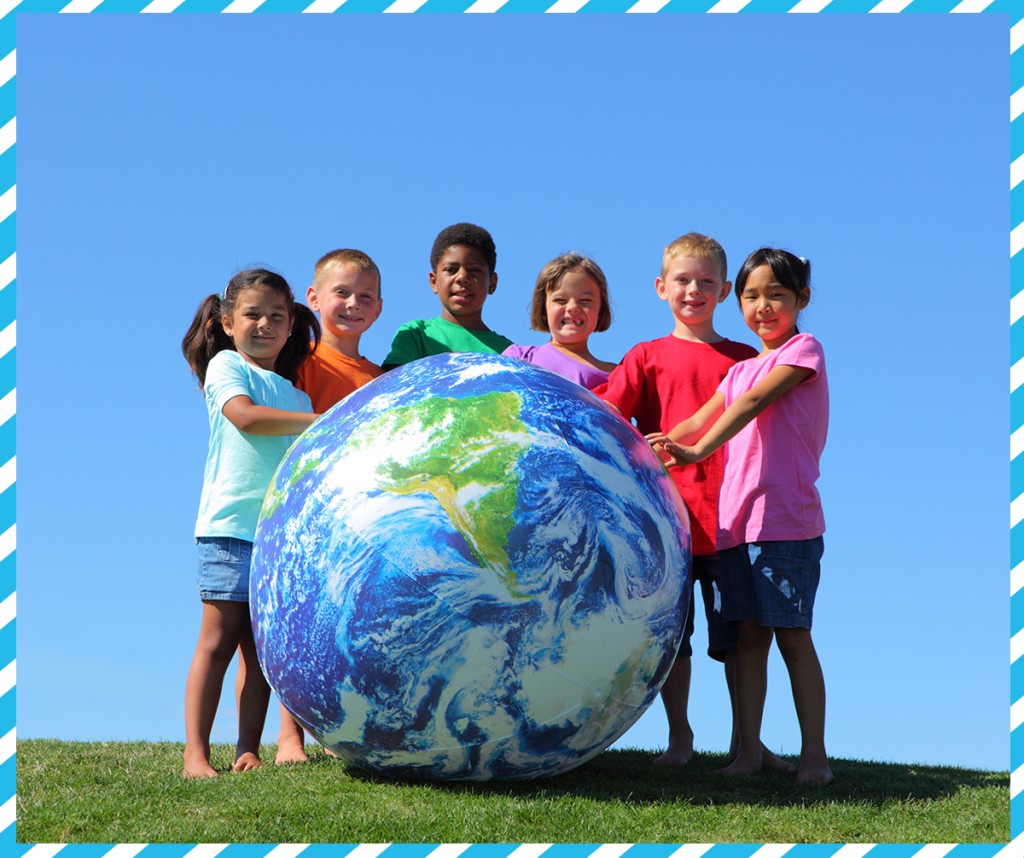 As a teacher and as a mom, I'm always looking for ways to deepen learning, and to expose my kids to the world beyond our doors. Here's a fun idea to introduce your kids to world languages and encourage global citizenship!
In my children's school, we start the year with a "Meet the Teacher" event, where students and their families can come and explore the school together. This year, I
wanted to attract a diverse group of people to volunteer for our International Club, so I created a sign: "Can you say FRIEND in another language?"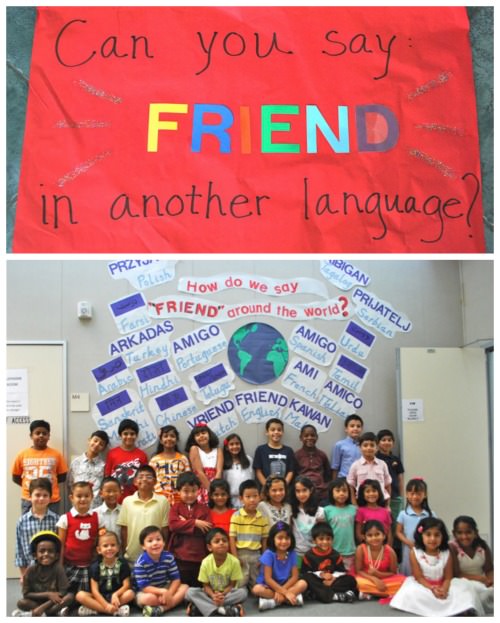 Our little table in the cafeteria attracted both students and their parents, who stopped by to write down how they say "friend" in their language, or a language that they have learned. As people visited, I talked to each of them about our International Club and asked them to leave their email if they were interested in helping out. The response was tremendous! Close to 200 families left their emails, and we collected the word "friend" in about 25 languages! Learn some of them below:
Przyjaciel – Polish
Amigo – Spanish/Portuguese
Arkados – Turkish
Prijatelj – Serbian
Ami – French
Kaibigan – Tagalog
Vriend – Dutch
Mitra- Hindi
Nanpar – Tamil
Péngyǒu – Chinese
Learning how to say "friend" (or "peace," "love," "hello," or any word you choose) in different languages  is a great way to get children thinking about the world and other cultures. This activity can be done  in many ways, such as interviewing families, friends, neighbors, or doing some research online.
Once you've collected the words, creating  a fun way to display them can act as a reminder that kids around the world have different ways of expressing the same ideas. Schools that create a hallway exhibit can demonstrate that they are accepting of students regardless of nationality, ethnicity, or native language.
As kids pass the displays (whether at home or at school), you will find them trying to pronounce the different words and even trying out their new vocabulary with native speakers. One great memory happened minutes after hanging our "peace" display; a shy child smiled and pointed at the Urdu sign and said, "That one is mine! I say it like that!"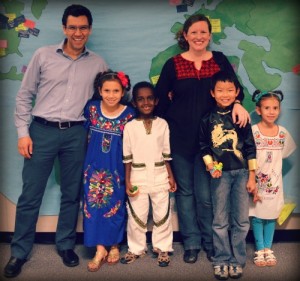 Becky Morales  is a mom of 5, teacher, and creator of Kid World Citizen, where she shares activities that 'help young minds go global.'  With a BA in Spanish Education, an MA in Teaching ESL, and an MA in School Counseling, Becky has always focused on cross-cultural communication, and integrating cultural lessons into her teaching.
SHARE THIS: