Little Passports Turns 6!
Happy Birthday to Us!
This week, the Little Passports team was got together to celebrate the company's 6th birthday! We reminisced over the early years and remembered when the whole team was able to fit in 1 car! Now we are a happy team of 19 and growing. It all started in April 2009 when Co-Ceo's Stella Ma and Amy Norman started a business to help kids learn about the world around them with an enriching, interactive and fun monthly subscription service.
In honor of our birthday, we decided to take a ride down memory lane! Click the image below to follow our Little Passports adventure: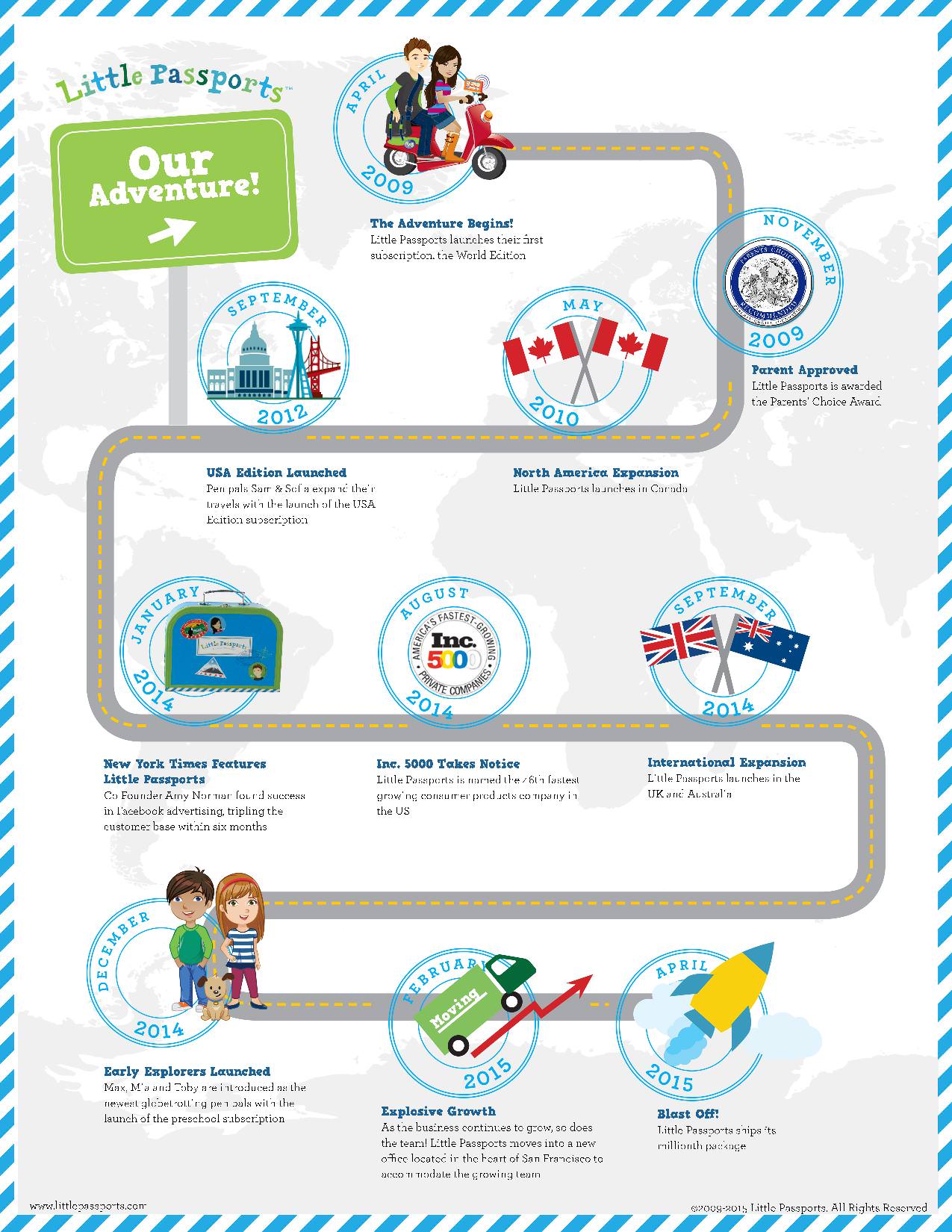 Want to know more about Little Passports?
Check out Amy and Stella's Q&A from our 5th Birthday: http://bit.ly/1hu9KIs
SHARE THIS: