Explore Utah, the Beehive State
Hello,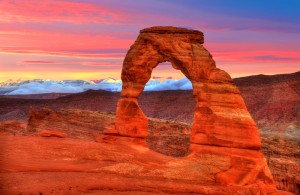 Thanks for visiting us online. Sofia and I had so much fun in Utah. In our journal, we already wrote about Utah's national parks, the Great Salt Lake, our time at the Four Corners and a lot of other adventures. Now we're excited to share even more from our trip to the Beehive State!
We met a mountain biker named Travis on the road outside Moab. Moab is a city in eastern Utah famous for two of the national parks we wrote about in your travel journal: Arches National Park and Canyonlands National Park.
"It's the perfect place for biking," Travis said. "Slickrock Trail is my favorite. Want to come along?"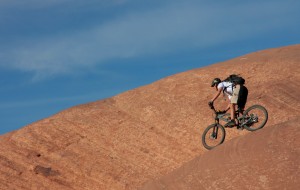 Sofia and I rented some mountain bikes and followed Travis to an open area just outside of Moab. The trail winds its way through dusty hills and eroded humps of rock. Travis told us that the hardened sand dunes are actually leftover sections of ancient seabeds.
"This whole area used to be underwater millions of years ago," he said. "Now it's my favorite place to explore."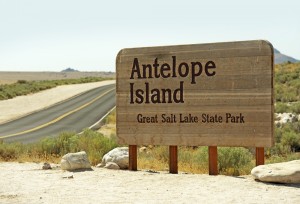 After our ride with Travis, Sofia and I visited Antelope Island State Park. Bison, bighorn sheep, mule deer and other desert animals roam freely in the park. We took photos of some of the largest animals. We couldn't believe how huge the bison looked up close! They were so peaceful as they walked through the shrubs and grasses of Antelope Island.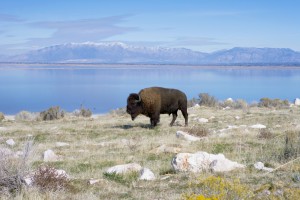 We spent a lot of time hiking, skiing and going on wild adventures in Utah, so it was nice to sit quietly in the desert and watch the animals roam as the sun dipped down in the sky. It was the perfect end to our trip.
For more about our travels, keep scrolling! Thanks for coming along on this great trip through Utah.
Happy exploring,
Sam and Sofia
---
Sam's Favorites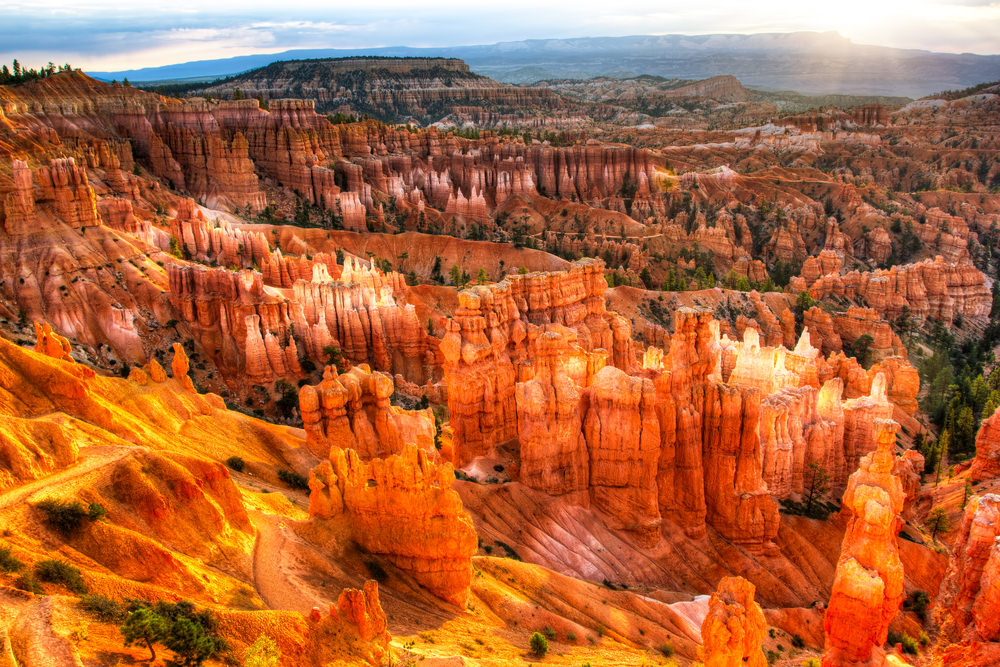 Park: Bryce Canyon National Park
I loved walking through Bryce Canyon National Park. Bryce Canyon is actually a large natural amphitheater measuring 12 miles long and 800 feet deep. This means the canyon looks like an outdoor theater.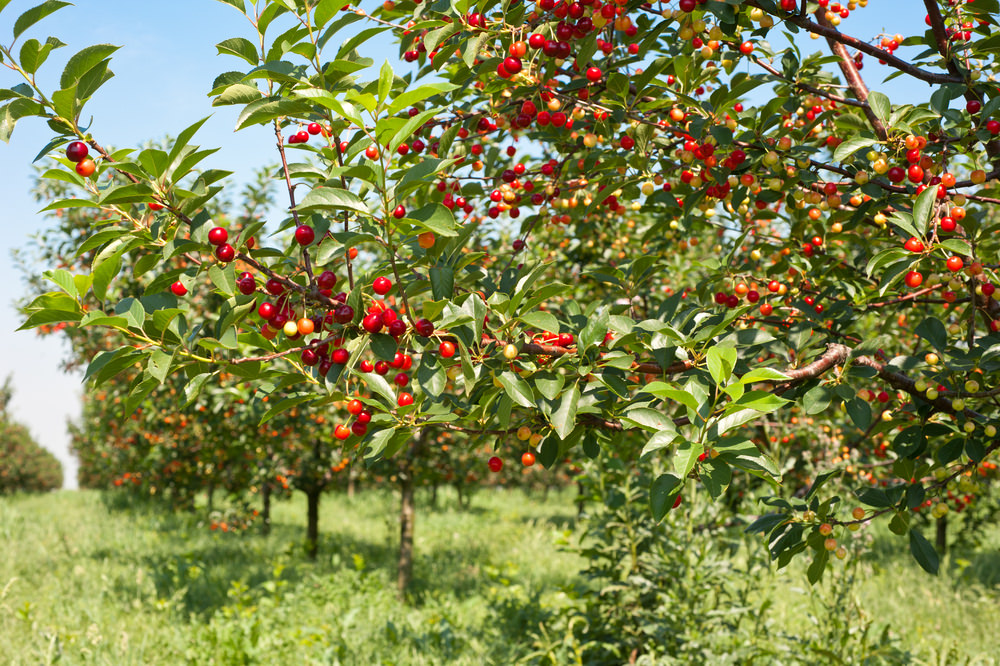 Food: Cherries
The cherry is Utah's official state fruit. There are cherry trees all over Utah, including the area surrounding the capitol building in Salt Lake City. We learned that the trees were brought to Utah from Japan in the early 1900s as a symbol of friendship.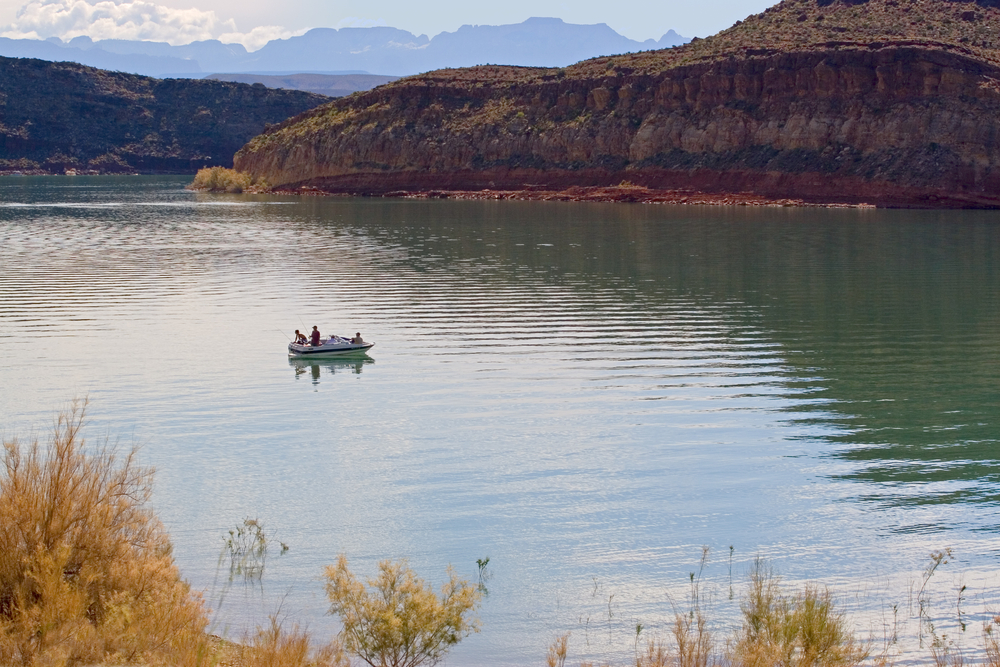 Outdoor Activity: Fishing
We went fishing at Quail Creek State Park. It has some of the warmest waters in Utah. I caught a largemouth bass and a bluegill fish in the park's reservoir.
Sofia's Favorites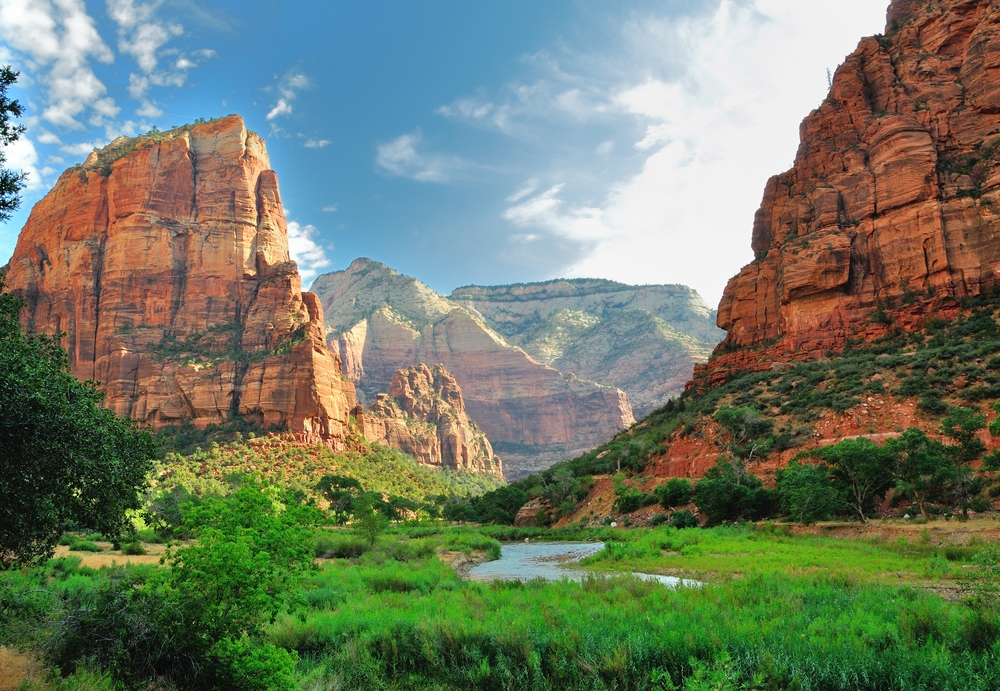 Park: Zion National Park
Zion National Park is Utah's oldest national park. It's named after Zion Canyon, which is the park's canyon that measures 2,000 feet deep. I loved seeing wildlife near the canyon, like bighorn sheep and lizards.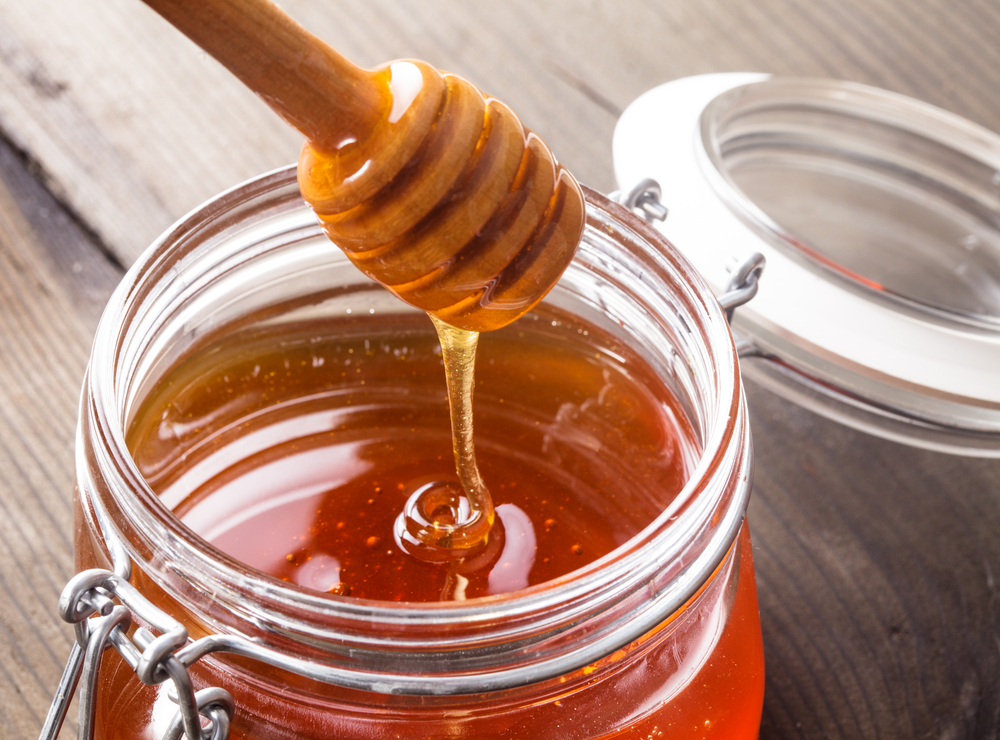 Food: Honey
The honeybee is the state insect of Utah. I love eating honey spread on toast. Sometimes I even eat it by itself on a spoon. We met a beekeeper who told us that a single beehive can produce up to 400 pounds of honey in one year.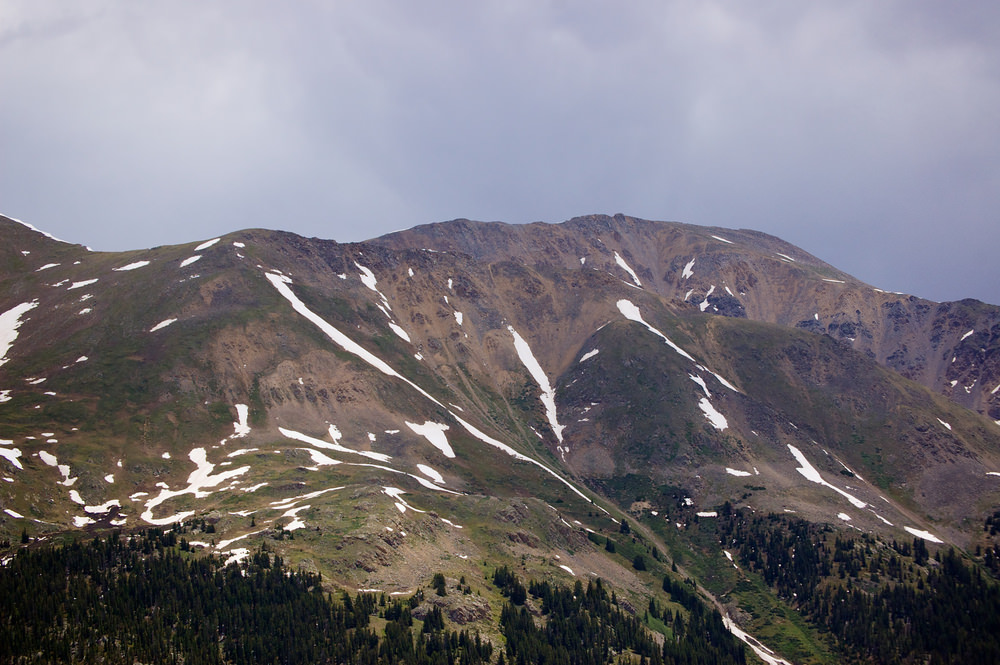 Outdoor Activity: Hiking
In Utah, we hiked through deserts, parks and mountains. My favorite hike was up Bald Mountain where we saw wildflowers and mountain goats.
---
Cherry Cobbler Recipe
Cherries are the state fruit of Utah. Both sweet and tart cherries are grown throughout the state. Tart cherries are delicious by themselves or when baked into a sweet dessert. One cherry dessert that has become a Utah favorite is cherry cobbler. Try the dessert by following the recipe below!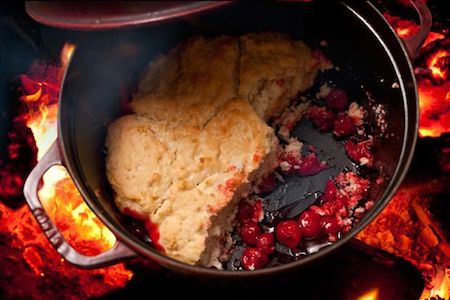 Ingredients
3 cups fresh tart cherries, pitted*
½ cup butter, softened
¾ cup sugar
1 tsp baking powder
1 cup flour
1 cup 2% milk
½ tsp vanilla extract
Instructions
Preheat the oven to 375 degrees Fahrenheit.
Place cherries in a greased 9-inch square baking pan.
In a bowl, combine the butter and sugar.
Mix in the baking powder and flour.
Add the milk and the vanilla extract.
Stir the ingredients well
Pour the batter over the cherries.
Bake for 30 minutes at 375 degrees Fahrenheit.
Let cool for 30 minutes before serving with a spoonful of vanilla ice cream.
Enjoy!
Notes
*Canned cherries can be substituted for fresh cherries.
---
SHARE THIS: