Teaching Kids about Ramadan
Muslims around the world are currently celebrating Ramadan, which occurs during the 9th month of the Islamic calendar. Not sure what Ramadan is all about? Here's a list of fun facts about this holiday:
The Islamic calendar is lunar, not solar. Unlike holidays like Christmas which fall on the same day every year, Ramadan starts on a different date each year.
People who celebrate Ramadan "fast" for the duration of the holiday, which means that they do not eat or drink anything from the first light of dawn until the sun sets.
The purpose of the fast is to take away focus from food, allowing that time and energy be put towards other things such as doing good deeds and spending time with family.
During the month of Ramadan, Muslims pledge not to tell a lie, gossip, or be greedy!
At the end of Ramadan comes the large and joyous celebration of Eid ul-Fitr, which lasts for 3 days! On the first day everyone puts on new clothes for a visit to the mosque, which is followed by a huge breakfast with friends and family.
If you don't celebrate Ramadan but would like to get in the spirit, here are a few things that you can do as a family: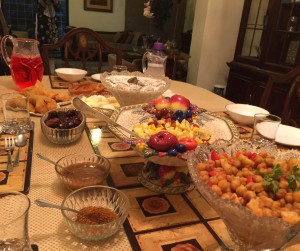 Eat dinner after the sun sets. Typical dinner items include; dates, fruit salad, kabobs and Rooh Afza (a sweet syrup that can be added to milk or water)!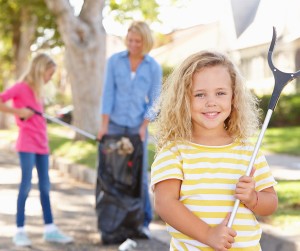 Volunteer, give to charities and be kind to others, which are some of the key principles of Ramadan.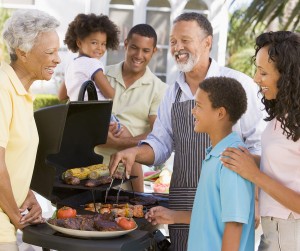 Make time to visit family and friends. During Ramadan, Muslims make an extra effort to go and see loved ones.
SHARE THIS: