Raising Global Citizens: A Mom on the Move!
We love talking to moms around the world. We find it fascinating to learn about the variety of activities offered to children around the world and compare them to what we have at home. It is also a great inspiration for thinking up new activities to do with the kiddos, or even a way to learn about kid friendly destinations when planning our next vacation!
Each country and culture is filled with wonderful new adventures, so when we met our new friend, Rachel Hackett, a mom and a blogger who is currently living in Germany, we couldn't wait to ask her a few questions!  Rachel has been on the move with her family for almost 7 years, living in Germany and Kuwait. Hear her story below.
Little Passports: What's it like to be an American raising kids in Germany?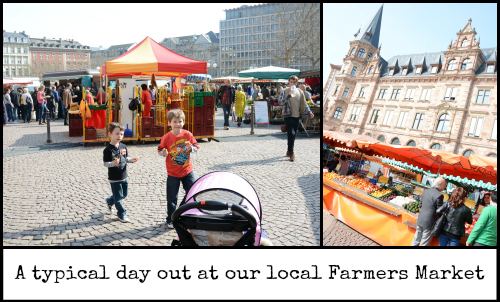 Rachel Hackett: Germany is a dream for raising children! The entire nation puts a strong emphasis on child-friendly and family oriented experiences. There is always a playground within walking distance in any direction, more adventure parks than I can count, and endless opportunities to explore nature, gardens, castles and ruins. Because winters here can be long and cold, they even offer elaborate indoor warehouses full of bouncy castles, climbing domes, indoor mazes and go-carts. Germans also choose not to limit their outdoor time to just warmer months. As a German friend of mine stated, "There is no such thing as bad weather. Just bad clothing." Ha! That is exactly the mentality of the culture. Snow gear is required in German schools, as even in the snow and freezing temperatures kids are outdoors playing!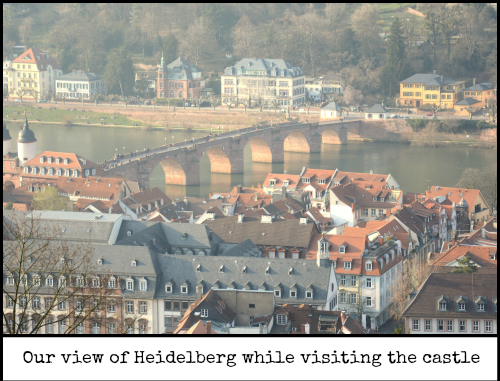 The best part of raising my kids in Germany is the opportunity for travel and hands-on learning. We can talk about the Eiffel Tower and then drive 4 hours to see it! Questions about London? Let's go! We have been blessed with the opportunity to travel to many places thanks to living in such a centralized European location.
LP: Your husband is ex-military. What was it like moving from place to place with your family?
RH: First, I'd like to send a HUGE thank you to all of those that serve this great country! Without your sacrifice and courage our freedoms would not exist today. Secondly, I'd like to give a loud, standing applause to all of the spouses left behind to continue on as normal, taking care of their children and home (though now acting as both parents). Often times your sacrifice gets overlooked, but I see it and I say, 'Thank you!'
As for our family, my husband had fulfilled most of his military commitments before our children were in the picture. Not long after our first child was born, his military obligation ended and he accepted a position in Kuwait as a contractor supporting the military. Due to that decision, we have been following his career around the globe! The process has been both exciting and terrifying!
In Kuwait, our family did not have base privileges, nor was military family allowed on base, as at that time it was considered a war zone. Nevertheless our family WAS there, completely immersed in the local culture! All in all we have been overseas now for almost 7 years and have moved a total of 7 times! The daily challenges and adapting can be stressful, but there's also excitement at every turn!


LP: Where is the most interesting place you have lived?

RH: I think Germany is absolutely BEAUTIFUL, but I'd have to say that Kuwait was most interesting solely because it was incredibly different than what I was used to. Other than my honeymoon, Kuwait was the first country out of the United States I had visited (nevertheless lived), and it was quite the shocker at first – but an amazing adventure!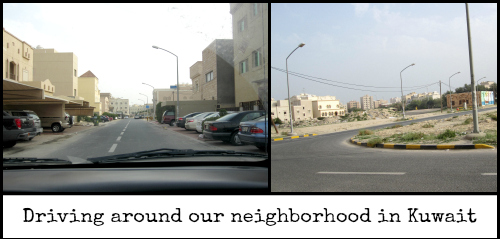 • We experienced desert lands and the beach! This includes lots and lots of sand along with scorching temperatures and even the occasional sand storm!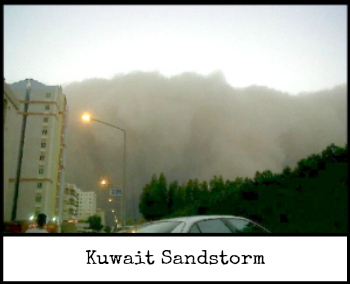 • We visited the Kuwaiti Towers!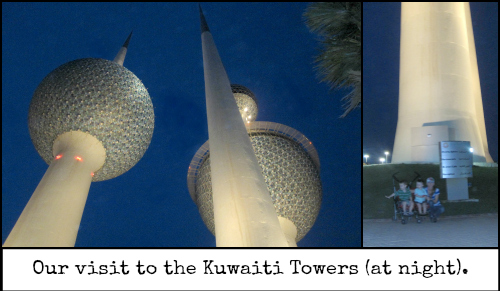 • We participated at the camel races (which was quite the 'happening' event)!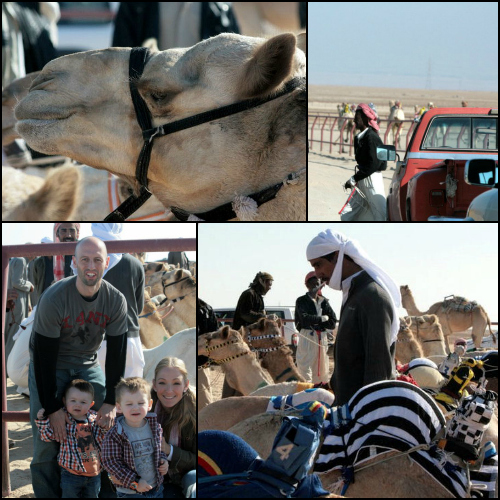 • We used Kuwaiti Dinar in monetary transactions (which is almost 3.5 times stronger than the U.S. Dollar, by the way)!
• We witnessed Ramadan on an annual basis! Ramadan is one of the holiest Islamic festivals that falls on the ninth month of the Islamic Calendar. During this month, Muslims do not eat or drink during daylight hours, and instead spend their time focused on charitable activities such as helping those in need. Muslims consider Ramadan as an opportunity to pray to gain forgiveness for the sins they have committed. Though our family is not Muslim, legally we had to abide by the law and also refrain from eating and drinking in public during daylight hours.
• We got accustomed to their traditional attire! Men wear dishdasha's (a full-length, white robe with a center opening) and women wear abaya's (a full-length, long-sleeved black dress) & hijab (a hair piece that covers their hair and neck). Some women even wear a burqa (which covers their entire face).
• We experienced their mosques and calls to prayer 5 times per day! This was such a cool experience for me! Though we never actually entered a mosque during prayer time, you couldn't avoid the calls to prayer if you tried! They were heard from every corner and even in stores. It was common to stop while shopping to pray. Even large, chain stores had prayer rooms and areas to remove your shoes.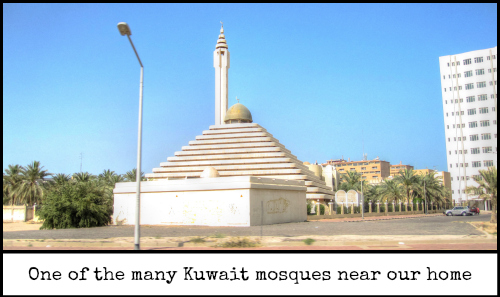 LP: As a mom, how do you encourage your kids to learn about the world and other cultures?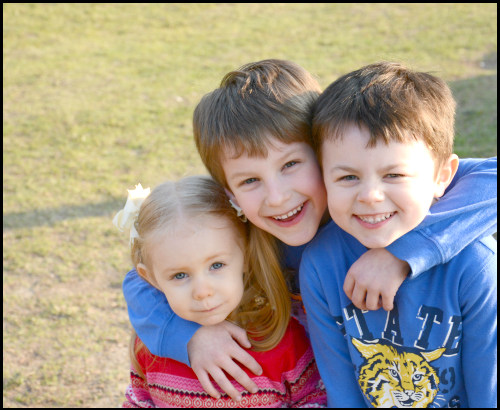 RH: It's almost impossible for them not to, as they have not actually lived in The States since they were less than 1 year old (my daughter even having been born here in Germany and never been to The States)! We also have extended family from South America, so my children are continually exposed to other languages, currency, attire, and cultures. I think our biggest challenge is that because cultures are so different from place to place, there are a lot of questions asked and a lot of answers given. We encourage the spark of curiosity and diversity! We have programs (such as Little Passports) to guide us even further into other cultures, and not only explain to our children, but show by example that one way is not right or wrong, but different! Our children mimic our optimism (or negativity) toward how we view other ways of life and other parts of the world! Though we have a lot of differences, we really are all the same!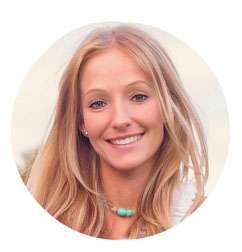 Simply Rachel is a DIY, Family & Lifestyle blog, founded in November of 2014. Written by Rachel Hackett, a self-proclaimed 'Type A' creative junkie & homeschooling mom, Simply Rachel chronicles my passions while revealing the illusions of being a Supermom.
Loved this? Check out the rest of our Raising Global Citizens series below:
Raising Global Citizens in Paris!
SHARE THIS: