Making Koinobori for Children's Day in Japan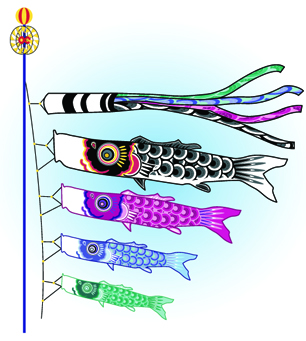 Koinobori are large streamers painted to look like fish (Sam's favorite Japanese animal). On Children's Day in Japan (May 5th) you'll find these streamers flying above homes all over the country. Follow the instructions below for making koinobori on your own! You can make as many as you want. Many Japanese families make one streamer for each person in the family.
Have fun!
Sofia and Sam
---
Supplies
White fabric (old pillowcase)
Scissors
Fabric paint
Fabric glue
Cardboard (cereal box)
Stapler
Hole puncher
Ribbon
String
Instructions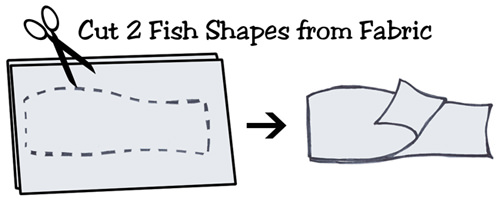 1. Cut two pieces of fabric into long fish shapes (sharp angles won't let the air flow). Start with a rectangle about 20 inches by 15 inches, fold it in half, and cut both pieces at the same time.
2. Paint one side of each piece with fabric paint. Paint an eye on each s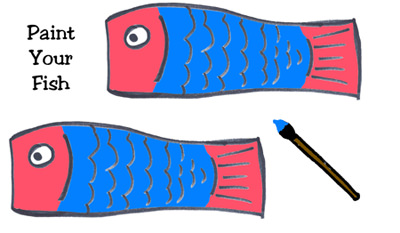 ide, then draw scales.
3. Once the paint is dry, take one piece of fabric and line the top and bottom edges of its painted side with glue (don't put glue over the mouth and tail). Then turn the second piece upside-down and glue the painted sides together.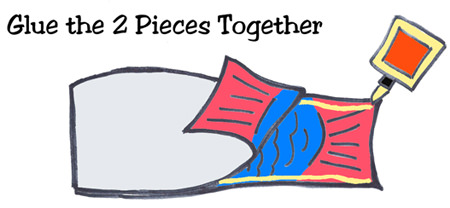 4. Now for the magic trick: when the glue is dry, turn the fish inside out like you would a sock. Now the painted sides will show!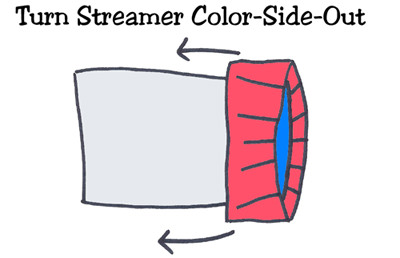 5. Cut your cardboard into a strip (about an inch wide and a foot long). Loop the cardboard into a circle and slide it into the mouth of the fish, adjusting until the circle fits snug against the tube of fabric. Fold about an inch of fabric over the ring, and staple it in place.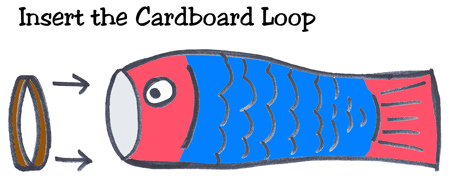 6. Punch a hole on either side of the fish's mouth and tie one end of your string to either hole. Decorate the fish's tail with ribbon. When it's all dry, hang your koinobori outside where the wind can stream through!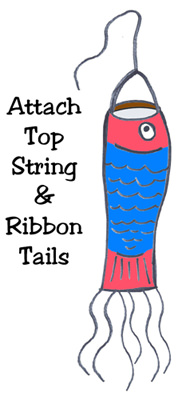 SHARE THIS: