Welcoming Fall With a Leaf Printable
As the fall season approaches, we watch countless leaves fall from the trees and fill up our yards. It's time to go leaf peeping!
What is Leaf Peeping?
Leaf peeping is the best fall activity: finding beautiful colored leaves!  Many people in New England go "leaf peeping" as the seasons change, often traveling to specific places so they can get the best photos of the spectacular display of color. This fall activity isn't just limited to the United States, though — Canada is a wonderful place to check out the changing leaves, and a similar custom in Japan is called momijigari.
New Hampshire is a beautiful place to go leaf peeping and it's popular there. Here's an activity from the New Hampshire State Journal from our USA Edition using falling autumn leaves to help kids learn about fractions. Download our free printable activity sheet below!
Learn much more about New Hampshire with Sam & Sofia! Subscribe to our USA Edition today.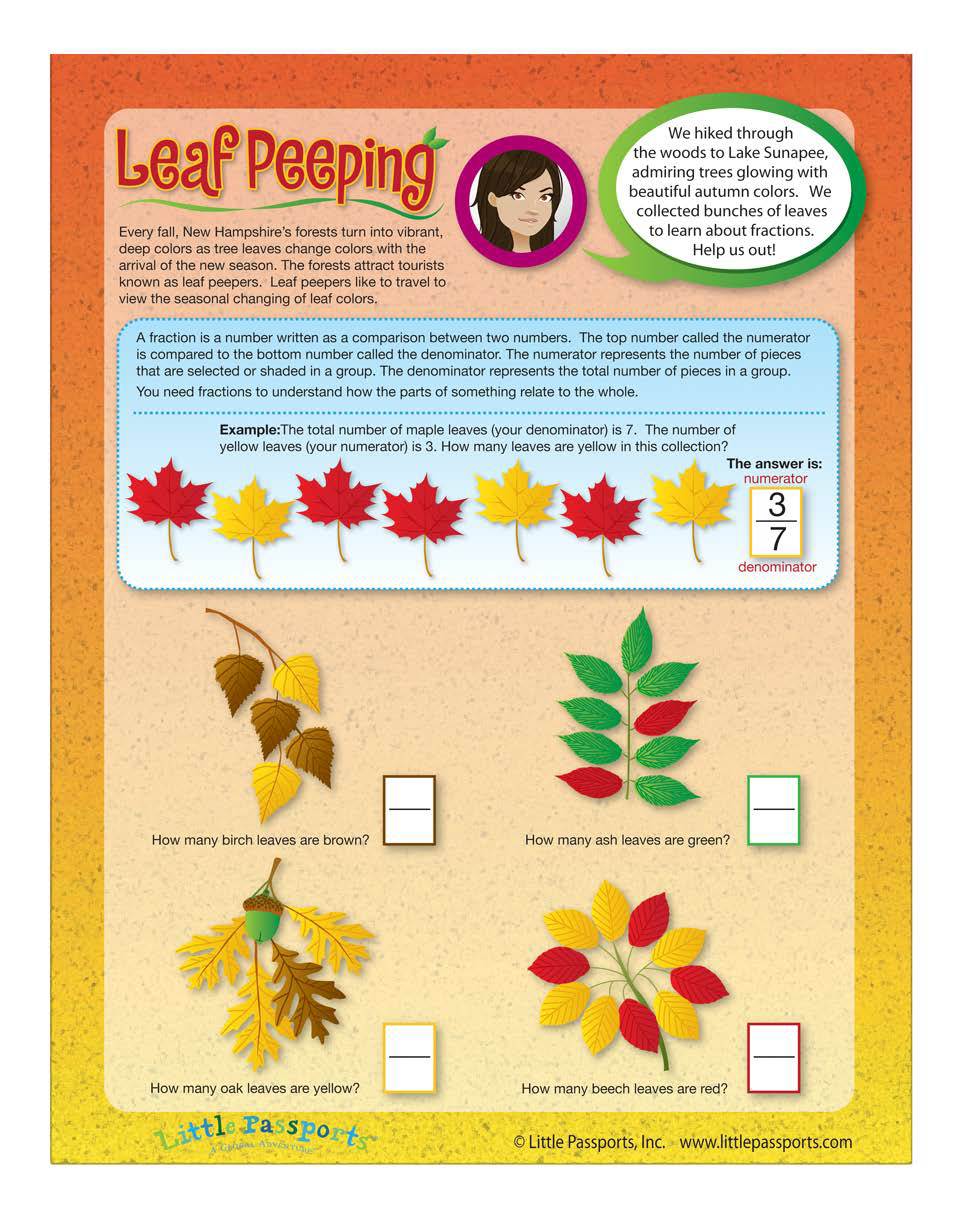 SHARE THIS: