Get to Know the Little Passports Product Team!
As you may have heard, there are four new items available in the Little Passports Shop, including a science kit and a plush Toby! We would like to introduce you to two members of our Product Team, Sarah and Gabe, who work hard every day to find new and exciting products. They also design all of our wonderful subscription materials.
Read how they get inspired below!
Little Passports: When working on new products, where do you look for inspiration?
Gabe: I tend to fall down rabbit holes. I'll go to a local park and see the changing leaves, and then I'll wonder what the leaves look like in other parts of the country and other parts of the world. Suddenly I'm back at my desk researching wildlife around the globe, which leads to an idea, which leads to an activity or project…! For me, it's all about asking questions and seeing where your curiosity takes you. (Also, libraries, toy stores, and long walks. The perfect trifecta.)
Sarah: For me, it depends on the product, but I try a lot of things. Sometimes I just start sketching, and the sketches will usually get me thinking about something. I just follow that thought and research as much as I can about the subject.
I also play different games to find inspiration. Like this game where I try really hard to find new paths for everyday walks. For example, during my morning walk from my house to the train I try to make the walk different each time. I'll cross at a different street corner, or I'll cut through a street I haven't been down before. Sometimes you're just on auto-pilot while trying to get from point a to point b, so you miss the little things around you. Trying a new path keeps me open to what's going on around me and helps me notice different things that I can draw inspiration from.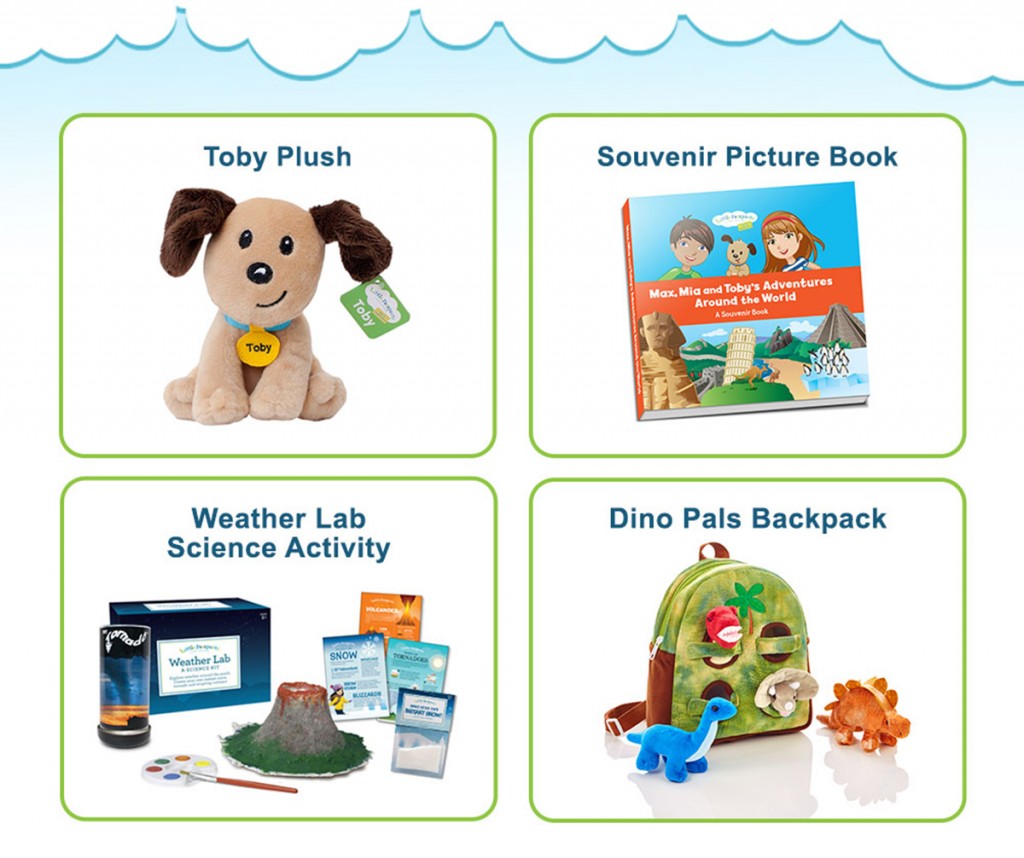 LP: How do you put yourself in the shoes of the children who will be using Little Passports' products?
G: If you looked at my desk, you'd see right away that "play" is a big priority for me. My workspace is covered with Legos and action figures, stickers, books, and maps. It's my job to play! Even more than the toys and the trinkets, though, I love making products for children because kids are so curious and open and willing to explore. They look at the world with a special kind of wonder and excitement; everything is new and uncharted, everything is sort of glittering, just waiting to be explored. I try to keep some of that wonder in my life every day, too.
S: I agree – play! I believe that a kid's job is to play, and that's how they learn about their world. You learn a lot through playing, you get to use your imagination and think about things in different ways. I also try to learn something new every day. It could be a fact, or how to do something I've never done before. Being a kid means learning a lot of new things, and playing, so I pretty much try to do the same.
LP: Of the new products, which is your favorite and why?
G: Our Early Explorers subscription will always have a special place in my heart. It was such a joy creating our characters Max, Mia, and Toby. I think I look forward to their next adventures more than the kids do!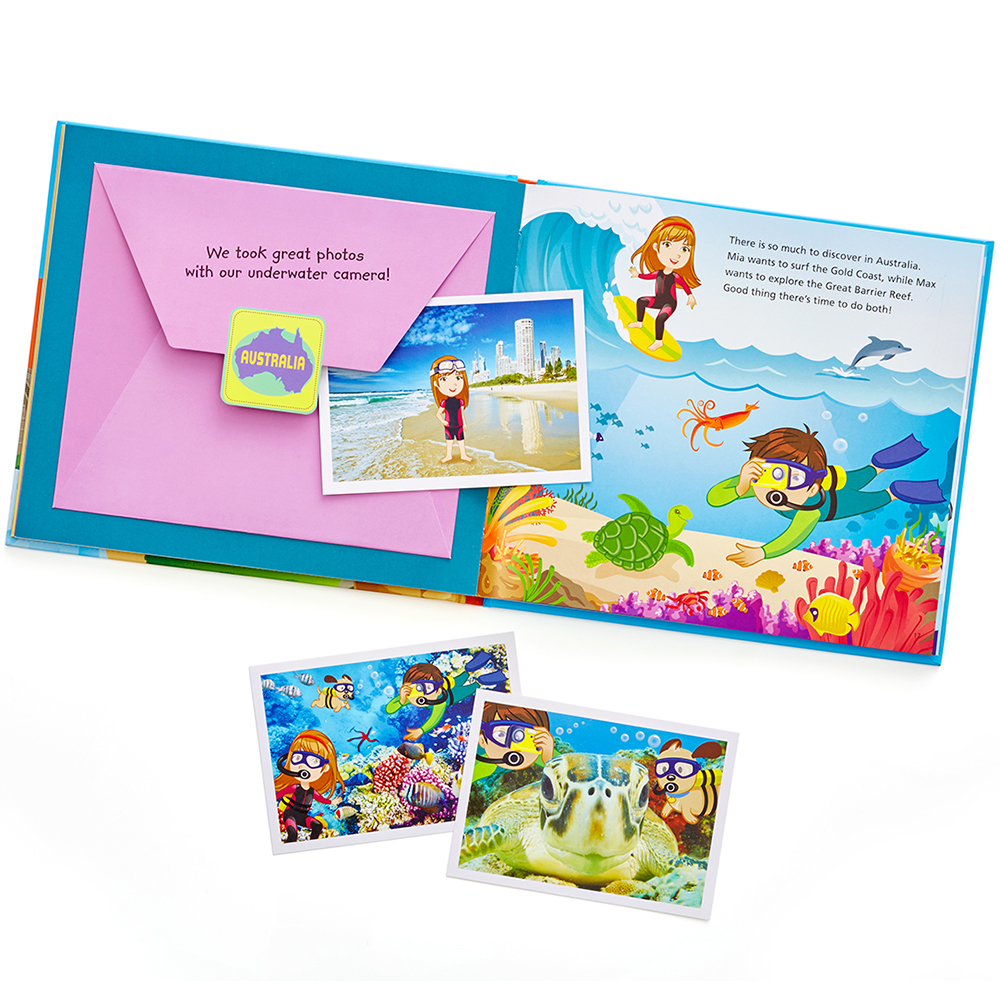 S: Our Souvenir Picture Book! I think that it's great to see all of the places Max, Mia, and Toby travel to, but especially fun to see all of Toby's silly little antics. Have you ever met a puppy who was into doing Tai Chi? He's so playful and adventurous. I also love that it's like getting mail from a book. It includes envelopes, and kids can lift up the flap to pull out special souvenirs from Max, Mia, and Toby.
LP: Do you have any funny or crazy stories about developing new products?
G:This isn't a story about a specific event or product launch, but I recently stumbled upon my first pencil-sketch drafts that I made during the early development of our USA Edition. When we were mapping everything out and still figuring out what the USA journals would look like, I hand-drew the layouts of all of our activity pages and created a mini "book map." It was amazing to look at those initial drawings and compare them to the final product that kids are enjoying today. I always love seeing how products change during development, and finding those old sketches was a great example of that. (And no, I won't be sharing those sketches with anyone; the final product is much better, I promise!)
S: I don't know how crazy it is, but recently the Product Team was sitting on the floor of our product room just doing little projects. We had glue sticks and scissors, and were like little kids creating things that we were super proud of. Everyone was having so much fun. I hope kids enjoy our products as much as we enjoy creating them.
LP: Thank you for sharing your creative process!
Want to check out the new products? Shop now!
SHARE THIS: