Summer Activities for Kids!
Summer is here, the kids are on break from school, and you are dreading hearing those 3 words, "I am bored."  Worry not, Little Passports always has your back! Keep the kiddos busy with our fun summer activities!
Make Handmade Ice Cream
Celebrate the hottest month of summer by whipping up delicious ice cream. Watch the kiddos shake, shake, shake until they have the perfect batch that they can enjoy from a bowl or eat right out of the bag! Don't forget to add your favorite toppings.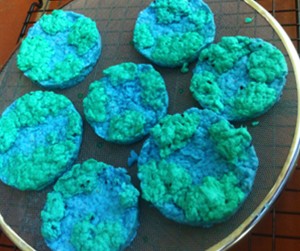 Create Seed Paper Globes
Spend an afternoon creating seed paper globes. The best part? Once you're done you can either give them  to friends and family or plant them in the ground!
Play our License Plate Find-It Game
Keep the kiddos busy on a summer road trip with this classic License Plate Find-It Game. Just print it out and watch the fun begin as they race to see who finds them all first.
SHARE THIS: