VIP Tour of Singapore Airlines Airbus A380
Thanks to our friends at Singapore Airlines, Little Passports was invited to go on a VIP tour of their A380. This double decker A380 is as grand as any plane could get!
Here are some fun things we learned about Singapore Airlines A380:
– Singapore Airlines A380 has 3 classes: Suites, Business Class and Economy.
-Depending on the configuration of the plane, the A380 seats about 471 passengers.
-The wingspan of the plane is so enormous that one wing would be able to cover 2000 people from the rain if they were standing shoulder to shoulder underneath it.
-The height of the plane is measured to be 8 stories high.
-The A380 has 4 engines made by Rolls-Royce.
-There are a total of 17 bathrooms on board and 2 staircases that allow passengers and crew members to travel between decks.
Check out the photos of tour below!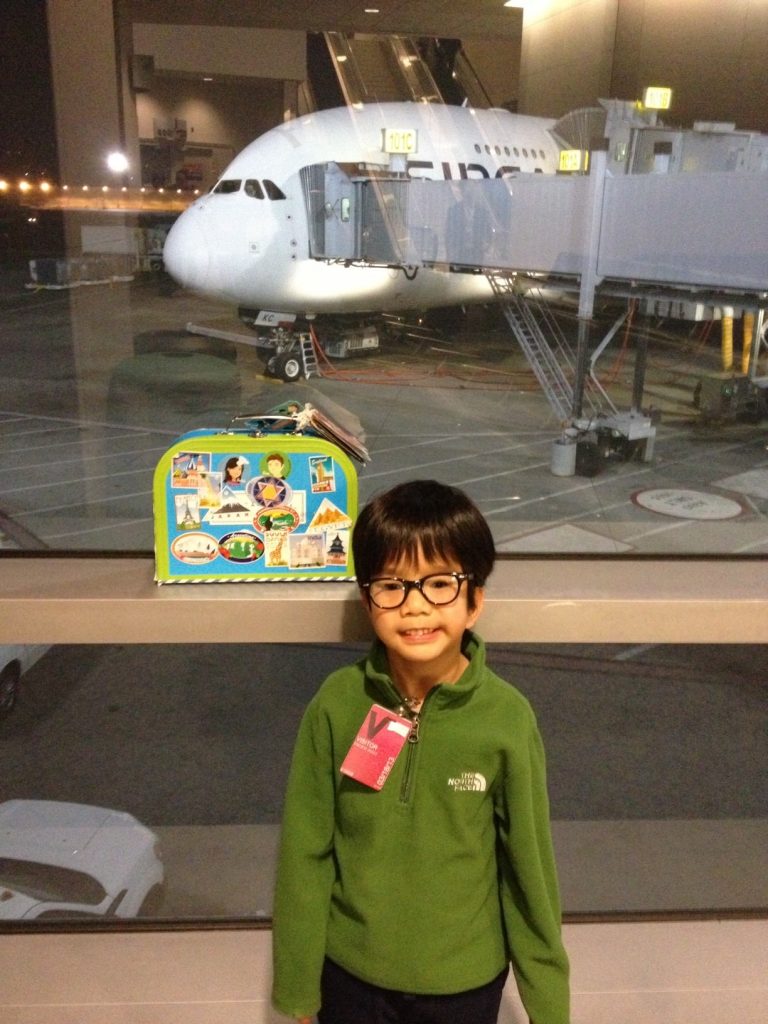 One of our little explorers Max, is patiently waiting to board the plane.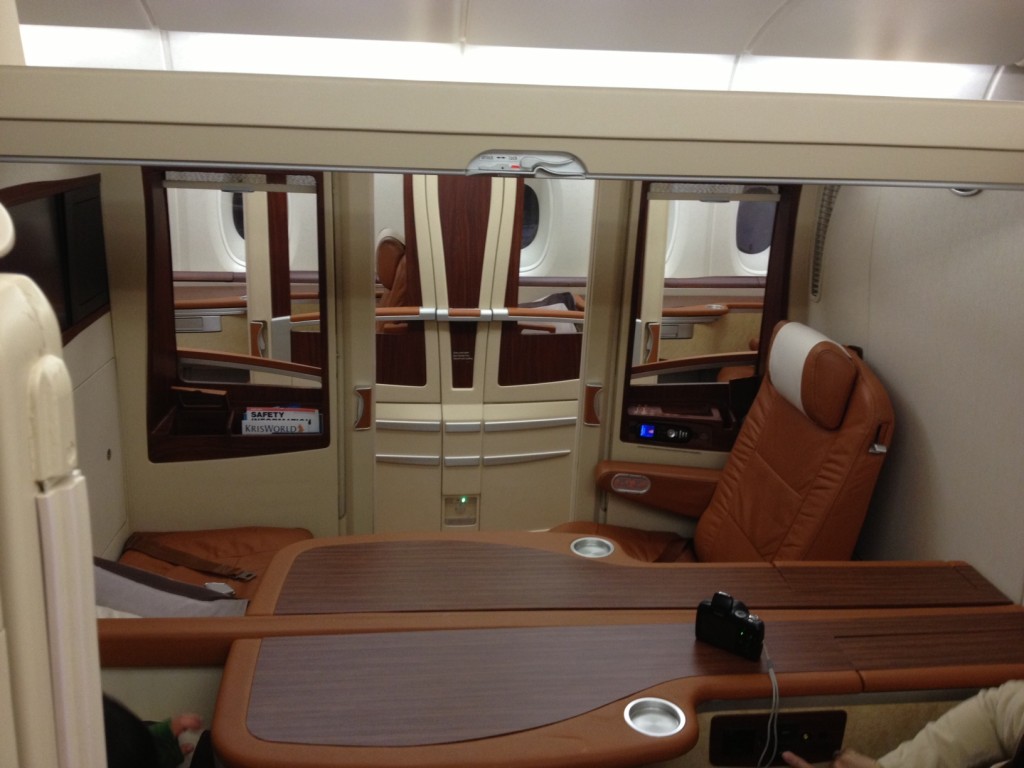 This beautiful suite is one of the only double occupancy suites on the A380. These luxurious seats are made from the same leather used in Maserati cars. For added comfort, these seats also turn into full length beds!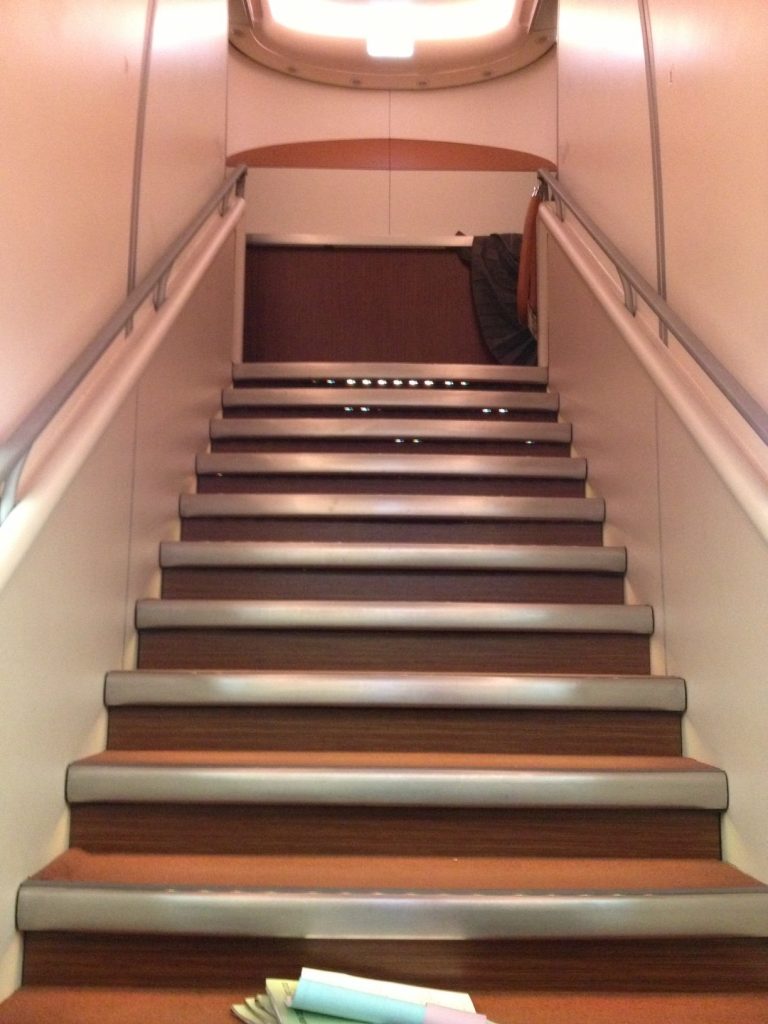 The first set of stairs on the A380 can be found in the front of the plane, which leads to Business Class and more Economy seats.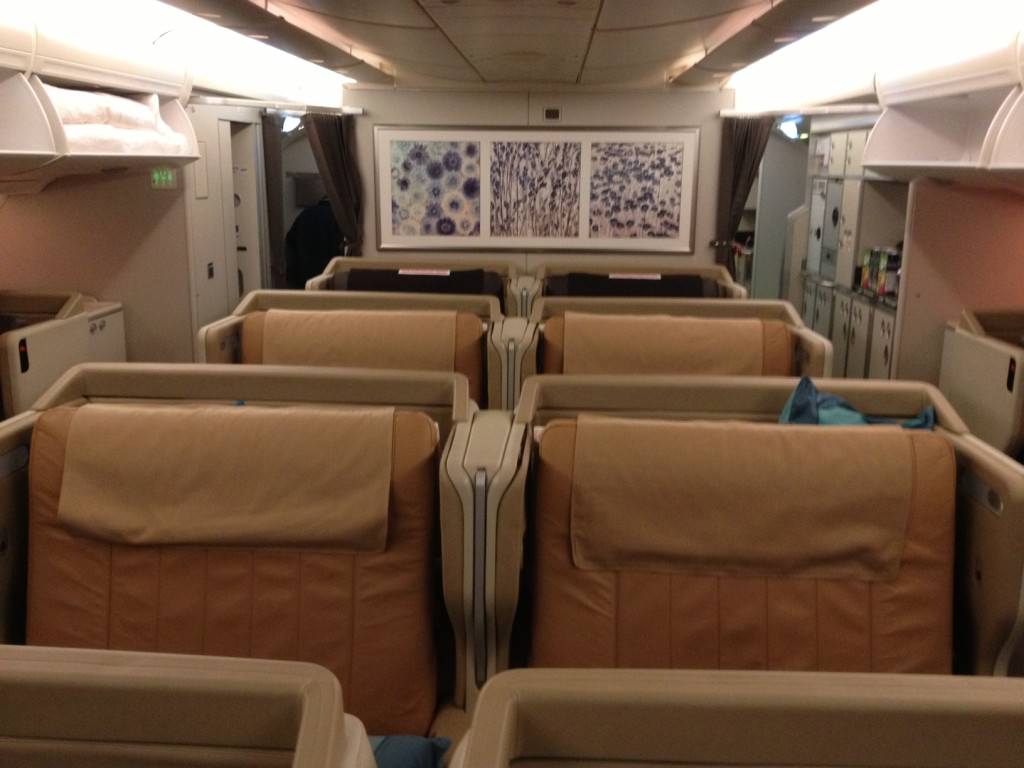 The configuration for Business Class on this A380 is a 1-2-1 configuration meaning there are single seats on each side of the plane and double seats down the middle. This configuration allows for wider seats and more space for guests.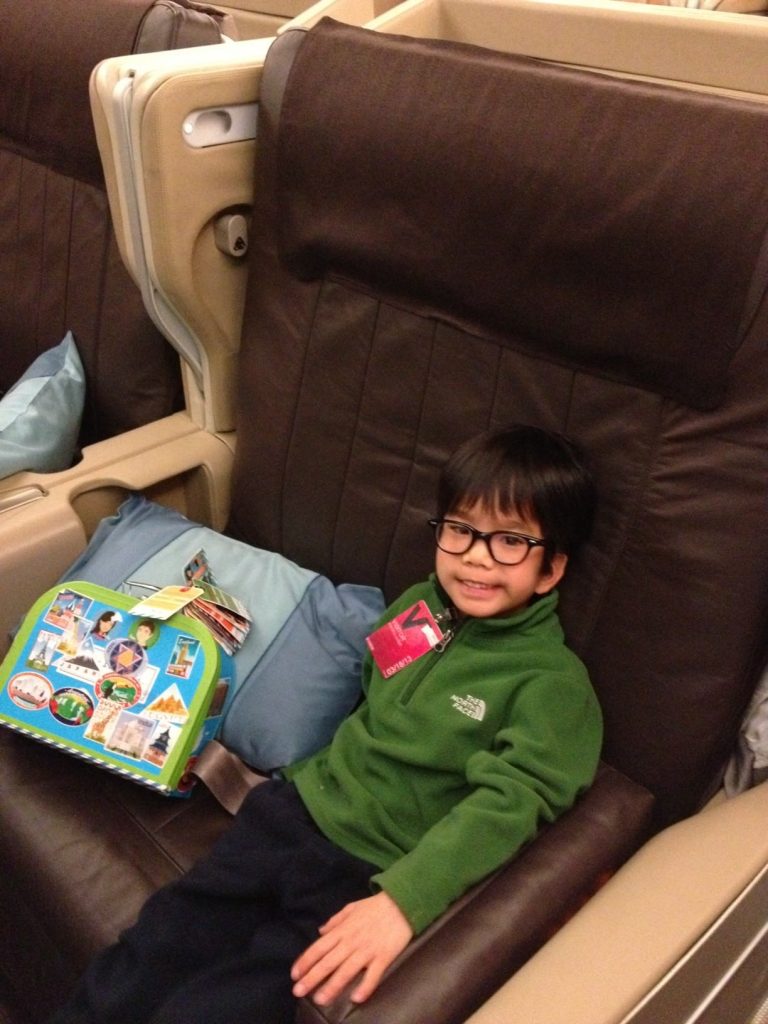 These Business Class seats are the widest seats we've ever seen on a plane! Like the Suites, these extremely comfy seats turn into beds as well.
 Our last stop on the tour was the Economy Class. These Economy seats come with ample leg room and individual t.v.s!
We would like to thank our friends at Singapore Airlines for bringing us on this wonderful tour. With flights all over the U.S., Europe, Asia and Australia we will hopefully be traveling with them soon!
SHARE THIS: