Taking a Roadtrip through The Midwest and The West
Join Little Passports as we present Sam and Sofia's 3 day road trip to the different corners of the U.S.A! Check back every day for the latest post. 
Today we'll drive from the middle of the country to one of the first frontiers of the American West, exploring history that's both sweet and spooky.
Funks Grove Pure Maple Sirup — Funks Grove, IL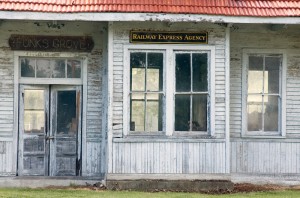 Your sweetest stop yet! It's located on Historic Route 66, the famous U.S. highway that runs for nearly 2,500 miles between Chicago and Santa Monica. That's where the Funks of Funks Grove Maple Sirup began making their namesake treat way back in 1824. That's when Isaac Funk staked out a piece of land for its fertile soil, and ample amounts of water and timber. Isaac's grandson, Arthur, opened the first commercial sirup farm there in 1891 and the business has been passed down through the family ever since. Arthur's cousin, Hazel Funk Holmes, declared her desire to keep the spelling of "sirup" with an "i" and included this wish in her will to ensure it would remain so forever. At the time, this special spelling indicated that no extra sugar was added to the irresistible gooey liquid. Today you can taste the difference when you visit the shop.
St. Elmo Ghost Town — Chaffee County, Colorado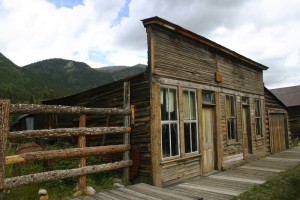 Don't worry; even though St. Elmo may be called a ghost town, it isn't spooky! St. Elmo is often referred to this way because eventually, all of its citizens moved away and left the town abandoned! St. Elmo, founded in 1880, was like many other Colorado towns that sprung up during the mining boom. Gold and silver miners rushed to the state eager to find their fortunes and they needed a place to stay, so communities of houses, general stores and livery stables were quickly built. Many of these new towns were abandoned once the supply of riches dwindled. St. Elmo is one of the best-preserved of these towns, and day trippers continue to visit its old-timey streets. Make sure to stop by St. Elmo General Store for ice cream and a fun mix of souvenirs and antiques. If you're feeling adventuresome, rent a four-wheeler to tackle nearby dirt roads or search for the town's last remaining residents—chipmunks!
SHARE THIS: