3-D Fourth of July Salt Art Painting
With the Fourth of July just around the corner, here is a patriotic craft that is sure to be a hit with the kids this year. The salt in the glue really makes this art pop!
Supplies
White craft glue
Water colors
Paint brush
Salt
Black construction paper
optional: hair spray
Make 3-D Salt Firework Art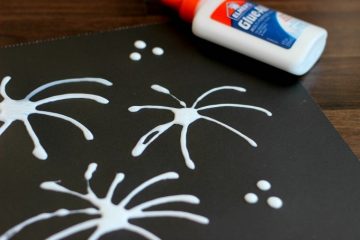 Step 1: Draw firework shapes on black paper with white glue.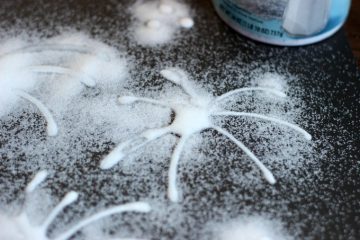 Step 2: While the glue is still wet, pour salt all over design, liberally. Pick up paper and let excess salt fall off onto a cookie sheet or paper plate. Don't worry about letting the glue dry. You can color the salt while it is still wet!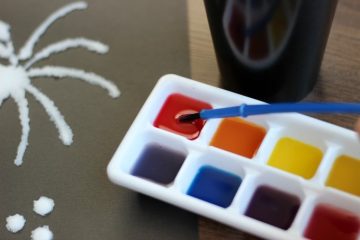 Step 3: Dip brush in watercolor paints and dab the paint onto the salt. DO NOT BRUSH the paint across the salt or it will wipe it away. Just drip the paint over the salt. You could even use a tiny syringe to apply the paint!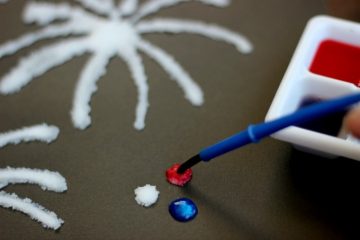 Step 4: Keep dabbing until all of the salt is covered.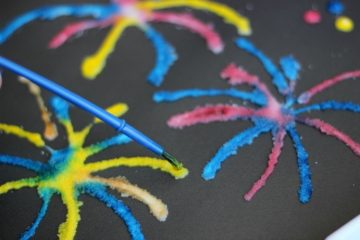 Step 5: It will bleed and create beautiful swirls and blends of colors!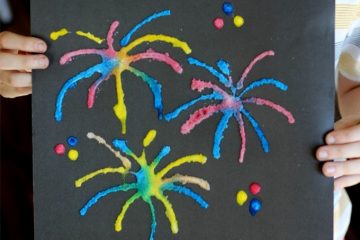 Step 6: Let dry completely before picking image up. Once dry, you can apply a light layer of hairspray to help keep the salt from flaking off easily, but either way the colors will fade a bit after a day or so. Expert tip – ours lasted over a week before the salt began to flake off, these aren't forever pictures, but my kids sure had fun creating them!
Happy crafting!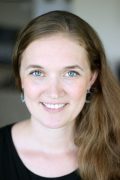 Brandy is a California girl married to an Alaskan boy. They've lived all over the country, moving where the Coast Guard sends them, and are parents to 4 children (and a black lab puppy). Brandy has been surrounded by creative influences her entire life. Her biggest mentors being her mother and grandmother. When she grew up and started to have a family of her own, her desire to create blossomed as she turned each new house into a home. Her blog, gluesticksblog.com, is a collection of some of her favorite kids activities, projects, recipes, and craft tutorials.
SHARE THIS: