Dinosaur Excavating Activities for Kids
What child doesn't like finding a surprise? These dinosaur excavating projects are a fun hands-on activity for kids! We're sharing two different excavating activities today.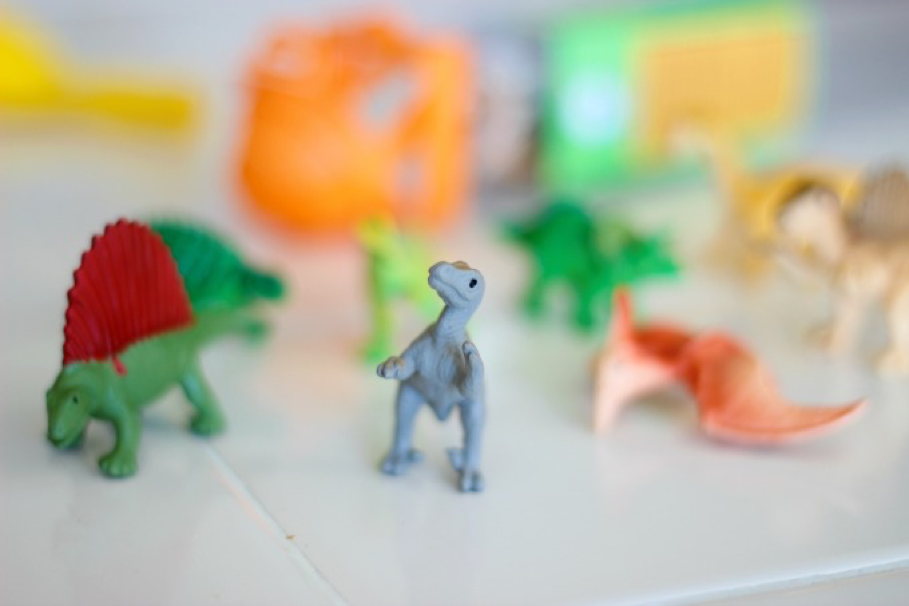 1.Dinosaur Ice Excavating
My kids have enjoyed ice excavating activities for years! We usually use a cake pan, fill it with tiny toys and water, then freeze. It's a great activity to do on a hot day because the warm sun makes excavating the toys even easier. Here is a fun twist on that activity!
Supplies:
mini dinosaurs
8″ balloons
Step 1: Stretch the opening of each balloon with your fingers. Squeeze in a mini dinosaur into the opening.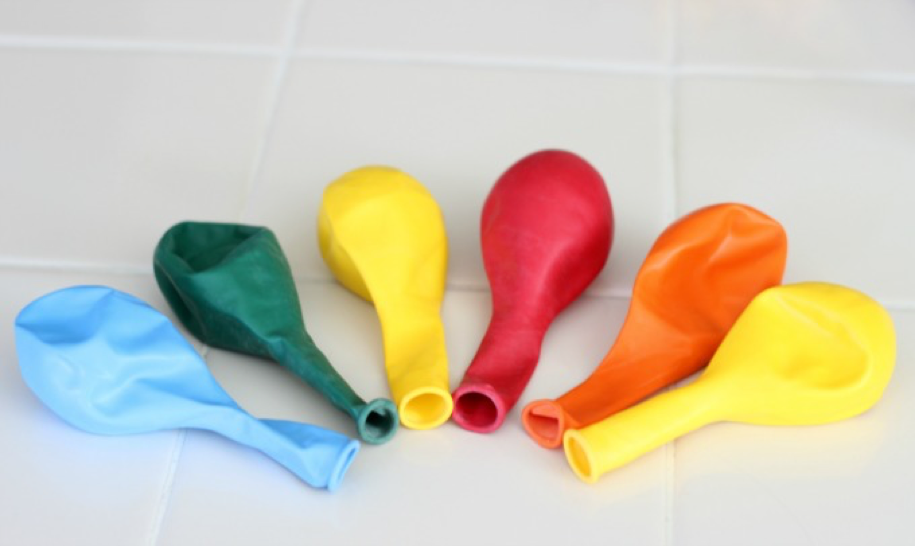 Step 2: Continue until you have the desired amount of dinosaur eggs!
Step 3: Fill each balloon with water, tie off ends, and freeze until solid.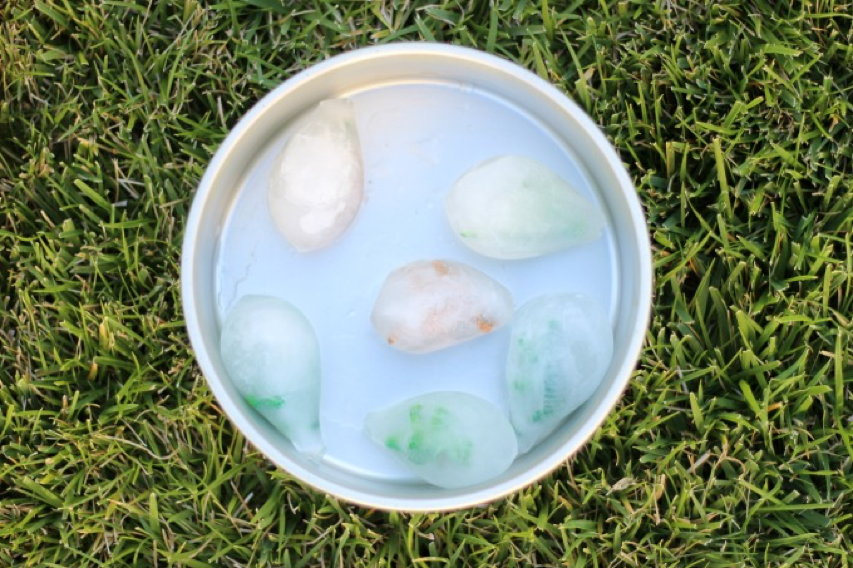 Step 4: To open, cut the end of each balloon off with scissors and peel off the balloon. Now you have frozen dinosaur eggs! All ready to crack open.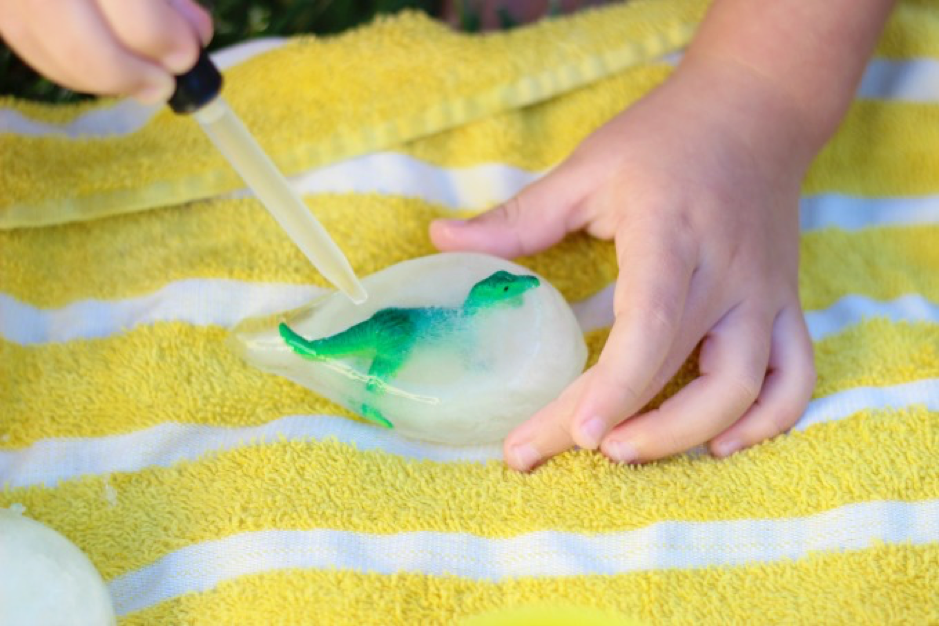 Step 5: Use an eye dropper and warm water to slowly melt the ice and release the mini dinosaur inside.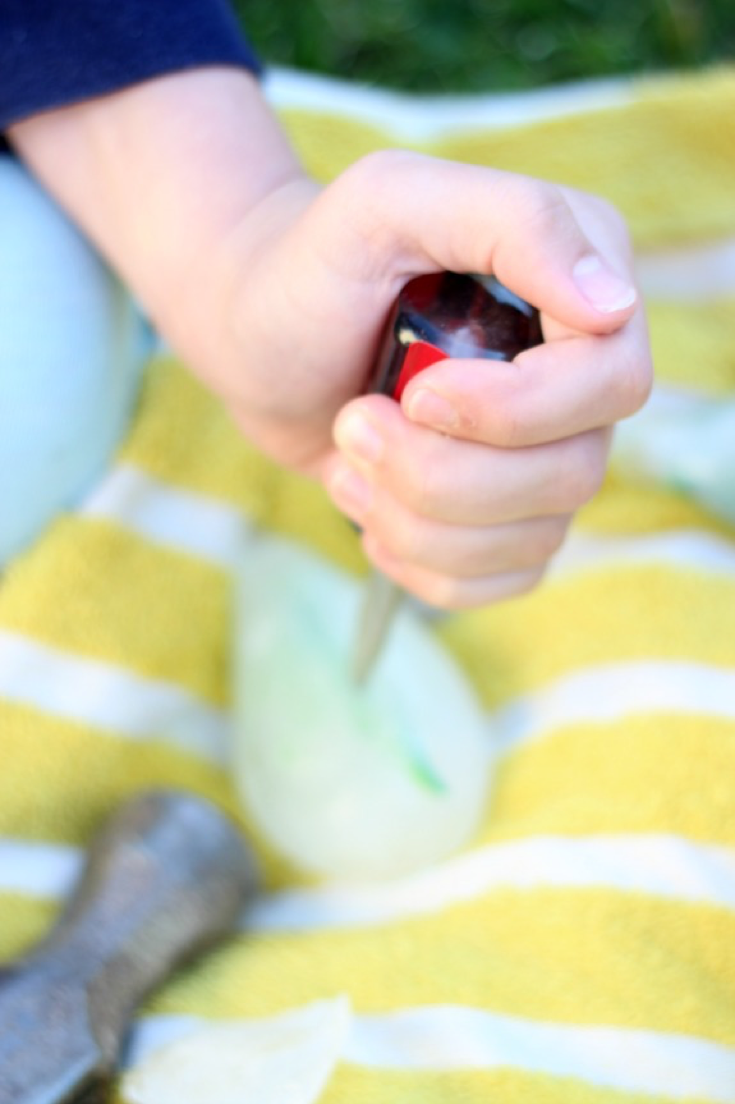 Step 6: You can also use small tools (adult supervision required). A small flat head screwdriver and hammer work great.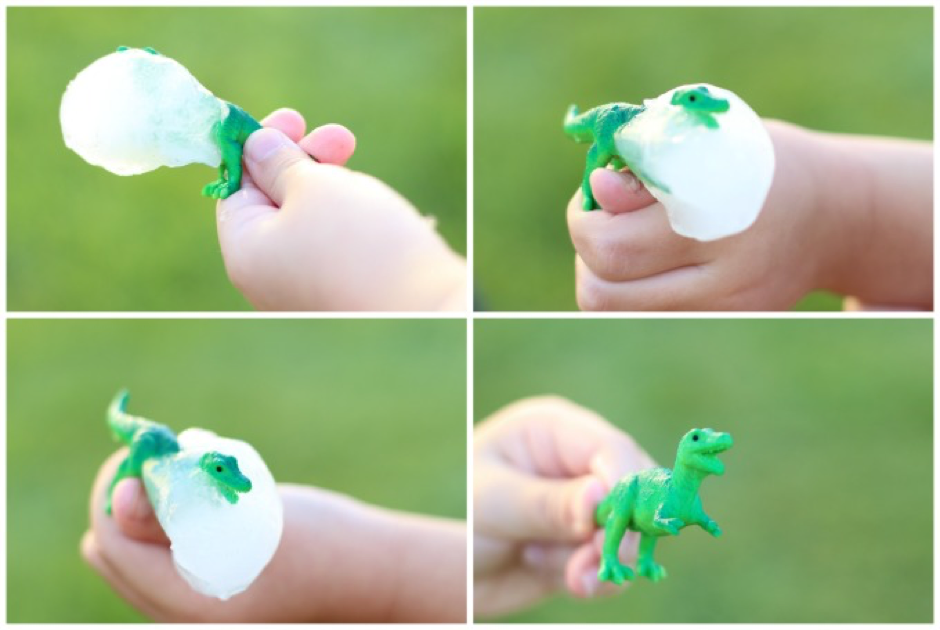 2. Dino Surprise Soap
This excavating activity involves bath time! We created dinosaur eggs out of Ivory soap with a mini dinosaur surprise inside!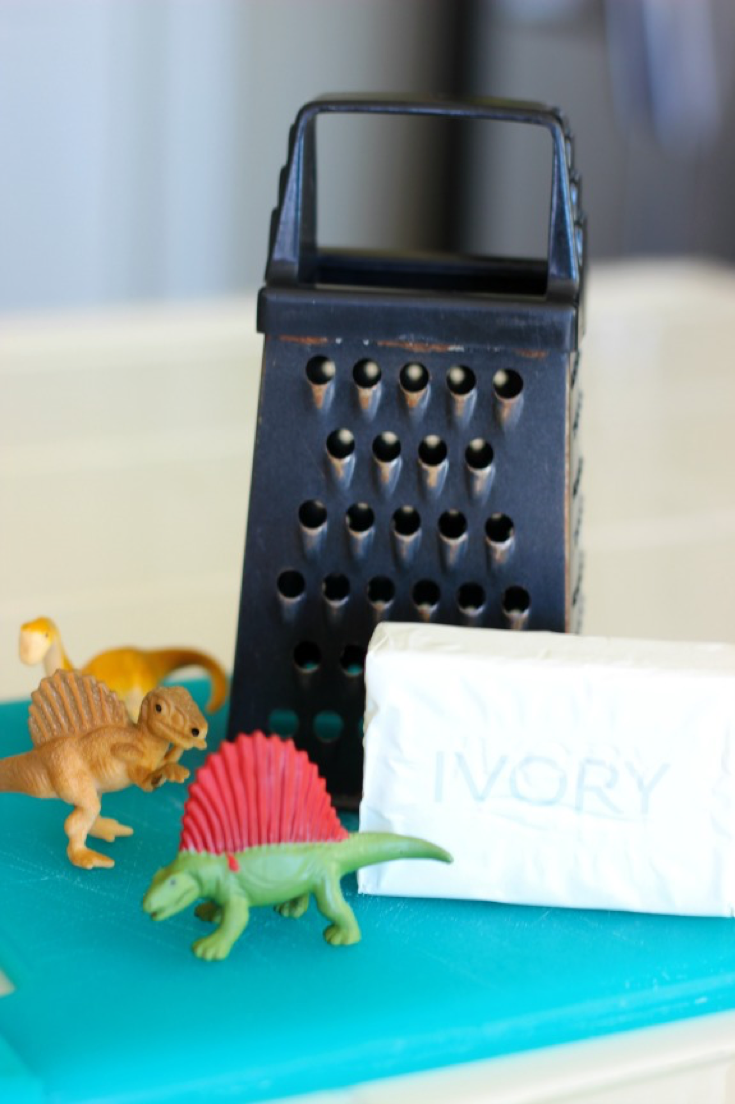 Supplies:
Ivory soap (1 bar for each dinosaur egg)
mini Dinosaurs
water
grater
Grate one bar of Ivory soap into fine shreds.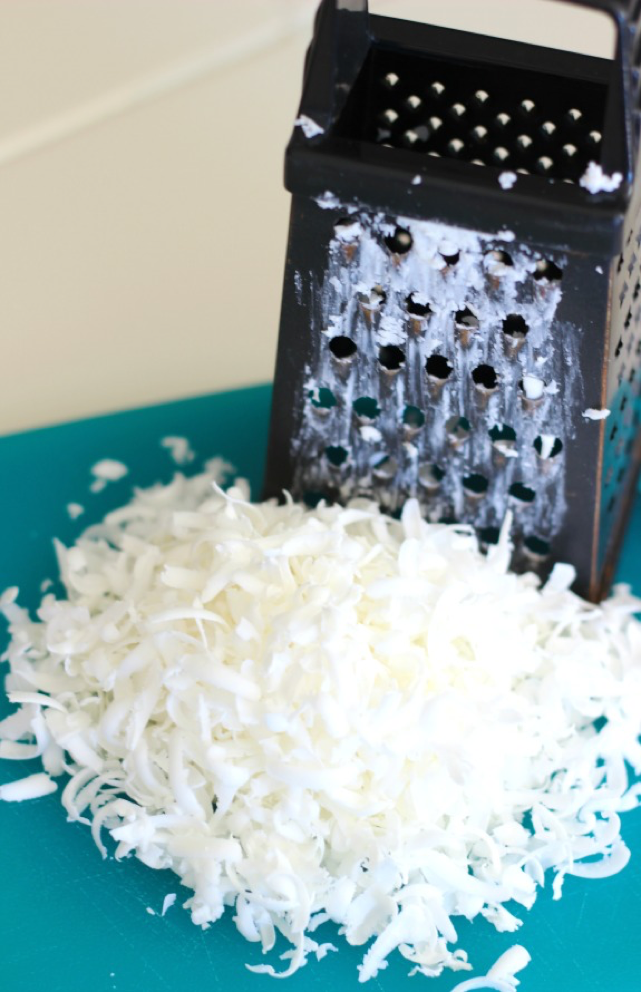 Step 1: Press a small handful of soap into your hand. Place a mini dinosaur on top and use the remaining soap shreds to pack around dinosaur and form into an egg shape. Use a tiny bit of water (a spray bottle works great) to smooth out and help pack soap.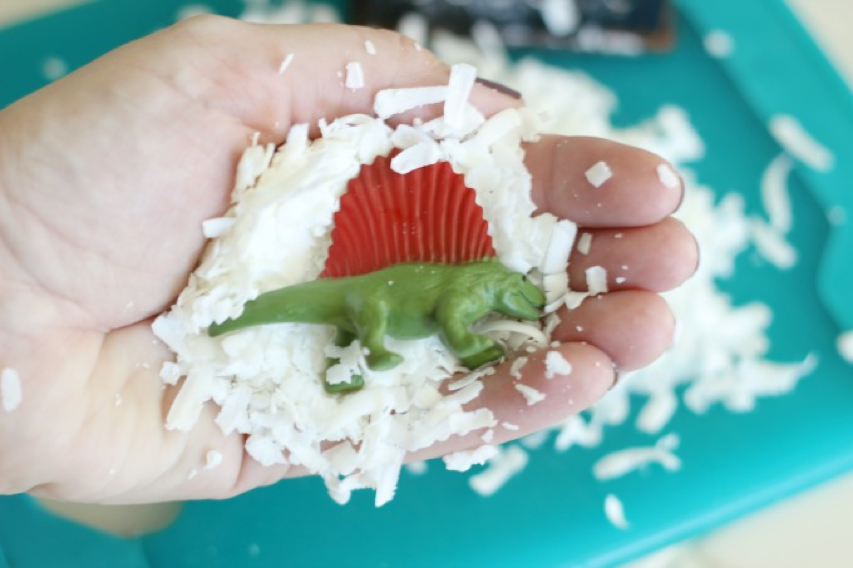 Step 2: Let dry and enjoy!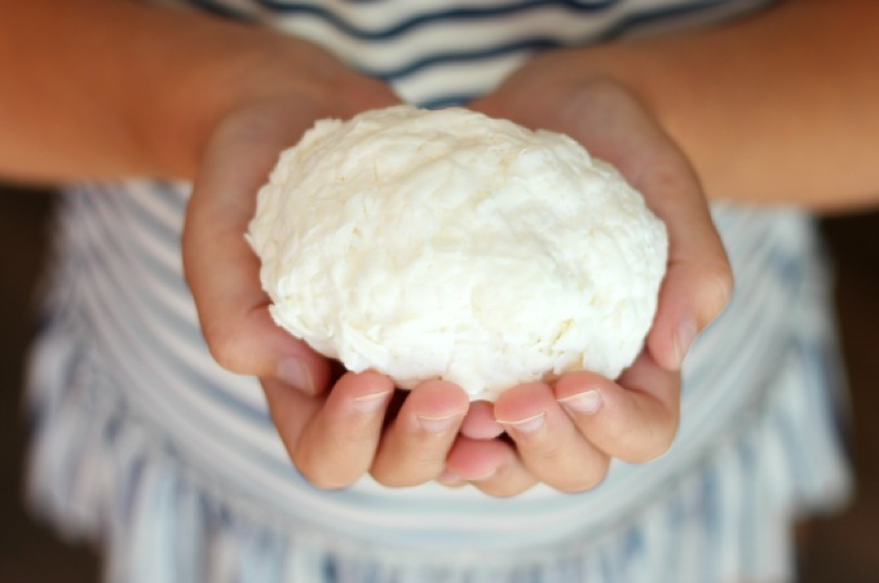 As the kids wash themselves during bath time, the tiny dinosaur inside will gradually emerge!
SHARE THIS: