The Chinese Dragon Boat Festival is a holiday celebrated in China on the 5th day of the 5th month in the Chinese Lunar Calendar! This year it falls on May 30th.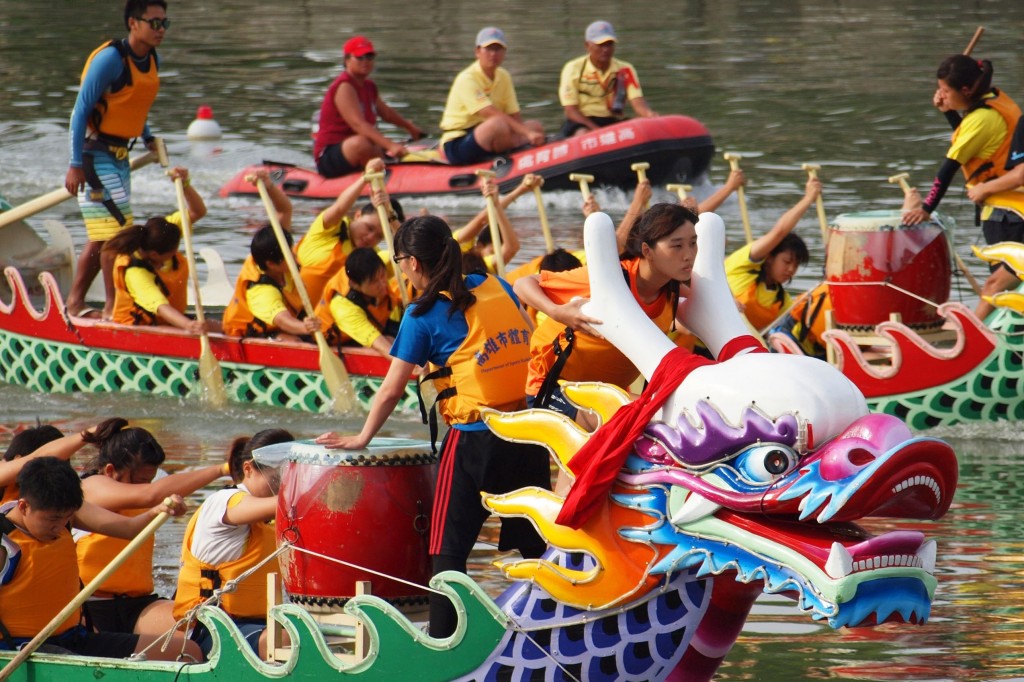 The Dragon Boat Festival is celebrated to commemorate Qu Yuan, the great ideologist, diplomat and reformer in ancient China. His influence has left its mark on many generations in China and beyond.
The festival is celebrated by boat races in the shape of dragons. Competing teams row their boats forward to a drumbeat, racing to reach the finish.
This year you can participate too! Get the kids together to make their own dragon boats out of paper, as you learn more about this traditional holiday that has been celebrated over 2,000 years.
Supplies:
Sheet of sturdy cardstock (12×12)
Dragon head printable
6 straws
Scrap paper for paddles
Tape
Markers or crayons
Glue stick
Hole punch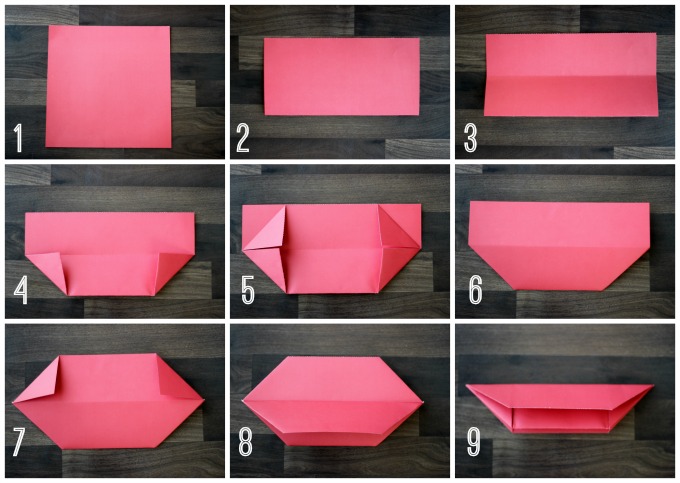 Instructions:
Step 1: Grab your 12×12 square of cardstock.
Step 2. Fold the cardstock in half so that fold is on the bottom.
Step 3. Fold it in half again, then open back up to form a crease in the middle.
Step 4. Fold the bottom corners in.
Step 5. Fold the first layer of top corners in.
Step 6. Turn it over.
Step 7. Fold the top corners down.
Step 8. Fold the flap down.
Step 9. Turn it over and fold the other flap down. Secure flaps with glue stick.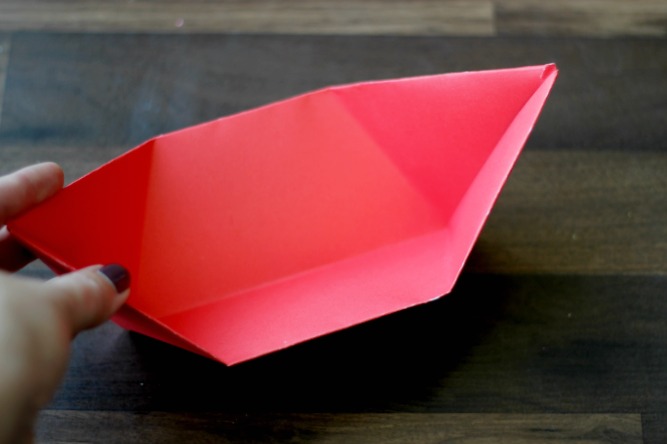 Now you have a finished boat that you can decorate!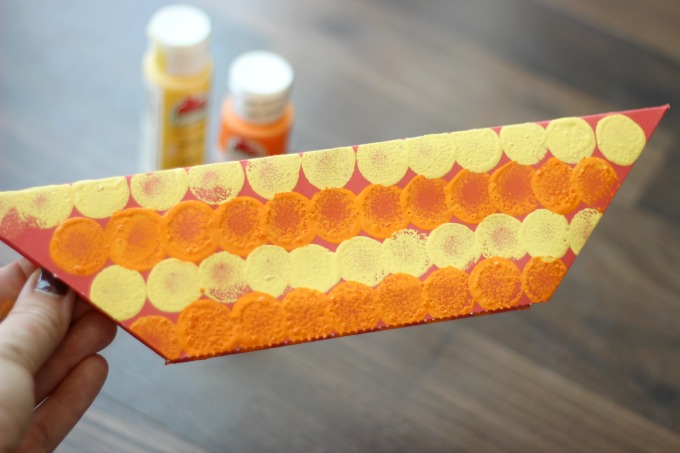 The boats typically are decorated to look like dragon scales. This can be done with any art medium you would like such as crayons, markers or paint. I used a round stencil brush and craft paint.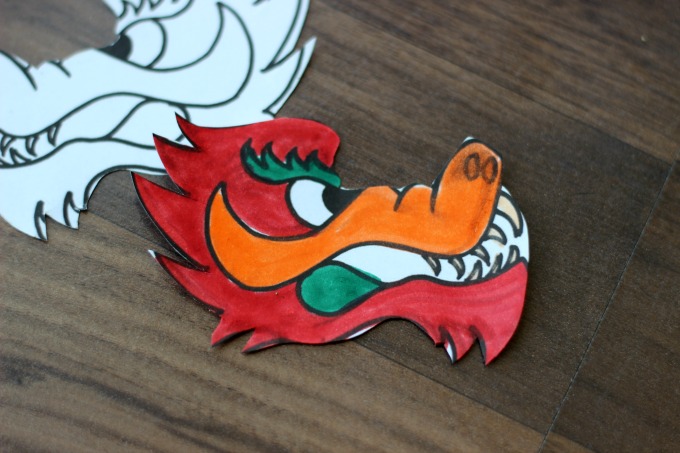 Cut out two dragon heads (you can find a free printable dragon head here) and color them exactly the same. They will be mirror images of each other on the boat. Glue them to the tip of both sides of the boat.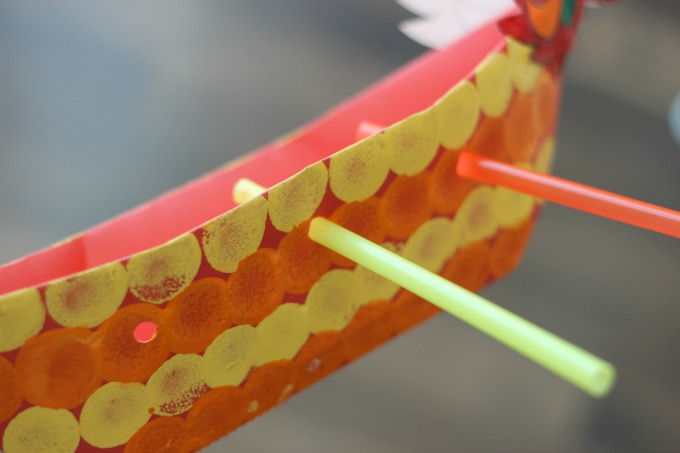 Using a hole punch, punch 3 holes into each side of the boat. Insert straws into the holes. I trimmed mine down to fit.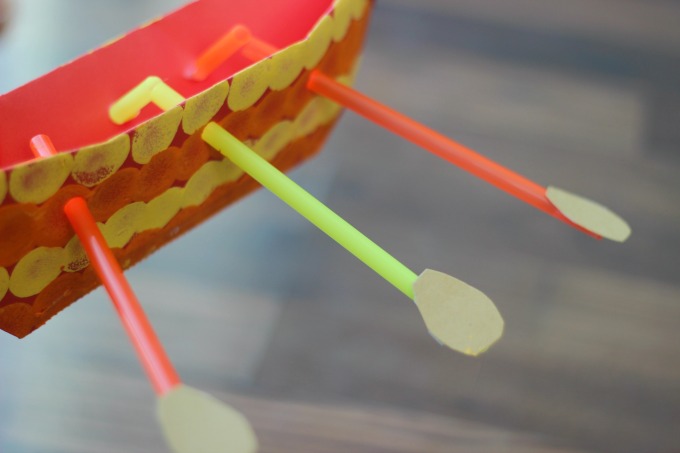 Cut out paddles out of scrap paper and tape these to the straws.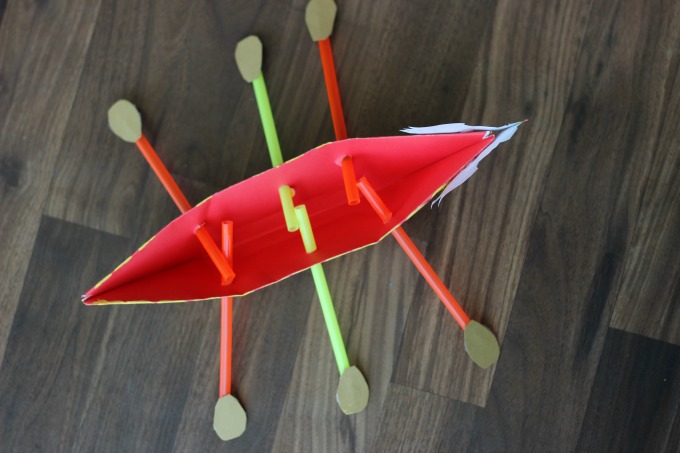 Once all of the oars/paddles have been added, your boat will now stand on it's own!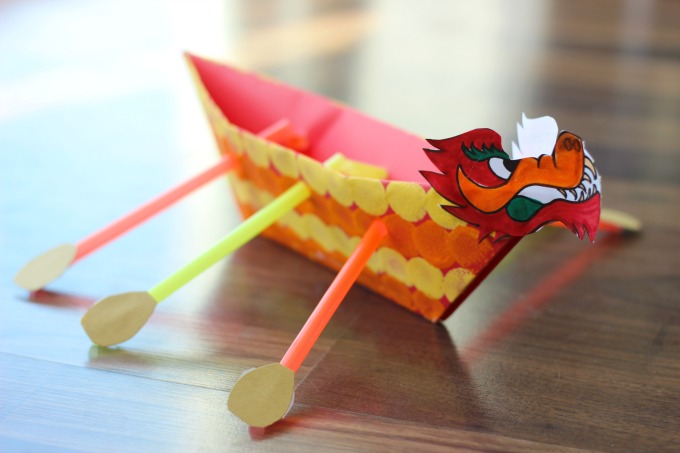 About the Contributor
Brandy is a California girl married to an Alaskan boy. They've lived all over the country, moving where the Coast Guard sends them, and are parents to 4 children. Brandy has been surrounded by creative influences her entire life. Her biggest mentors being her mother and grandmother. When she grew up and started to have a family of her own, her desire to create blossomed as she turned each new house into a home. Her blog, gluesticksblog.com, is a collection of some of her favorite kids activities, projects, recipes and craft tutorials.
Explore the world one country at a time with our fun and educational geography subscription for kids. Each package features a souvenir, stickers, pen-to-paper activities, recipes, a letter from our characters Sam and Sofia, and more!