During Chinese New Year, children all across Asia are given pocket money nestled in bright red envelopes. It's a Lunar New Year tradition for adults to give red pocket money to children. Red is a Chinese symbol for happiness and coins are a symbol of prosperity.
Use the directions below to teach your little ones how to make your own "red envelopes." Then, if you have some money to spare, give them each some coins! (Traditionally, money amounts should end in an even digit and should no't include the number four. Try 22, 66, or 88 cents!)
Decorate your red envelope any way you choose, but we'd love to recommend a rooster, since 2017 is the year of the Fire Rooster!
Supplies
Red construction paper
Scissors
Envelope template (click here to print)
Gold pen or stickers for decoration
Coins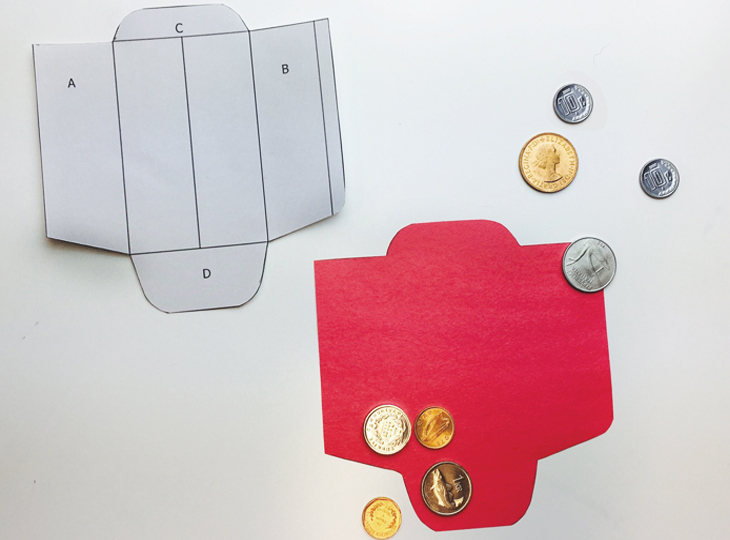 Instructions
Cut out the envelope template and place it on top of the red construction paper, tracing the outline of the template onto the red paper.
Fold in both sides and use the glue stick to seal shut.
Fold up the bottom and use the glue stick to seal shut.
Fold over the top and make a crease, but leave it open to put coins inside.
Decorate the front of your envelope with the gold pen.