Valentine's Day around the Globe!
In preparation of Valentine's Day, we pulled out our world map with curiosity about what happens in other countries on February 14. It turns out that some countries have their own holidays celebrating love in addition to Valentine's Day. Here, at Little Passports, we were particularly charmed by a love story from China, a recipe from South Africa and a fun poem activity.
Chinese Legend of Starry love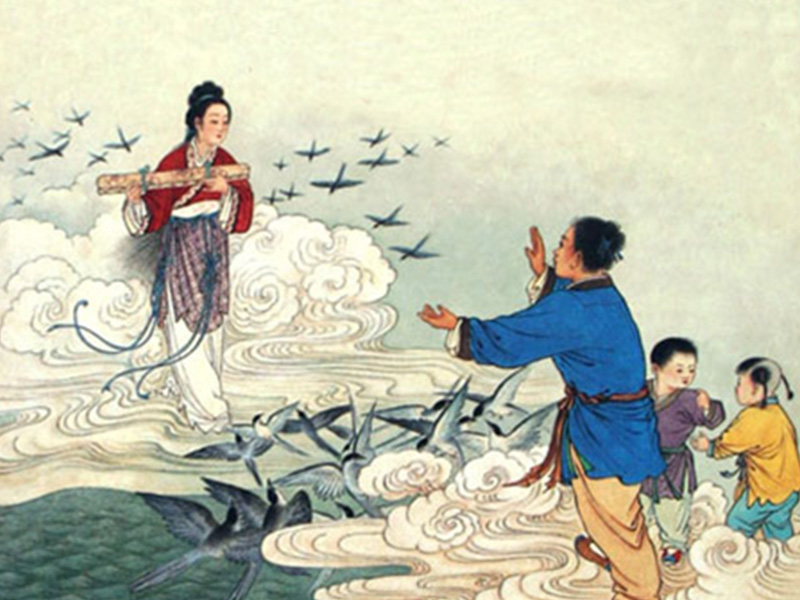 Instead of February the Chinese love holiday falls on August 13th. It is called Qi Qiao Jie, which means "The Seventh Eve" because it marks the 7th day of the 7th lunar month in the Chinese calendar.
Legend has it that long time ago the 7th daughter of the Goddess in Heaven visited Earth with her six sisters. She was known as the Weaving Maid. While on Earth, the Weaving Maid fell in love with and married an orphaned boy, named the Cowherd. After a few years, the Goddess missed her 7th daughter and forced her back to heaven. The Cowherd chased after his wife, but they were forever separated on two different stars in the sky. The 7th daughter is on Vega (also known as the Weaving Maid Star) and the Cowherd is on Altair (also known as the Cowherd Star).
The lovers are allowed to reunite on just one day of the year-the 7th day of the 7th lunar month in the Chinese calendar. Every other day of the year they are separated on their own stars. But how brightly these stars shine!
Today, some boys and girls in China celebrate this legend of love. Girls can display their domestic skills in honor of the Weaving Maid, hoping for a good husband like the Cowherd!
South African Recipe
Just like in China, most people in Africa do not celebrate Valentine's Day on February 14. But with all the chocolate and flowers coming from the hot continent, Africa does play a huge part in American celebrations. Africa produces around 70% of all cocoa beans, and Kenya grows millions of flowers for export. Want to make something sweet for your Valentine this year? Here's a recipe for South African chocolate crunchies.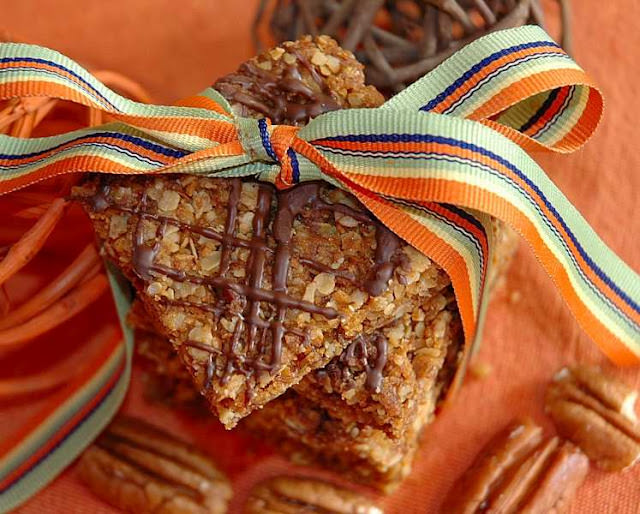 Ingredients for Crunchies
1 cup flour
1 cup oats
1 cup coconut
1/2 cup sugar
2 tbsp cocoa
1/2 cup butter
1/2 cup margarine
2 tbsp syrup
1 tsp baking soda
Ingredients for Icing
1 cup icing sugar
1 tsp vanilla
2 tsp milk
Directions:
1. Preheat oven to 350 F.
2. Mix all the dry ingredients for the crunchies, except for the baking soda.
3. Melt the butter and syrup together. Mix in the baking soda.
4. Combine the dry and wet ingredients, mix well.
5. Press into a medium sized greased baking pan, about 10 by 8 inches. Use the back of a spoon to press the mixture together and smooth the top.
6. Bake for 20 minutes at 350 F.
7. In a bowl, mix together the icing ingredients.
8. Put in the microwave for 1-2 minutes, until the mixture is smooth.
9. Pour the hot icing over the hot crunchies to cover their entire surface. 10. Cut into squares when cool.
How do I Love Thee?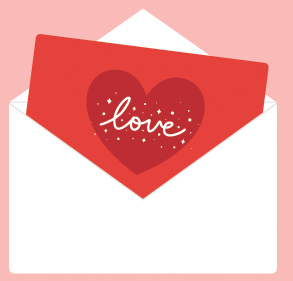 Have you ever read the poem "How Do I Love Thee?" by Elizabeth Barrett Browning? It is one of our favorites. Browning may have been one of the first to ask this question in her poem, "How do I love thee? Let me count the ways." She wrote this poem sometime in the 1800s with words such as "I love thee to the depth and breadth and height my soul can reach".  So beautiful!
On this Valentine's Day, take a moment to write down how you love the people in your life. Tell your son or daughter that you love them more than the sunrise. You never know what kind of a creative response you may get back! One of the kids we know recently told his mother he loved her more than all the bubbles in his bathtub!
Want more Valentine's Day Inspiration? See below! 
Get the Little Passports Valentine's Day Printable!
SHARE THIS: