Yellow Split Pea Dahl Recipe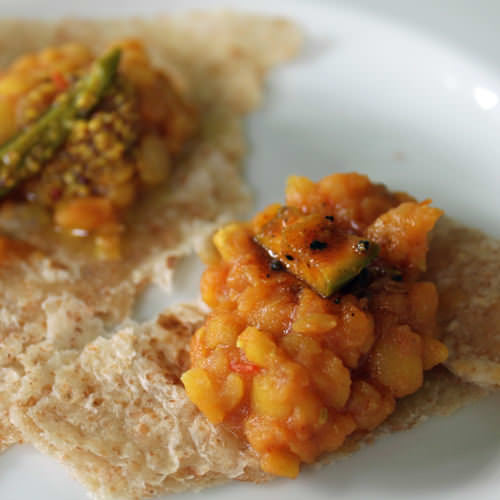 Our friends over at A Little Yumminess have shared yet another family recipe with us. Bring a taste of India to your table with this great dish!
Dahl is often made with lentils, but yellow split peas bring a little something special. Feel free to add more or less chili powder, depending on how adventurous the family is feeling.
Ingredients
1 cup yellow split peas
4 cups water
1 tomato (chopped)
1 tsp fennel powder
½ tsp coriander powder
1/4 tsp tumeric powder
¼ tsp chilli powder (add to taste or omit)
1-2 tbsp ghee, olive oil, canola oil or a mixture (100% ghee is the best)
1 tbsp cumin seeds
1 medium onion or 3 shallots (chopped)
Salt to taste
Instructions
Bring the first 7 ingredients to a boil in a saucepan.
Cover the pan and simmer for 45-50 minutes, until yellow split peas are soft.
Mash about 1/3 of the yellow split peas using the back of a big spoon. Season to taste.
Heat 2 tbsp oil in a heavy-bottomed skillet and add diced onion and salt to taste.
Fry onions until light brown (for about 7-9 minutes).
Add the cumin seeds and fry for another minute or so.
Add cumin and onion mixture to dahl and simmer for 5 minutes.
Serve with naan or other flat bread.
SHARE THIS: