Explore South Carolina, the Palmetto State
Hi,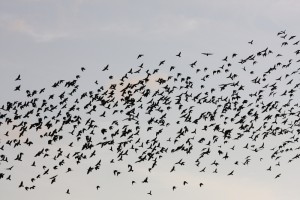 We hope you enjoyed our trip to South Carolina. Sam loved exploring the Hunley Submarine, and I had fun sampling different kinds of tea at the Charleston tea plantation. Charleston and Myrtle Beach are probably the most visited cities in South Carolina, but there's much more to see in the Palmetto State.
We decided to visit Lake Murray, a huge reservoir near Columbia with almost 500 miles of shoreline. It's not just a popular spot for campers and beach-goers, but birds too! Each summer, thousands of birds blanket Bomb Island in the middle of the lake. Thousands of visitors rent boats at the lake to watch birds fly in giant clouds.
"This is really cool!" said Sam. "What are these birds called?"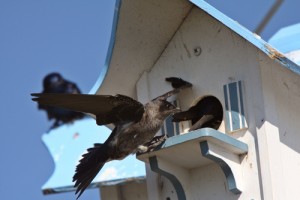 Local residents told us that the birds are called purple martins. They are members of the swallow family. Bomb Island is their official sanctuary, which means that no one is allowed on the island in summer when the martins roost (rest or sleep). The martins only stay on the lake for two summer months before migrating to South America for the winter.
The purple martins are welcome guests on Lake Murray. Because the birds feed on flying insects, they help clear the area of mosquitos. We saw cool multi-storied birdhouses everywhere!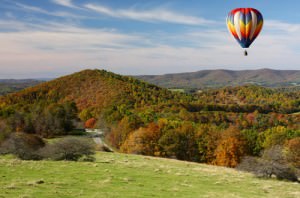 After this fantastic discovery, we explored more of South Carolina's beautiful Upstate region. Following the 115-mile Cherokee Foothills Scenic Highway, we saw the state's many peach gardens, cute villages and amazing parks. This highway is considered one of the best scenic drives in America.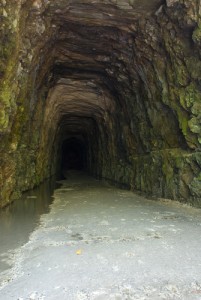 Then, we heard about an abandoned mountain tunnel near the city of Walhalla. What a cool place! About 1,600 feet long, the Stumphouse Tunnel was made in the 1850s to connect South Carolina and Ohio by railroad. The Civil War, however, brought the construction to a halt. The tunnel was never finished.
It was chilly, dark and wet in the tunnel. "Brrrr!" Sam shouted. His voice made echoes in the dark. I learned that the tunnel was once used to grow smelly blue cheese because of its damp conditions.
We had so much fun visiting the lake and the tunnel, but South Carolina has even more neat attractions. Continue exploring the state through our Favorites and Photos. Then, check out the Activity section for a yummy recipe for Charleston red rice!
Your friends,
Sofia and Sam
---
Sam's Favorites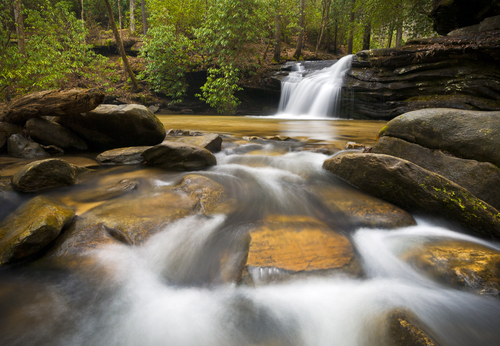 Waterfall: Carrick Creek Falls
Table Rock State Park in Upstate South Carolina has many small waterfalls. My favorite is a 15-foot waterfall called Carrick Creek Falls.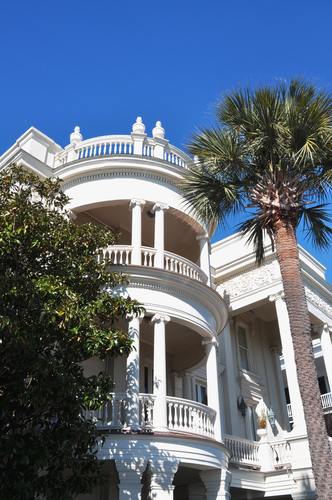 Charleston House: East Battery
The historic houses along Charleston's Battery area are so impressive! They overlook the harbor, and you can see Fort Sumter in the distance.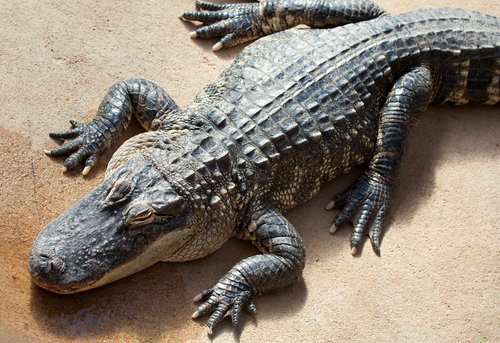 Animal: Alligator
On a tour of a wildlife refuge along the Savannah River, we saw many alligators. Some were as long as 13 feet!
Sofia's Favorites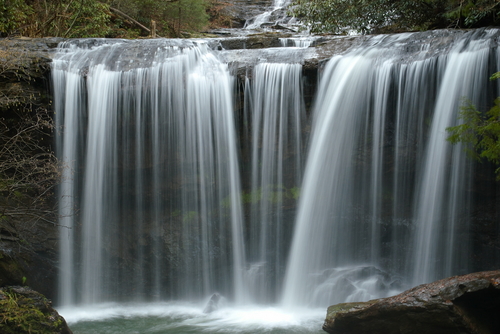 Waterfall: Brasstown Falls
In Sumter National Forest, we had a picnic by Brasstown Falls. Made of 3 dramatic drops, this 120-foot waterfall includes a calm swimming hole.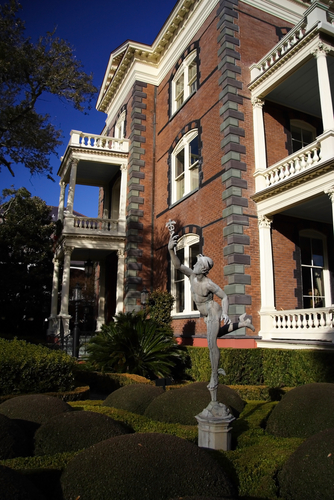 Charleston House: Calhoun Mansion
Calhoun Mansion is the largest single-family home in Charleston. It has 35 rooms, a grand ballroom, 35 fireplaces and Japanese gardens.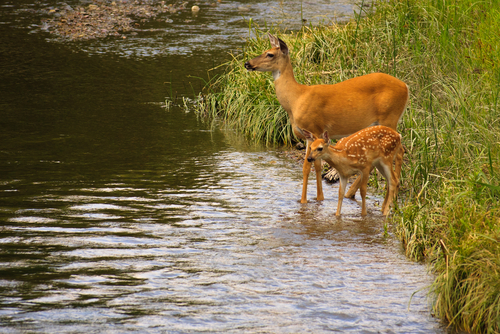 Animal: White-Tailed Deer
We caught a glimpse of a white-tailed deer near the Savannah River. There are more than 700,000 deer in South Carolina.
---
Recipe: Charleston Red Rice
Charleston Red Rice is a classic Southern food that has been around for centuries. The red color of the rice comes from the juice of tomatoes and bell peppers. The use of long-grain rice is important – it absorbs the bacon flavor and doesn't stick or clump like other rice might. If it's available in your supermarket, use Carolina Gold rice for this recipe. It's considered the grandfather of all long-grain rice. Carolina Gold rice plantations helped South Carolina prosper for two centuries before the Civil War.
Have fun preparing this dish for your family!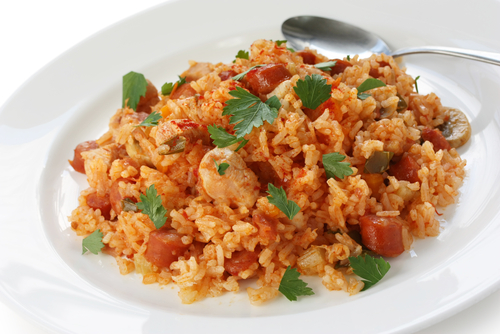 Ingredients
2 cups long-grain white rice
4 slices of bacon
1 onion, chopped
1 bell pepper, chopped
2 garlic cloves, crushed and minced
3 cups chicken stock or water
1 cup thick, red tomato puree or crushed tomatoes
2 tsp salt
Instructions
Heat the oven to 325 F. Grease a 2-qt baking dish.
Bring the stock to a boil in a saucepan. Add the rice and let it simmer under a lid for 20-25 minutes until the liquid has absorbed.
Cook the bacon in a deep skillet for 10 minutes or until evenly browned.
Remove the bacon to a paper towel. Crumble it when it cools.
Drain most of the fat from the skillet, leaving about 1 tbsp. Add the onion and cook for 5 minutes until translucent.
Add the crumbled bacon, bell peppers, garlic, tomato puree and salt. Simmer for 10 minutes, stirring occasionally.
Transfer the rice to a baking dish. Mix in the tomato-bacon mixture.
Cover the dish and bake in the oven for 45 minutes.
Notes
- For a meatier flavor, add a pound of beef sausage at the same time as the bacon.
- For a vegetarian meal, skip the bacon and cook the vegetables in vegetable oil.
---
SHARE THIS: