Explore Nevada, the Silver State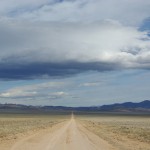 We headed to the state of Nevada in shorts and T-shirts! It's a hot state made mostly of desert! The city of Las Vegas was great to visit. It was bright with big signs, people in fancy costumes and delicious food. We also had a great time walking through Nevada's parks.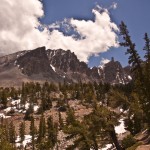 One park we went to was the Great Basin National Park, which was home to American Indians thousands of years ago. Because it's such a beautiful and famous park, Sam and I thought we would see a lot of others walking around and exploring, but Great Basin National Park is so huge that we felt like we were the only the ones around for miles!
From the desert valleys to the mountains in the distance, this park was not like the green forest parks we've visited in other states. One fact that makes this park really special is that it has a unique habitat. A wide range of different birds live here. It's called an "Important Bird Area" by the Audobon Society.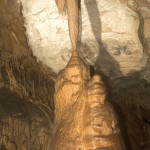 Sam and I came ready to spot as many of these birds as we could! With pad and paper in hand, we decided to see which one of us could find more in 30 minutes. In each part of the Great Basin, different birds can be found. We began our challenge by the Lehman Caves, which are dark and made of marble. Many people take guided tours through the caves by candlelight.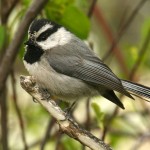 The first bird I saw was the Mountain Chickadee! It's a little bird, black and white, that almost looks like a raccoon. Next, Sam saw the Broad-tailed Hummingbird. This pretty hummingbird has a pink neck, green wings and a long beak! For a minute neither of us could stop looking at this bird, but then Sam found another one. This time it was another member of the Hummingbird family! This one had more of a purplish neck and brown wings. At this point, I thought Sam was going to win the competition, but then I saw a very bright blue bird fly by. This one was a special find because it's actually the Nevada state bird, called the Mountain Bluebird.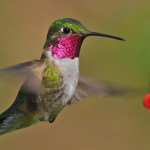 Sam and I were so excited to see all these birds, we forgot about the contest and decided to look for more of them together.
The next day, we were planning to explore more cities and leave the Nevada wilderness behind, so we stayed all day at the park walking through the Great Basin.
We had a wonderful trip! Learn more about Nevada by scrolling down to check out our Favorites, Photos and Activity sections.
Your friends,
Sam and Sofia
---
Sam's Favorites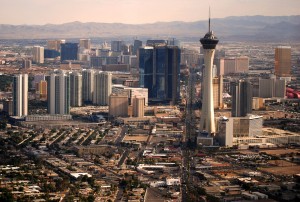 City: Las Vegas
Las Vegas has so many neon signs and buildings! While walking around the city, I saw a lot of people dressed as famous celebrities. It was so much fun to see all of the costumes. One of my favorites was the Elvis costume we saw – he was a singer who performed in Vegas for the first time in 1956.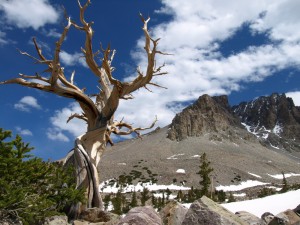 Park: Great Basin National Park
In between exploring the busy cities of Nevada, it was nice to spend time in this beautiful park. Walking on the trails, it was amazing to see the view of mountains so far in the distance.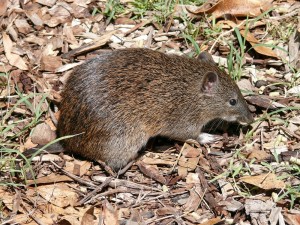 Animal: Kangaroo Rat
The kangaroo rat looks just like a rat, but walks like a kangaroo! I had never seen this animal before visiting the desert land of Nevada.
Sofia's Favorites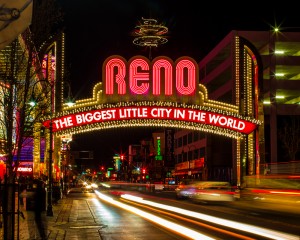 City: Reno
Reno is Nevada's second most populated city in Nevada, despite its small size of 69.3 square miles. This is how Reno got the nickname "The Biggest Little City in the World." What I love most about this city is it's location, right at the base of the Sierra Nevada.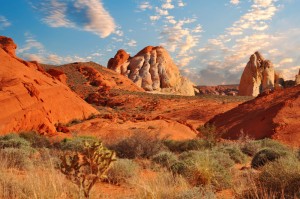 Park: Valley of Fire State Park
I had so much fun at Valley of Fire State Park, which is the oldest and largest national park in all of Nevada! The rock formations in the park look like they're on fire when the sunlight shines on them.
Animal: Bighorn Sheep
The bighorn sheep became the Nevada state animal in 1973. Their special hooves help them walk over the rocky terrain and mountains of the desert. They also use their big horns as tools to break open cactus to eat.
---
Paper Mache Sierra Nevada Craft
Nevada has more mountain ranges than any other US state. Nevada was even named after one of these mountain ranges, the Sierra Nevada, which was named by Spanish explorers and means "snow-covered mountain range." These mountains can be seen from many of Nevada's state parks and extend all the way from California to Nevada. To remember our time in Nevada, we decided to make 3D mountains that we can take home with us.
Paper Mache Sierra Nevada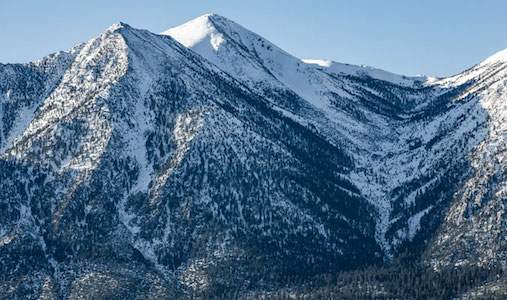 Ingredients
1 tbsp flour
1 cup water
Aluminum foil
Cardboard for the base
Glue
Masking tape
Newspaper strips (amount depends on size of your creation)
Acrylic paint
Instructions
Mix the flour and water together in a bowl and stir until smooth. Add enough flour so that the paste is about as thick as pudding.
Use the aluminum foil to create the basic mountain shape you desire.
Glue this shape to the piece of cardboard. This will be your base.
Cover the aluminum foil with masking tape, so the strips of newspaper will have a better surface to stick to.
Dip a newspaper strip into the paste so it is completely covered. Use your fingers to wipe off any extra paste. The strip should be completely moist without dripping any extra paste.
Place the strip over your base and repeat until the base is entirely covered. Apply the strips in many different directions, making sure they overlap with one another.
Continue layering strips until you've created the mountain shape you desire.
Let your sculpture dry. To encourage drying, you can put your sculpture in a warm oven or by a radiator.
Once dry, it is time to paint your mountain however you like.
Enjoy the scenic view of the Sierra Nevada, and remember there?s no wrong way for your mountain to look, since this is one mountain range that has many differently shaped peaks!
https://www.littlepassports.com/blog/state/nevada/
---
SHARE THIS: