Explore Idaho, the Gem State
Hi friend,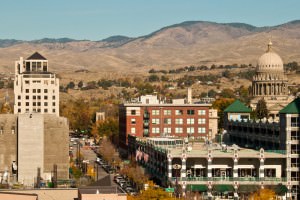 In Idaho, we tried to stay outdoors as much as possible! There was so much to do, from skiing to inner tubing, so we made sure to fit in as many activities as possible. Traveling through Idaho, we were surrounded by parks, trails, mountains and valleys. We learned about places like the Nez Perce National Historic Park, which is made up of three natural areas called ecoregions. Flip back through your journal to explore the park.
We also traveled to Boise, which is Idaho's state capital. The city has a lot of famous attractions, like St. John's Cathedral, the Boise Train Depot, and the Boise National Forest, which is full of hiking trails! We decided to try out the 4.5-mile Burnt Log Trail.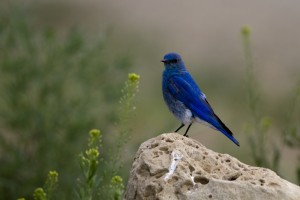 Tall trees, green grass and wildlife surrounded us as we made our way along the trail. At one point Sofia even saw a black bear in the distance! We also saw mule deer and looked for Idaho's state bird, the mountain bluebird, but we were not able to spot it. The hike was really fun, but long. Luckily, we brought along some trail mix made with huckleberry, Idaho's state fruit, to keep us from getting hungry. You can learn how to make the trail mix below!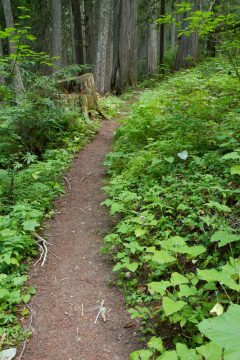 Before we knew it, the sky was turning shades of orange and purple. We had been hiking all day. That's when we looked around and realized we were lost! Just as we reached for our map, we noticed a boy about our age holding binoculars. He was walking towards us.
"Hey, I'm Bobby," he said. "Are you guys enjoying the trail?"
"We were having a great time," I said. "But it's getting late, and we're turned around." I told him about all the trail's twists and turns and how we got distracted looking at all the amazing wildlife.
Well, now that you've made it past the logged area, just go through the metal tunnel ahead, and then you'll reach a forest service road, and that's the end of the trail," Bobby explained. "Why don't you follow me? My family's staying in a cabin nearby."  Sofia and I were very happy to hear this. We thanked Bobby after we made it out of the trail. He said it was no problem and asked if we wanted to come over for dinner.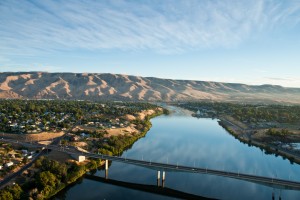 Bobby's mom picked us up, and when we all arrived at the cabin, Bobby said we should eat a meal made from the state's most famous vegetable, the potato! It was hard to choose which dish to have, so we ended up deciding to eat both potato wedges and mashed potatoes. The meal was delicious!
When we left Bobby's house, we thanked his family for dinner and went to sleep so we could go fly-fishing the next day at Snake River.
Keep exploring this beautiful state by scrolling to the Favorites and Activity sections.
Thanks for traveling with us and see you next time,
Sam and Sofia
---
Sam's Favorites

Lake: Lake Pend Oreille
Lake Pend Oreille, which formed during the Ice Age, is one of the largest lakes in the entire state of Idaho. It's also one of the deepest inland lakes of North America!
 
Food: Potato Salad
The potato is the state vegetable of Idaho. It's used in a lot of dishes. I think the best potato dish of all is potato salad! I always eat it at picnics and barbecues.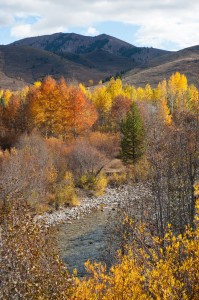 City: Sun Valley
I had such a great time in Sun Valley, which is a resort city in Central Idaho. There are so many fun activities to do here like skiing, hiking, ice skating, trail riding and cycling.
Sofia's Favorites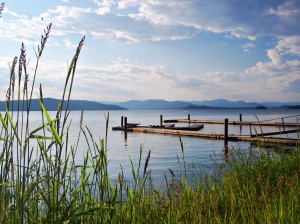 Lake: Priest Lake
This was the perfect place to visit after exploring the busy city of Boise. The view of the calm water was beautiful and peaceful. People come to Priest Lake to fish, boat and hike.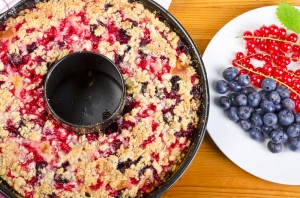 Food: Huckleberry Pie
Huckleberry, the state fruit, is a small, tart berry. It's sometimes blue and sometimes bright red and purple. I love the mix of sweet and tart in a pie!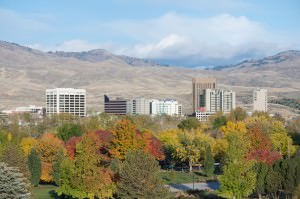 City: Boise
The capital of Idaho had so much for us to explore like historical buildings and pretty scenery. I loved walking through the Boise Art Museum and visiting places like the Boise Train Depot.
---
Recipe: Trail Mix and Hiking Guide
Many people come to Idaho to explore its exciting hiking trails. Get inspired by the Gem State and take a hike in your hometown! Sam and Sofia have come up with some fun instructions and sightseeing guidelines that you can use during your own hiking adventure.
It's important to drink water and have snacks during a hike. Follow the Idaho trail mix recipe below to make a snack that you can take on your journey. The recipe uses ingredients that are special to the state of Idaho and will help you keep up your energy.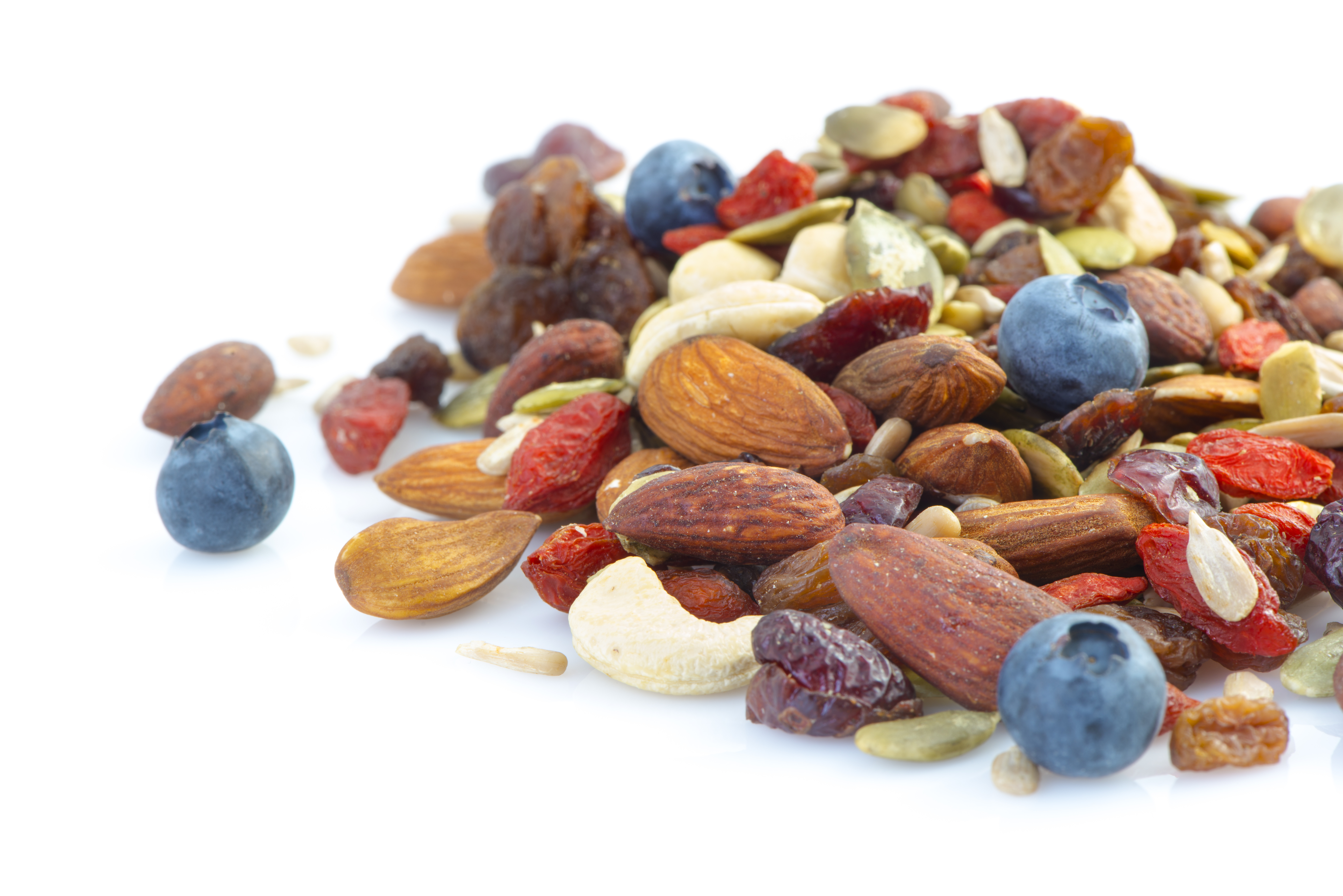 Ingredients
1 cup huckleberries*
2 cups dry roasted almonds [See allergy warning below]
3 McIntosh apples**
1 cup tart cherries***
1 cup peanuts [See allergy warning below]
½ cup semi sweet chocolate chips
Instructions
Mix ingredients in a bowl.
Separate the mix into 6 servings.
Store in sealable plastic bags.
Notes
*Huckleberries are the state fruit of Idaho. Huckleberries can be found at your local farmers market or special produce store.
**Apple trees are one of the few kinds of fruit trees that grow in all regions of Idaho. McIntosh apples, specifically, do very well in Idaho's climate.
***Tart cherries are another fruit that thrive in all regions of the state.
[If you or anyone in your party is allergic to nuts, please take the necessary precautions.]
---
Hiking Instructions and Guidelines:
What you will need:
2 liters of water
Trail mix
Pad of paper
Pencil
Hiking partner
What you will do:
Travel with a partner.
Make sure to stay hydrated!
With your pad and paper, draw the different color birds you see.
What other wildlife can you find? Write down as many animals as you can.
What types of trees are along your trail? Are there big ones or small ones? Do they have a lot of leaves? Take a moment to relax, appreciate the outdoors, and draw whichever tree you find most interesting or beautiful.
Are there streams along your trail? Are there any fish? How many can you count?
Enjoy some of the trail mix you made and take your time exploring all that nature has to offer.
Write about your favorite part of the hike and anything special you saw or did during the hike.
Share your drawings and writing with your hiking partner.
Hope you have a wonderful time, and make sure to choose a sunny day for this activity!
SHARE THIS: