Christmas Traditions in Ireland
While there are many Christmas traditions in Ireland such as caroling, midnight mass, family dinners, Wren Day and more, we would like to highlight one important old tradition and a fun new one.
---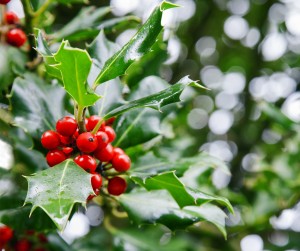 Hanging Holly
In Ireland, Christmas is kicked off with people decorating their homes in early December.  Along with the Christmas tree, you will still find two of the most traditional forms of decoration – hung holly and a candle to light each window.  Holly was one of the few plants that could flourish in the Irish winter and thus was used as decoration as far back as people can remember.  Still used as decoration around the world today, many believe the association of Holly with Christmas began in Ireland.
Many Irish insist all of the decorations must come down by January 6th. Not before. Not after. It is considered bad luck – and who wants to mess with the luck of the Irish!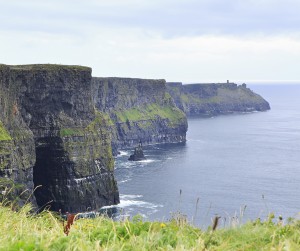 A Christmas Morning Ocean Dip
Mixing old traditions with new, many Irish jump into the sea on Christmas morning.  Besides being wild fun, it is often done in honor of a charity. Be warned: it is only for those who can brave the cold, and these waters can be freezing!
Want to know more about Christmas in Ireland? Check out our Ireland Pinterest board!
SHARE THIS: