5 Ways to Invite the World Into Your Home This School Year
Contributed by Jamie C. Martin
We asked our friend and author of, "Give Your Child the World: Raising Globally Minded Kids One Book at a Time" to share how she invites the world into her home during the school year. Check out what she had to say! 
My husband Steve and I had a small rented apartment, a tight budget and a few pieces of hand-me-down furniture in our newly married days. But when I walked by the framed print of the Eiffel Tower at Target, I knew I had to buy it. That $20 purchase, which stretched our funds to the max, represented something. It brought back memories of our own global adventures. It brought back the sense of smallness I felt while standing underneath the towering Parisian metal structure: an edifice that existed long before we did and would remain long after. Hanging the frame on our sparse, white walls, I exhaled. Much better. Eighteen years, three children and several houses later, I still pass it daily.
As a new school year approaches, however, it's easy to lose that global perspective in the busyness of day-to-day routines: backpacks to fill, lunches to make, activities to shuffle kids to. Some of that is to be expected this time of year (so no guilt allowed!), but we can still make learning about the world a natural part of our family life no matter what season it is.
Here are five ways to choose from:
1. Approach home décor with a global touch.
As you decorate your home, place maps and globes in prominent places—areas where you and your children can easily access and consult them. You can find maps that fill an entire wall or are small enough to lie flat on the kitchen counter. Choose whatever appeals to you and works best in the space you have available.
If you are a missionary or military family or simply have moved now and then, consider displaying something from each place you've lived. Before we had children, Steve and I moved six times in seven years of marriage. We bought a watercolor print of each place we had lived—England, Washington D.C., North Carolina. We put them in inexpensive frames and placed them in the hallway. You can do the same with spots where you've vacationed—or even places that you'd love to go someday. Invite your kids to fall deeper in love with the world by placing objects in your home that remind them of it each day.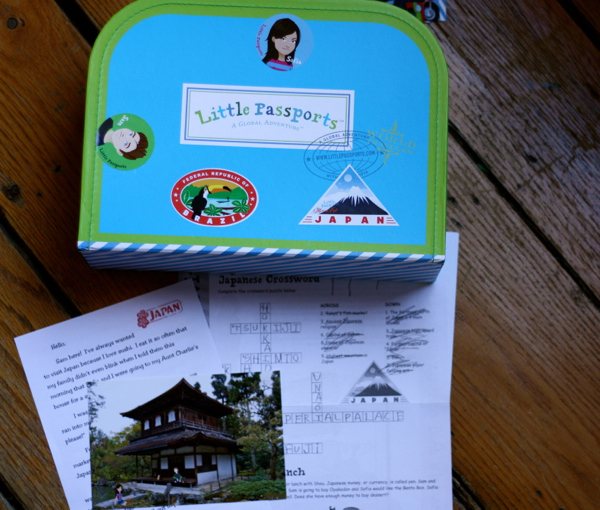 2. Explore a new country each month.
 Why not keep your global explorations going all year long through Little Passports? The first month we joined, a small suitcase arrived containing a passport, wall map, activity stickers, and other introductory information. Each subsequent month a packet of information arrives about another country—with a boarding pass, souvenirs, activity sheet, photos and a stamp/sticker to add to your "little passport."
You also get access to online games about the location. We've "traveled" to Brazil, Japan, France, Australia and several other destinations. The kids love it and I've learned as much as they have.
3. Introduce foods with an international flair.
My children love to eat (understatement!) and introducing their taste buds to ethnic foods at a young age has provided our family many foreign experiences right here at home. Most supermarkets have an international aisle these days, which makes it simple to try a new food at the beginning of each month or whenever you shop.
Start with sweet tastes if your kids are not yet adventurous eaters—make this an exciting experiment, not a battleground. Don't force the issue if no one shows interest, but set the example yourself. Do the same if you live in an area with ethnic restaurants. Instead of always dining at the same spots, branch out every once in a while to try something new—consider it a field trip for the whole family.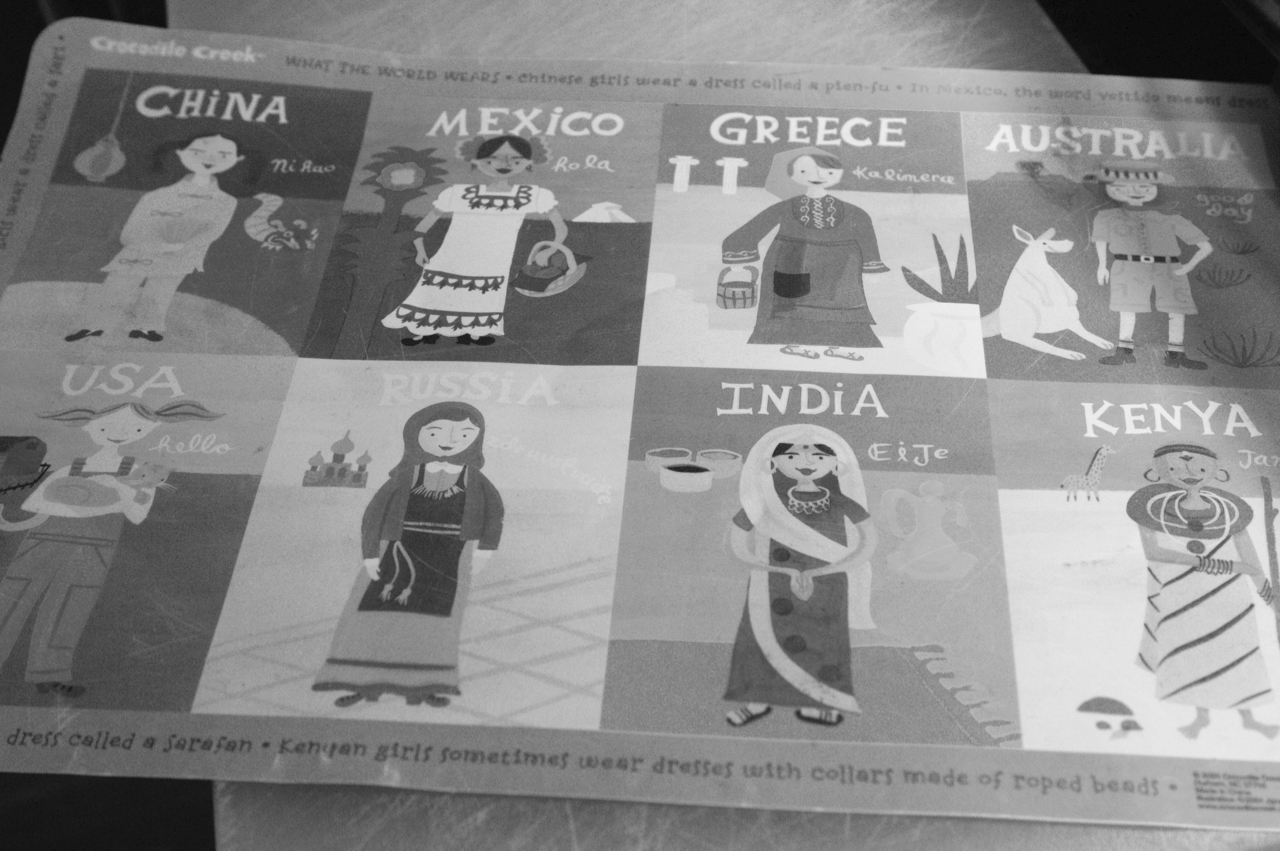 4. Now that you have those maps and globes—use them!
When your kids sample cuisine from another area of the world, take an extra minute, before or after the meal, to locate where your dinner originated. Do the same when a country arises in conversation—via a news report, a question your child asks, or a friend far away. This small step goes miles in acquainting our little ones with the world in their elementary years. When we're at the table, I will often grab our globe and point to the location we're discussing, then walk around to show it to each child.
Google Earth currently fascinates our kids. If you have a computer handy when other countries come up in your family's conversations, travel to those places via Google at no cost. How incredible that we can browse the streets and lanes on the other side of the earth without ever leaving home!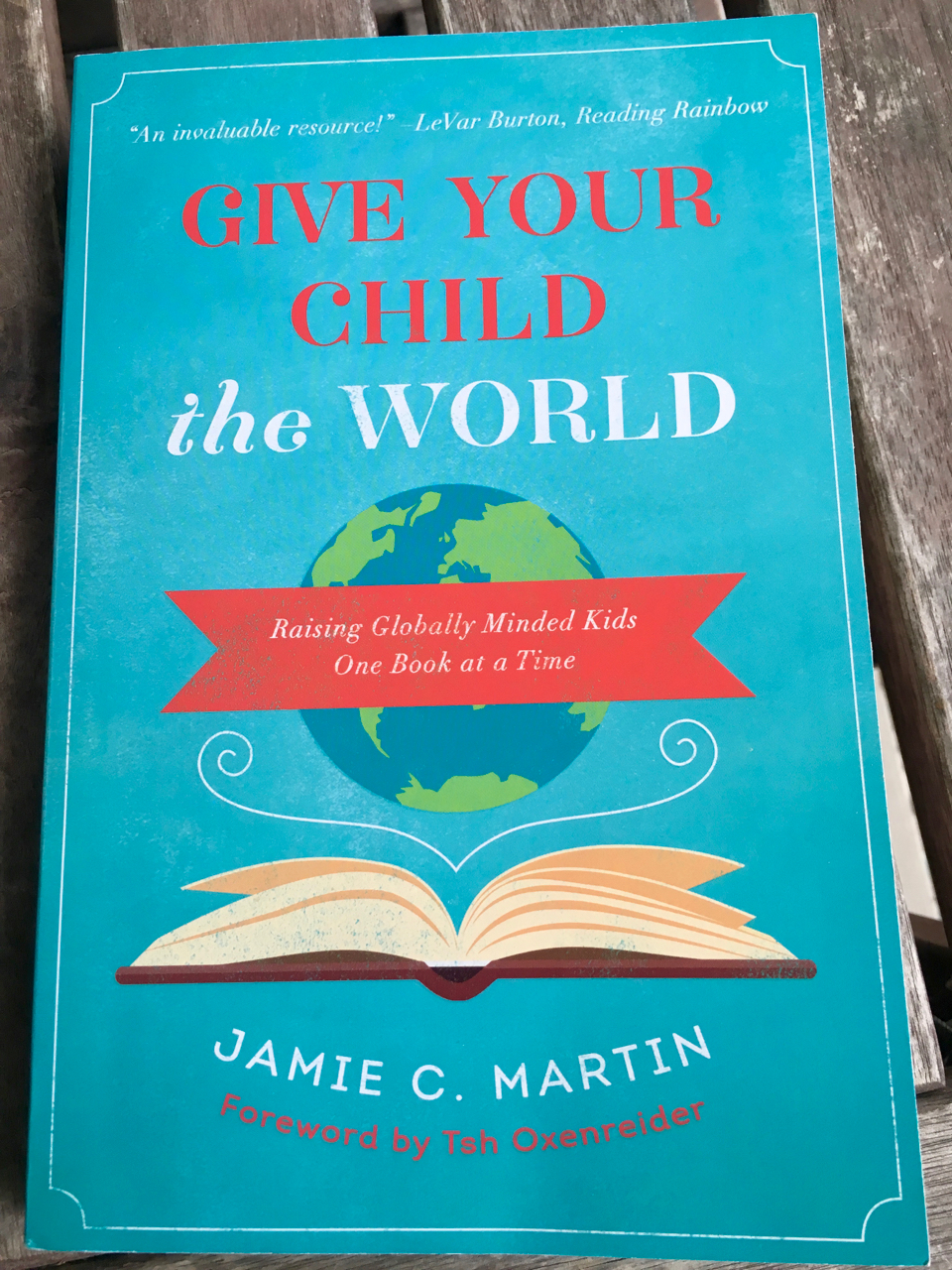 5. Travel the world through books and have a life-changing adventure.
Traveling expands our horizons and takes us out of our comfort zones. As we discover new cultures, we bond with each other and gain a bigger vision, a larger perspective. But few families have the savings accounts needed to spend a year seeing the world first-hand. Why not do it from your living room sofa instead, with your library card as your plane ticket?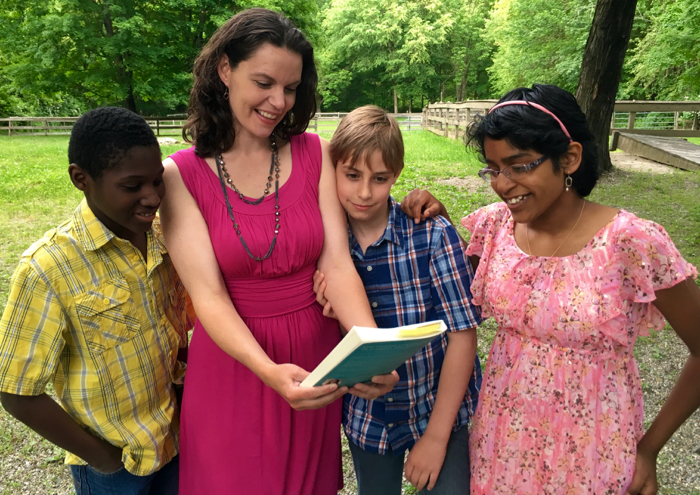 Using my book, Give Your Child the World: Raising Globally Minded Kids One Book at a Time, you can literally read your way around the world, all from the comfort of home. Called "an invaluable resource" by LeVar Burton of Reading Rainbow, it includes more than 600 of the best book recommendations from around the world, organized by region, country and age range (ages 4-12). By simply reading together, your whole family can fall deeper in love with the planet and each other page by page. What better adventure could you have this school year?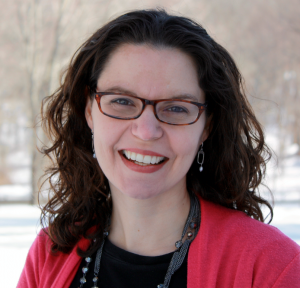 Jamie C. Martin lives a global life at home every day with four countries (England, India, Liberia, and the USA) represented under her roof. She's blessed to be called Mommy by her biological son and her two internationally adopted children and loves sipping cups of tea with her British husband.
She blogs at simplehomeschool.net, where she's been writing since 2010 about mindful parenting and intentional education. Her newest title invites families on a global adventure, using books as their travel guide.
SHARE THIS: