Raising Global Citizens in Morocco!
We love talking to moms around the world. We find it fascinating to learn about how families spend their days, and how it compares to what we have at home. Each country and culture is filled with wonderful new adventures, so when travel blogger and mom, Amanda Mouttaki reached out about her children's adventures in Morocco, we couldn't wait to ask her a few questions!  Hear her story below.
Little Passports: What's it like to be an American raising kids in Morocco?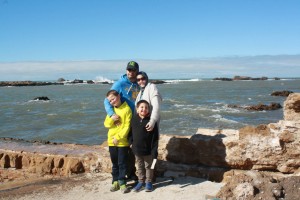 Amanda Mouttaki: It's certainly much different than life in the US in both good and bad ways. The good thing is there's always lots of people around to help with the kids. Morocco still has a culture that encourages kids to be kids, to get outside and play in the streets without worrying about things – there's always someone watching! That being said I miss the creativity and individualism that was reinforced in the US. I really feel like critical thinking and creativity are missing in Moroccan schools that focus on rote memorization heavily. I do however appreciate that schools are bilingual from the beginning so my boys are trilingual.
Being an American doesn't have a big effect on day to day life outside the house, most people are surprised to find out I actually live here and am not just visiting. They often don't understand why I would do that!
LP: What has been your favorite place to visit in Morocco with the kiddos?
AM: We all really love the coastal city of Essaouira. It's only a few hours drive from Marrakech, where we live. The city is really laid back and we love being by the water. Even though it's not geographically far there's a completely different vibe. I think for families that want to get away, relax, and have just a little bit of history and culture it's a perfect choice.
LP: In your blog, marocmama.com you describe yourself as a world traveler. What's the most interesting place you've visited/written about?
AM: I keep having a favorite and then I go somewhere new and change my mind! I think the place that I see myself returning to again and again is Seville, Spain. I fell in love with the city 15 minutes after we arrived and couldn't get enough. There's a certain feel in the city and the food is amazing. It's hard to put into words why I love it so much but I feel a connection there that I don't often get with places.
LP: As a mom, how do you encourage your kids to learn about the world and other cultures?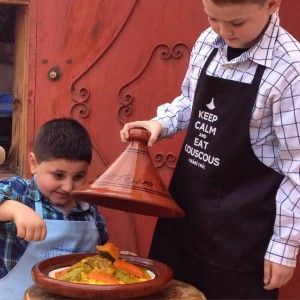 AM: Travel is a huge part of our lives, as I think it tends to be with any expat family. When we aren't traveling I try to get my kids to read (or read to them) books set in different places and with different kinds of people. We also love to cook. I've always tried to give my kids a wide variety of foods from all cultures, and now that they're older they are preparing and cooking the foods themselves. Being open minded, understanding, and tolerant is a huge part of how we raise our children. My hope is that as they grow they are able to take their experiences into relationships and have a balanced world view. I can't change the world but I can raise two kids who become adults who make the world better.
LP: Thanks for sharing!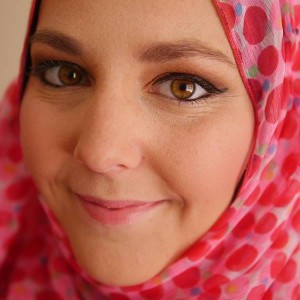 Amanda is an American expat living in Marrakech with her husband and two boys. She writes the blog MarocMama.com and owns Marrakech Food Tours with her husband, where they show people the authentic side of Marrakechs' food culture. You can follow their daily lives on Instagram, or check out Facebook for regular updates.
Loved this? Check out the rest of our Raising Global Citizens series below:
Raising Global Citizens in Paris!
Raising Global Citizens in Montreal!
Raising Global Citizens: A Mom on the Move!
SHARE THIS: