Exploring Germany with Little Passports!
Take a peek inside the World Edition's Germany package. We asked guest blogger Amanda Shaw, a writer and mom of three, to tell us how she "travels" to Germany with her kids through Little Passports. Read on!
When someone says "Germany," what do you think of? Oktoberfest and pretzels? Lederhosen? Having quite a bit of German blood running through our veins, the kids and I were excited to find that this month, we were going to learn more about this European country.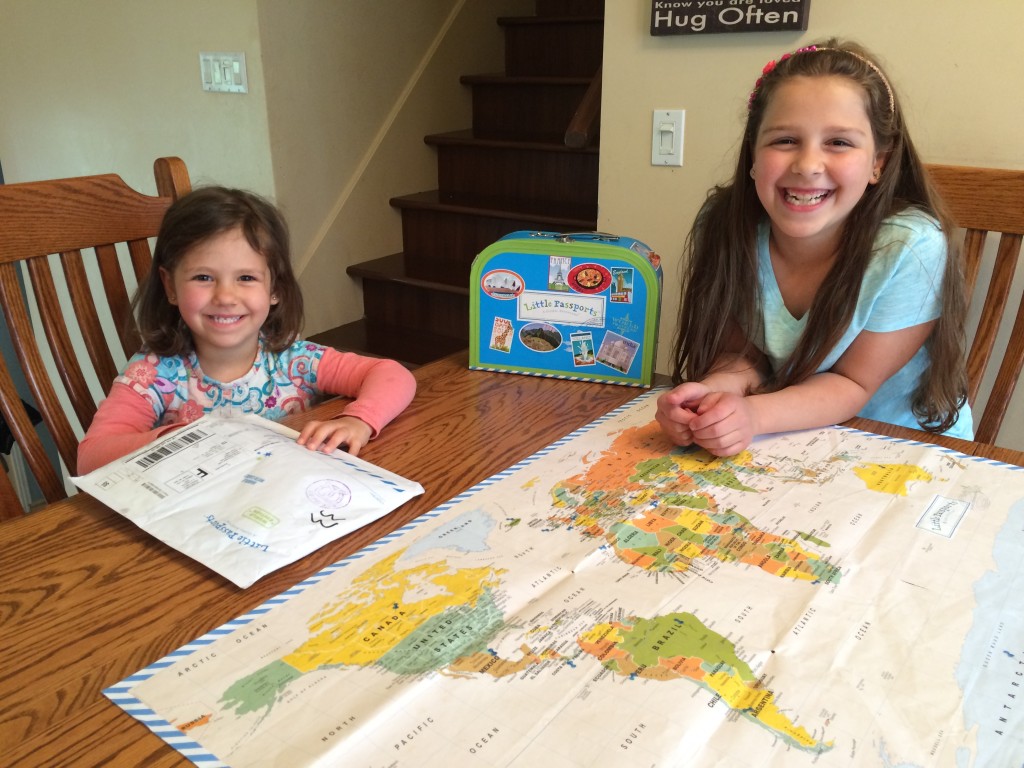 We've been subscribers of Little Passports for over two years now, so when that white and blue envelope appears in our mailbox, we know what to do! I love how its arrival brings all my kids around the table. I pull out our tattered suitcase, my older daughter reads the letter from Sam and Sofia aloud while my son unfolds the map and starts scanning it to locate the country. My younger daughter is always the first to claim the stickers: one in the passport and one on the suitcase, then we pass around the picture postcard.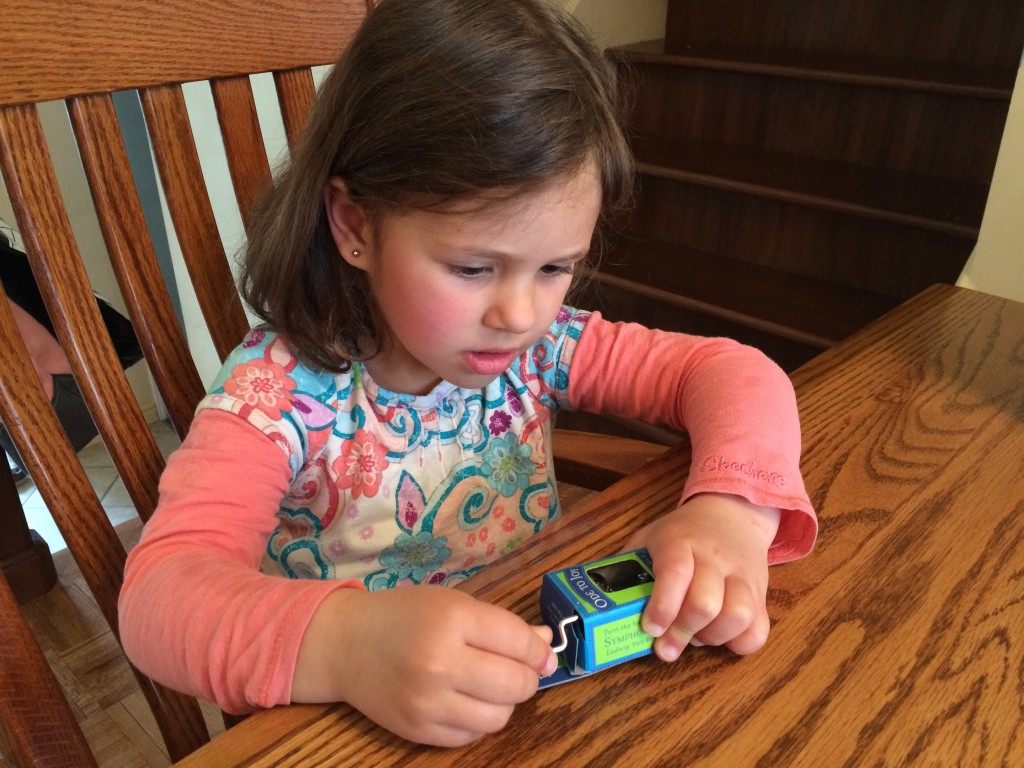 Of course, there's always the unveiling of the souvenir, too – and this month's souvenir from Germany was one of our all-time favorites. The crankshaft music box plays the first, well-known strains of Beethoven's Ode to Joy. The kids each took a turn playing it, and throughout the rest of the afternoon, the lovely classical music could be heard around the house.
We learned more about Beethoven in Sam and Sofia's letter. We also learned a little of the history of the famous German pretzel and the sites on Germany's Fairy Tale Route. The kids were excited to hear that there are real places associated with the fairy tales they know and love.
The activities in the Germany booklet rounded out our lesson. I read descriptions of German castles aloud while my kids looked at the pictures and tried to be the first to correctly identify each castle. We had fun learning some German words that are very close to English words – and then giving them our best German accent.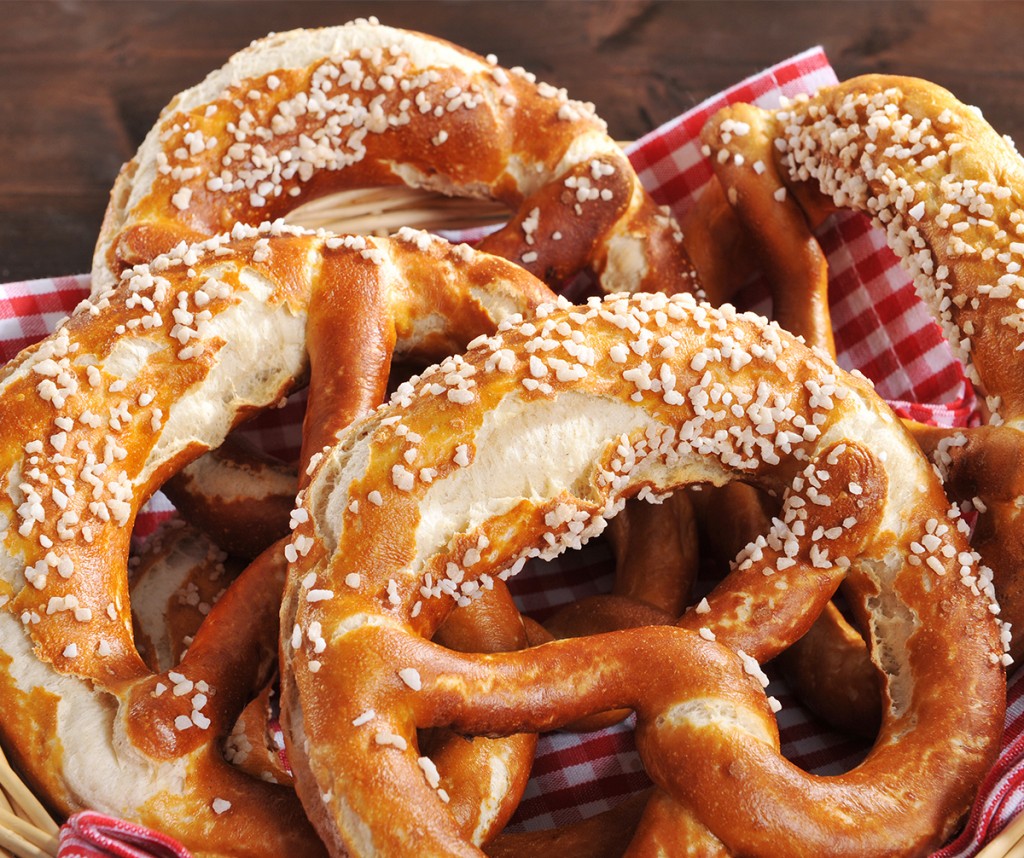 Some of our favorite Little Passport activities involve ethnic recipes. This month, we got to make pretzels: cooking and arts and crafts in one! Because of its simplicity, this is a great activity to do with kids of different ages. We rolled balls of bread dough into snakes and then tried to follow the folding instructions. There were a couple traditional ones in there, but I must admit, we took some liberties! We brushed our creations with beaten egg and sprinkled them with course salt. Fifteen minutes later, we had our afternoon snack! (I made a mental note to try it again later with oven-bake clay. Wouldn't it be fun to have a set of clay pretzels in two different colors to play tic-tac-toe with?)
While we munched on our warm, chewy pretzels, I told the kids about the places in Germany that their father and I had visited before they were born. They love stories about the time before they were born and also stories about when they were babies – those must seem like fairy tales in and of themselves!
The Germany package is part of our World Edition subscription.
SHARE THIS: