Connect the dots according to the clues below!
Click here to download the vibrant full-color version.
Click here to download a white-background version and use less ink.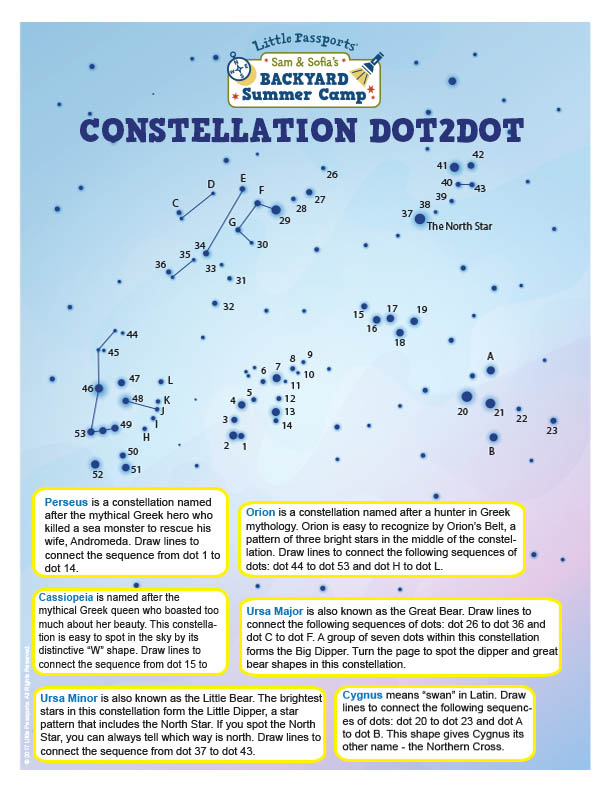 Every month, your child will receive a package full of science experiments and STEM-related activities with themes like rockets, forensics, caves and crystals, slime and so much more!