Have you always wanted to teach your kids a different language?  Spanish is spoken by approximately 437 million people around the world – it's a language as useful as it is beautiful. And now, learning a few new words in Spanish is only a printable away!
As you carve your pumpkins this Halloween, teach your kids a few new words in Spanish. You might even learn a few things, too.
Answer Key:
Seeds = las semillas
Slices of pumpkin = rebanadas de calabaza
Pumpkin = calabaza
La pulpa = pulp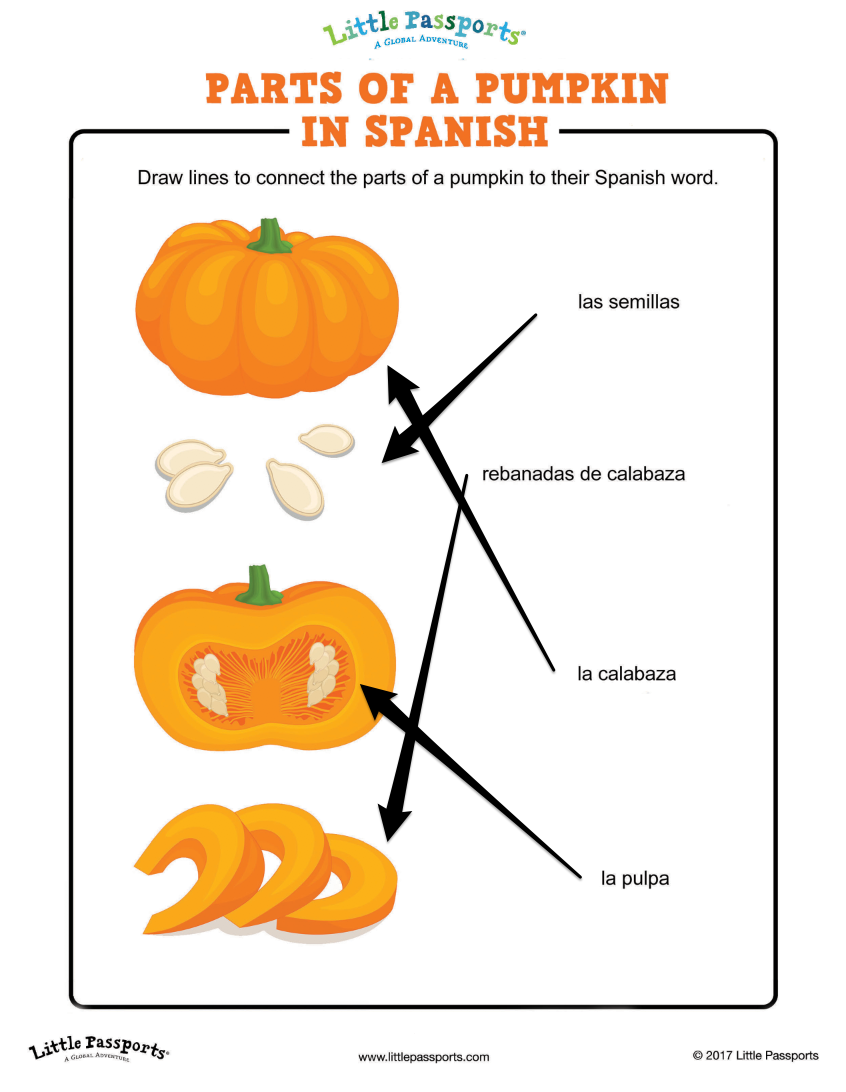 Recommended for ages 6-10


"My son looks forward to the adventure in our mailbox each month!"
-Adrian, mom of 10-year-old-son
Explore the world, one country at a time, with our fun and educational subscription.  Each package is filled with letters, souvenirs, stickers, activities, recipes, games and more!