Transportation Around the World
Contributed by Lara Takenaga 
Children love trains, planes and boats, whether it's watching them speed by, or having the chance to take a ride! It's also fun to learn about how people around the world get from point A to point B.  From underground trains to motorcycles, the options are as diverse as the countries they come from. Here''s a look at five unique rides.
The London Underground, Great Britain
The oldest metro system in the world, the London Underground serves the U.K.''s capital, as well as several surrounding counties. Nicknamed the "Tube," it has 11 lines which carried a record 1.3 billion passengers last year! To ride the Underground, "top up an Oyster card and then tap it on a card reader when you enter a station. When you arrive at your destination, tapping again will deduct the fare based on how far you traveled.
Tuk-Tuks, Cambodia
Hail a tuk-tuk (also called a remorque) in Cambodia! In the capital of Phnom Penh, these two-wheeled carriages pulled by motorized scooters (motos) can be found everywhere and are inexpensive, that is if you know how to haggle! Tuk-tuks can take you anywhere in the city and are also popular in Siem Reap, where the Angkor Wat temple complex is located.
Rickshaws, India
Auto-rickshaws are the easiest way to travel short distances in India's cities. Typically less expensive than taxis and better at navigating crowded roads, the small three-wheeled vehicles vary in design but usually no doors or windows for easy in-out access. Sit back and enjoy the breeze as your driver expertly dodges traffic!
Dala Dalas, Tanzania
Tanzanians came up with dala dalas to meet a demand for public transit services. These minibuses follow set routes but will pick up and drop off people anywhere along the way. In addition to the driver, there's a conductor who signals when the van is leaving and collects the passengers' fares. Dala dala rides are often crowded, bumpy and hot — but taking one is a great way to experience local life!
The Scenic Railway–the steepest incline railway in the world–lives up to its name, offering beautiful views of the Blue Mountains in New South Wales. The glass-roofed carriages descend 310 meters to the rain forest floor where you can explore the Jurassic surroundings. See any dinosaurs?!
There are so many fun and interesting ways to get to your destination! What's your favorite?
Explore more about the world below!
4 Great European Cities for Families!
3 Simple Ways to Inspire a World Traveler!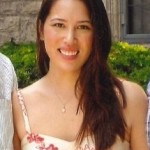 Contributed by travel writer Lara Takenaga. Based in New York, she is a freelance writer and editor who likes to speak français whenever she can, plan new adventures, and eat her way through city streets.
SHARE THIS: