Welcome to New Hampshire, the Granite State
Hi,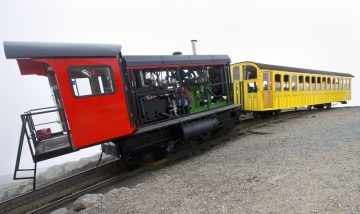 Sam and I really loved hiking and collecting foliage in the mountains in New Hampshire. Measuring wind speed on top of Mt. Washington with our new anemometer was a fun activity to learn. When it got too windy, Sam suggested we take a cog railway down and continue our journey through the Granite State.
The idea of riding one of the steepest railroad tracks in North America sounded a little scary to me, but I agreed to do it. On the platform we noticed a man with a notepad and a pen who looked deep in thought. Sam and I smiled at him and asked if he was taking the train too. His name was Paul.
"I come up here every year to get a different view of things. I am a poet," said Paul. He was wearing a green beret and a scarf. Paul said that the mountains inspire new poetry in him. We asked him if he would read us the poem he was scribbling in his notepad.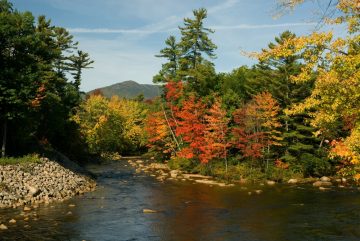 "This one isn't ready yet, but better yet, why don't I take you to the homestead of Robert Frost? He was a famous American poet who wrote about life in this area," suggested Paul. We agreed to Paul's plan.
At the foot of Mt. Washington, we got off the train and got into Paul's car. He drove us along the Kancamagus Highway, which cuts through the White Mountain National Forrest. We passed by the Swift River, which runs parallel to the highway, and saw people swimming and enjoying boat rides.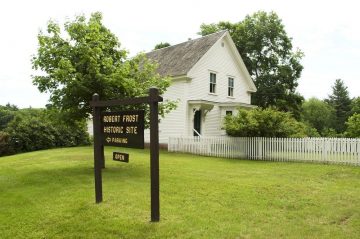 In Derry, we got out of the car in front of a big, old white house. This was Robert Frost's Homestead, also called the Frost Farm. Paul invited us inside an old barn, which turned out to be a theater where people were reading poetry. We got to hear many wonderful poems about New Hampshire. Frost's "After Apple Picking" was one of my favorites. It made me thirsty for the apple cider Sam and I learned to make earlier on our trip.
"Well, I don't have apple cider with me, but I hope you would like a squash and apple casserole," said Paul, unzipping his red backpack and taking out a container.
"My mom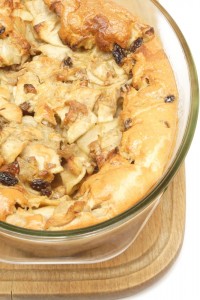 usually cooks this dish for our family on Thanksgiving, but I make it quite often because I love it so much," said Paul.
"This is so good, I really like! Makes me want to go on a hike," rhymed Sam. I added on to his poem: "I like things sweet, it's such a treat, our New Hampshire trip is complete!"
Paul raised his eyebrows and gave us a round of applause, calling us "budding poets." Then he gave us some fun tips on how to write our own poems.
New Hampshire was such a fun adventure. Scroll down to see our favorites!.
Your friends,
Sofia and Sam
---
Sam's Favorites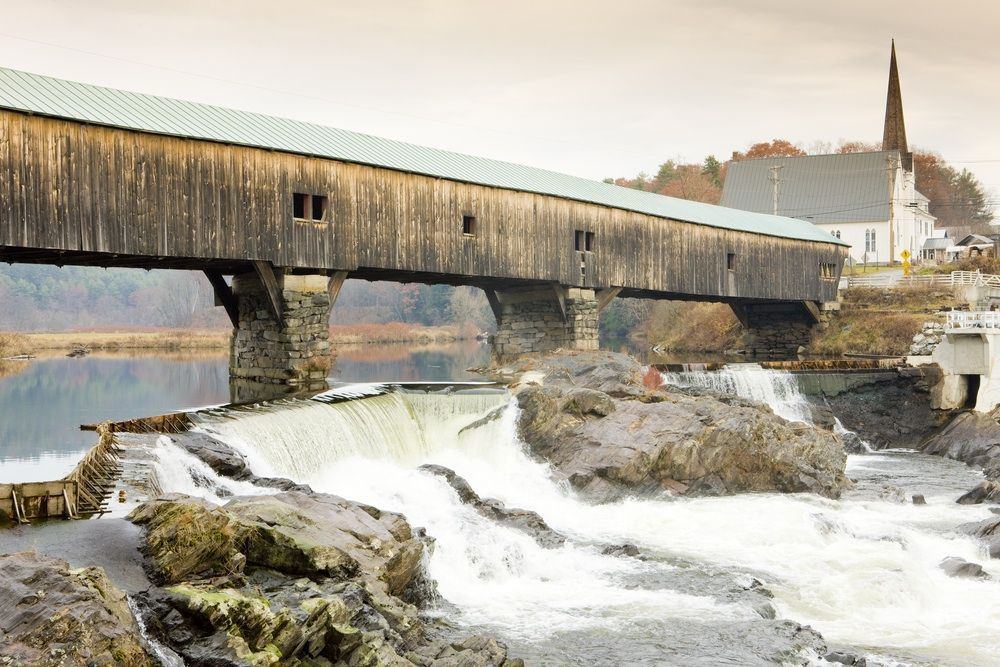 Covered Bridge: Bath Bridge
The Bath Bridge is one of the oldest covered bridges in New Hampshire. Built in 1832, Bath Bridge is almost 375 feet long. It goes over the Ammonoosuc River and is a popular spot for picnics.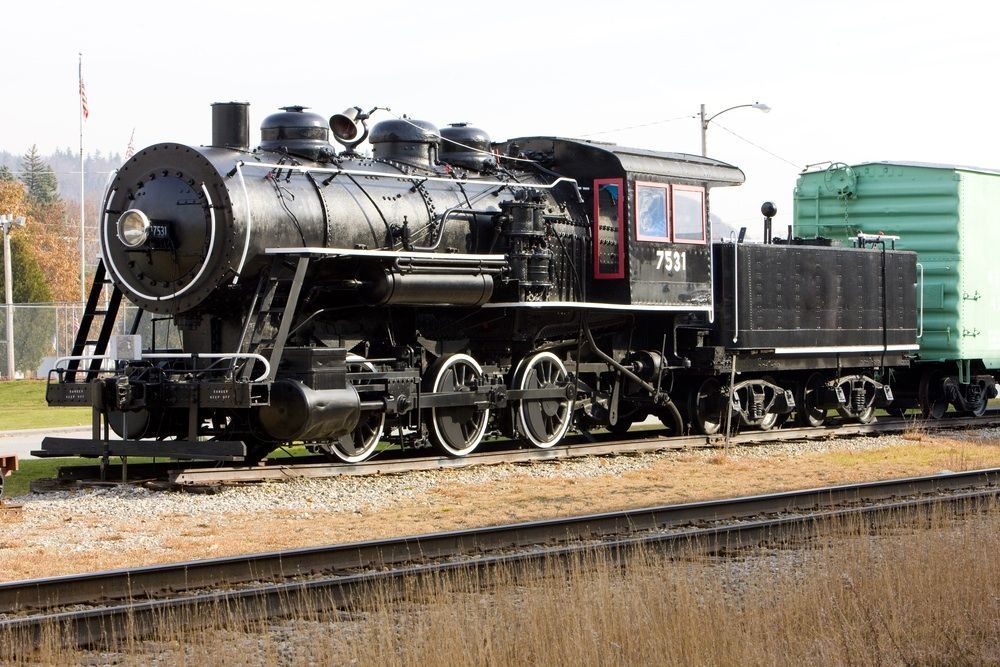 Museum: Gorham Railroad Museum
Gorham Railroad Museum has a great collection of old trains and other railway items. The arrival of railway in the 1850s changed life in the White Mountains, enabling people to start traveling long distances for tourism and trade.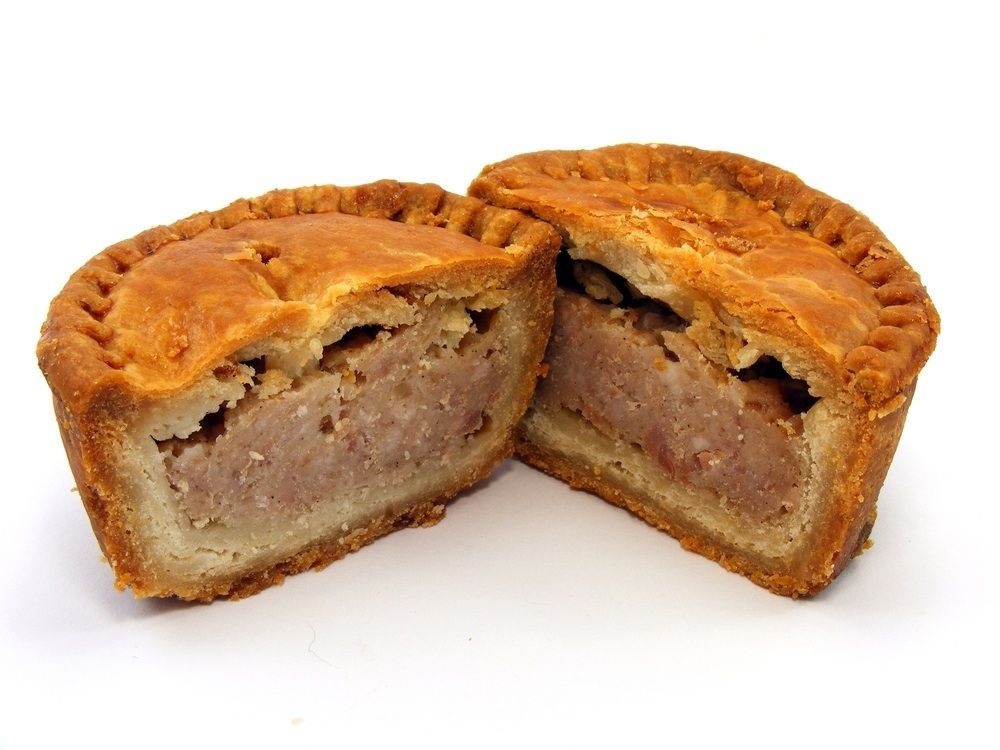 Food: Tourtière
Originating in Canada, tourtière is a delicious meat pie that's very popular in New Hampshire. A winter holiday favorite, tourtière has a delicious flakey crust filled with different kinds of meat.
Sofia's Favorites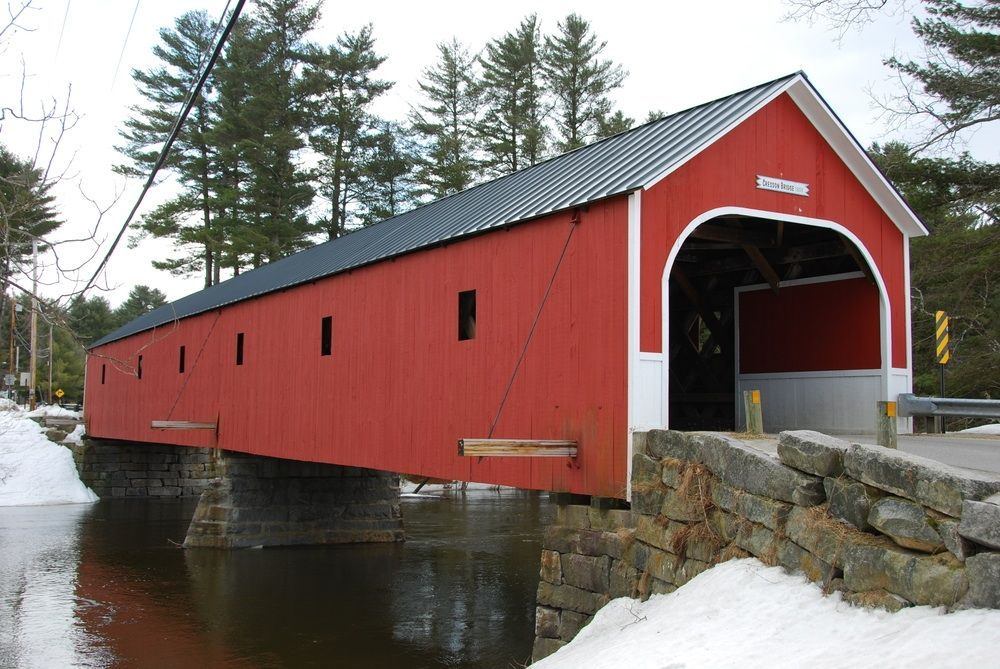 Covered Bridge: Sawyer's Crossing
Sawyer's Crossing was built in Swanzey in 1859. Legend has it that to celebrate the opening of the bridge, a big dance was held right on the bridge and food was served at midnight.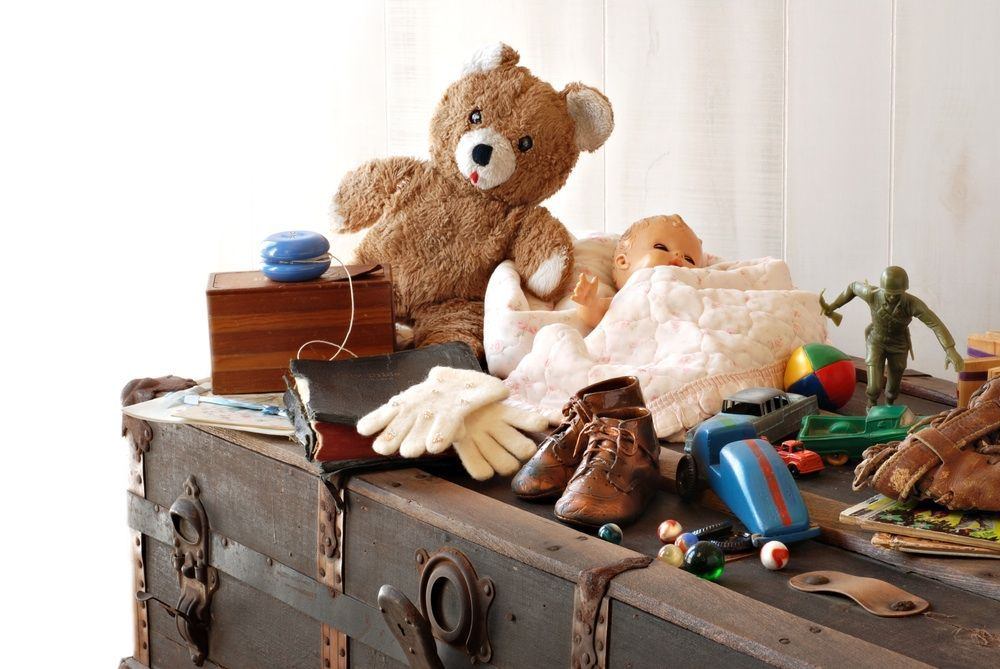 Museum: Glidden Toy Museum
The Glidden Toy Museum in Ashland is a trip back in time. Located in a house built in the 1800s, the museum has more than 2,000 antique toys, including miniature furniture, tin toys, game boards, old Raggedy Ann dolls and steam trains.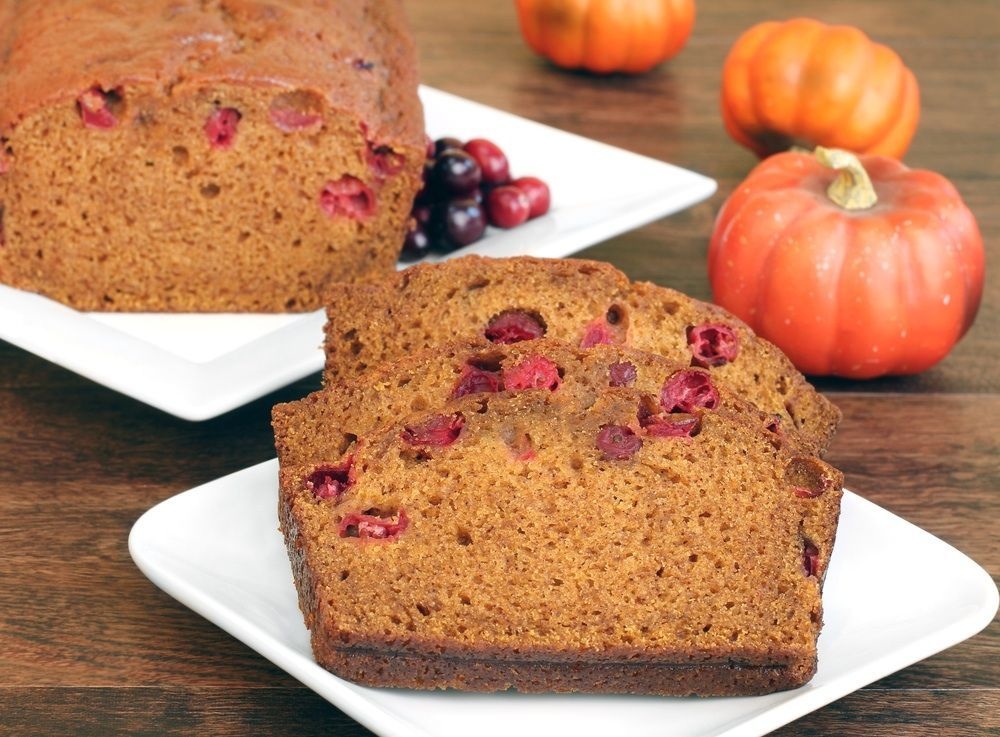 Food: Pumpkin Cranberry Bread
The pumpkin is New Hampshire's state fruit. It is used in both sweet and salty dishes, including stews, porridges, breads and pies. My favorite dessert with pumpkin was the pumpkin cranberry bread!
---
SHARE THIS: