Welcome to Iowa, the Hawkeye State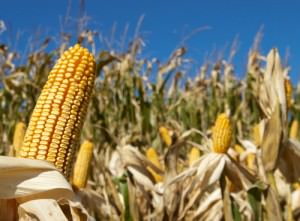 Hello friend,
Our trip to Iowa was filled with adventures. We had so much fun visiting Dutch windmills, building a paddle wheel and wandering through corn mazes. Did you find your way out of the maze in your journal?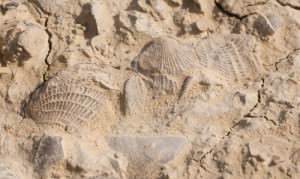 After wandering the corn mazes, we decided to go fossil hunting. Floyd Country Fossil and Prairie Park is a great place for searching for artifacts. You can even take your finds home! Excited to see what we could find, we made our way to the bottom of an old quarry and saw people digging for fossils. We realized we'd forgotten our shovels and buckets, though. Luckily we met a nice red-haired girl who was digging with her family.
"We might have spare shovels if you like," she said. She told us her name was Sarina and offered to show us how the best way to dig. We were so happy to meet her.
"Some of the fossils in this quarry are about 400 million years old," Sarina said. "My dad is a paleontologist so we come digging for fossils often."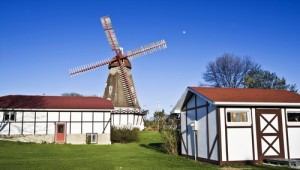 While digging, we found fossils that looked like clams. Sarina said they were the fossils of brachiopods, which are a type of ancient shellfish. It was so much fine hunting for fossils.
After a great day of digging, Sarina and her family invited us to their house in Elk Horn. The town was settled by Danish immigrants in the 19th century and includes many historical buildings. We were curious to see the Danish windmill in Elk Horn. Built in 1848 in Denmark and later moved to Elk Horn, the windmill is one of the oldest in the USA. It was fun to explore such an old structure.
In Kimballton, we saw a replica of the famous Little Mermaid statue that stands in Copenhagen. The statue celebrates the Danish writer Hans Christian Andersen's fairy tale The Little Mermaid.
We were thankful to Sarina and her family for showing us around. They gave us tips of what else we should see in Iowa. Make sure to keep scrolling to see more!
Your friends,
Sam and Sofia
---
Sam's Favorites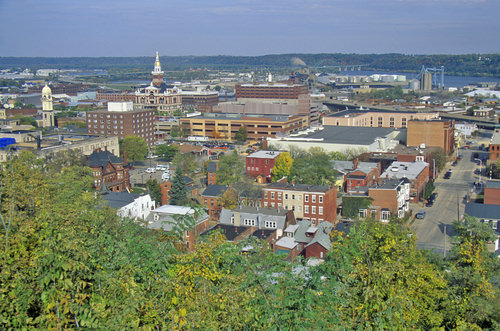 City: Dubuque
Dubuque is one of the most visited cities in Iowa. Located at the intersection of three states (Iowa, Illinois and Wisconsin), Dubuque is home to historic buildings and a great riverfront.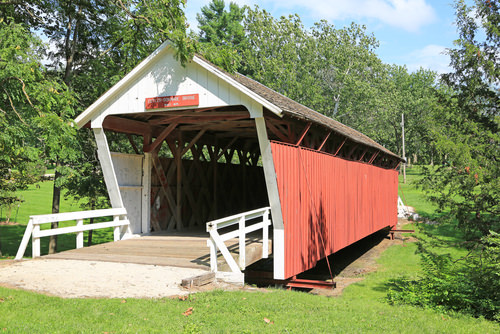 Bridge: Cutler-Donahoe Bridge
Built in 1870, the Cutler-Donahoe Bridge is located in Winterset City Park and is 79 feet long. Like many bridges of the time, the bridge was painted red because it was the cheapest and most available paint color.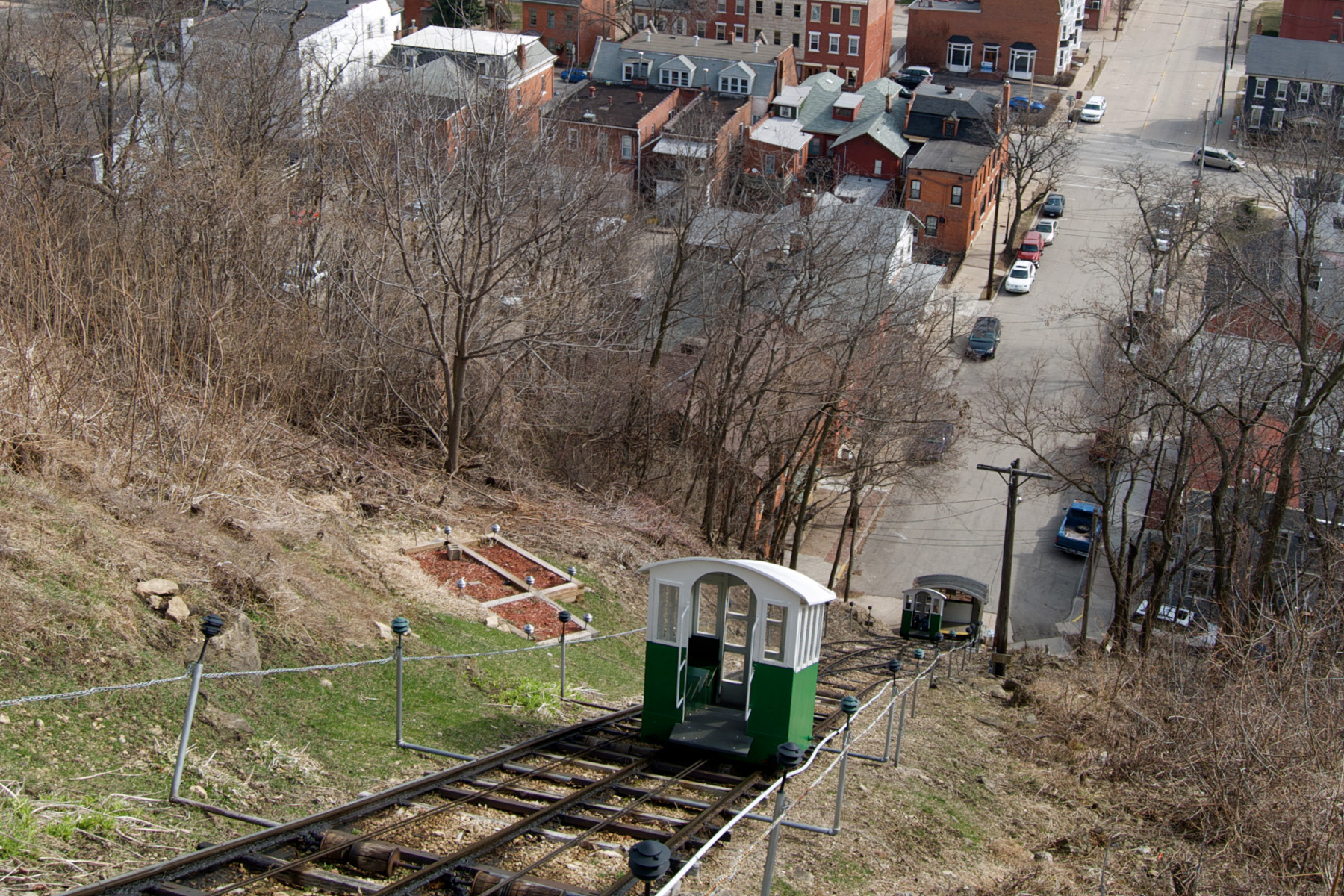 Ride: Fenelon Place Elevator
I had so much fun riding the famous Fenelon Place Elevator overlooking Dubuque and the Mississippi River. The elevator is actually a funicular, which is a cable-powered railway. It was a steep and fun ride!
Sofia's Favorites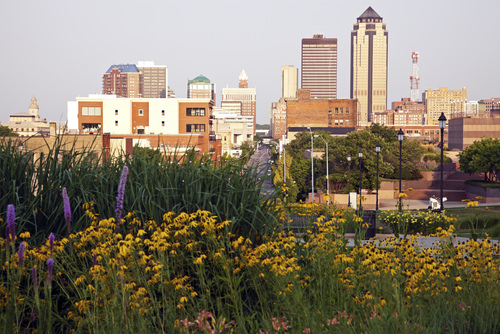 City: Des Moines
Des Moines is the capital of Iowa and is an important city for business and politics. The city hosts the famous Iowa State Fair, where we saw the Butter Cow sculpture and tasted foods on sticks.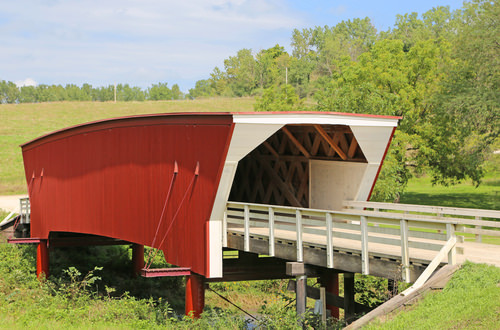 Bridge: Cedar Covered Bridge
The Cedar Covered Bridge is more than 76 feet long. The original bridge was built in 1883 and has been featured in many movies. The current bridge is a replica of the original, which burned down a few years ago.
Ride: Hot Air Balloon
It was amazing to see Iowa from a hot air balloon. At the National Balloon Classic in Indianola, we went on a short ride and saw the beautiful countryside filled with farmland and cornfields.
---
Sugar Cookie Recipe
Traditional Dutch cuisine is very popular in Pella and Orange City, two towns known for their Dutch roots. Learn how to make delicious Dutch sugar cookies using the recipe below.
What You Will Need
1½ cups powdered sugar
1 cup butter
1 egg
2½ tsp vanilla
2½ cups flour
1 tsp baking powder
½ tsp salt
4 oz white chocolate, melted
Instructions
Using an electric mixer, beat the sugar and butter until light and fluffy.
Beat in the egg and vanilla.
In a separate bowl, combine the flour, baking powder and salt.
Combine the flour mixture with the egg mixture and divide into two parts.
Roll each part into a ball and flatten into a disc. Wrap each disc in plastic wrap and refrigerate for 2 hours.
Preheat the oven to 325 degrees Fahrenheit.
On a floured work surface, roll out one of the discs until very thin, about 1/8-inch thick.
Using cookie cutters, cut out cookies and lay them out on an ungreased cookie sheet.
Repeat Steps 7 and 8 with the remaining dough scraps and the other disc. Place the cookies on another cookie sheet if needed.
Bake in the oven for about 15 minutes, or until cookies turn light yellow.
Cool the cookies on a rack.
Melt the chocolate. Using a teaspoon, decorate the cookies with chocolate in any pattern you like. Try dipping half of each cookie into the chocolate.
SHARE THIS: