Build Your Own Mini Mardi Gras Float!
Mardi Gras is here and people all over the country (not just in Louisiana) are celebrating with parades and parties. The celebrations don't stop until Tuesday, March 4th, so there is plenty of time for you to join in the fun!
To get in the spirit, Sam and Sofia have sent you instructions on how to make your own Mardi Gras Float. Maybe you could even gather a few friends and have a parade of your own!
Click here to download our printable instructions: Mardi Gras Float Activity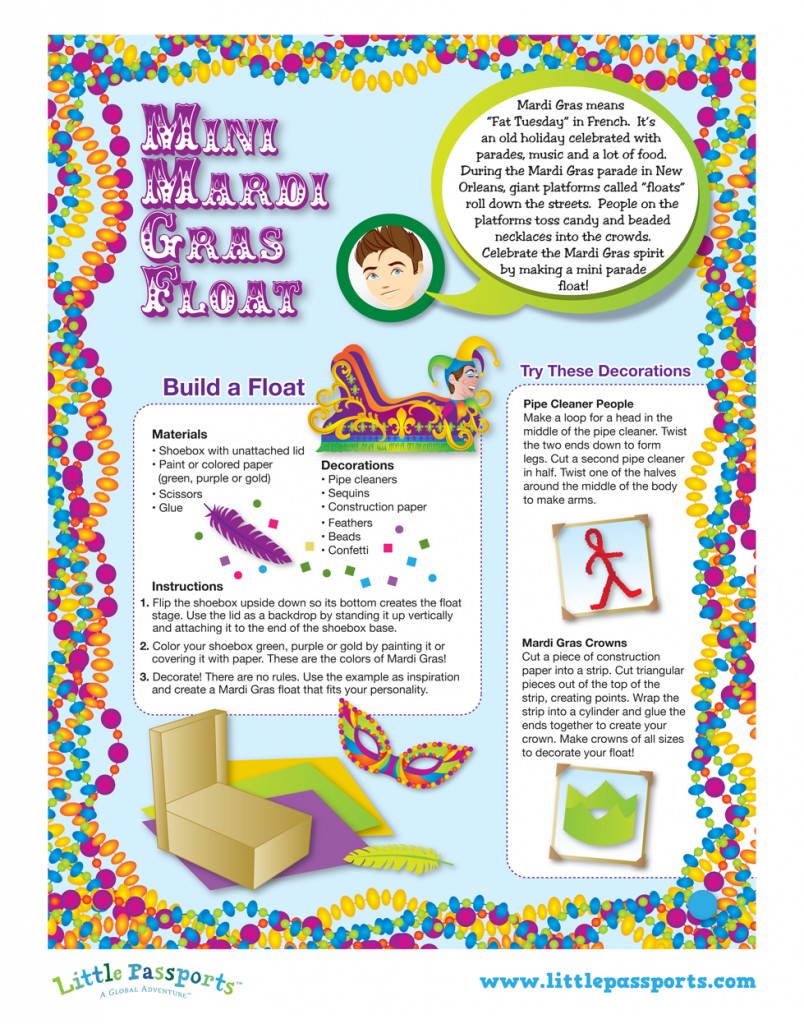 Did you enjoy learning about Mardi Gras in New Orleans? Check out our World Edition subscription and take an action-packed road trip to new countries each month.
SHARE THIS: