Little Passports Included in 2017 Bay Area Best Places to Work
We're so excited to announce that Little Passports made the list of 2017 Bay Area Best Places to Work! We work hard, and we play hard too, and one of the reasons we have so much fun is because it's impossible NOT to have a great time when you're working on creative and innovative kids' products that inspire children to learn about the world. Plus, the team is pretty great!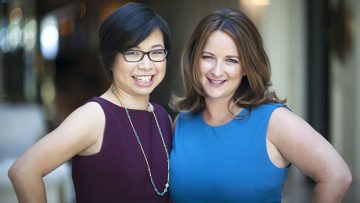 The Best Places to Work survey is awarded by the San Francisco Business Times and the Silicon Valley Business Journal. Many companies were evaluated and ranked based on employee surveys, which rated Little Passports as the highest on values like fun, collaborative culture, solid compensation and benefits offerings, management practices and more.
"This April we celebrated our company's eight-year anniversary, and it was an additional honor to be recognized as one of this year's Bay Area Best Places to Work," says Amy Norman, co-founder and co-CEO of Little Passports. "When Stella and I founded Little Passports, we wanted to create a flexible work environment that people were excited to be part of. We're proud and honored that our employees see Little Passports as a company who values a cohesive culture and a healthy work-life balance."
Here are just a few quotes from our happy employees:
"Working with a close-knit team creates a great environment with passionate people and a lot of positive energy." – Megan, Social Media
"I love the mission – sharing the world with children and helping them grow into global citizens." – Sarah, Product Development
"As a parent, seeing the everyday impact we have on children (as well as the flexibility I have to connect with my own child) is priceless." – Kayla, Content Marketing
"I couldn't pass up the opportunity to work in such a great environment with amazing people." – Peter, Engineering
SHARE THIS: