Homemade Tortilla Recipe for Kids
As a mother of two young boys, I'm always dismayed to learn how little American kids know about the world. Did you know that 50% of American kids can't find New York state on a map? Or that 37% percent of American adults can't find Iraq on a map? Statistics like these are what led me to co-found Little Passports. Little Passports is a fun, personalized way for your child to learn about geography, history, and culture in a fun and memorable way.
Living in California has given my family the opportunity to experience a wonderful mix of different foods from all over the world. I love cooking with my kids, and teaching them about another culture at the same time. With a strong Mexican influence here in California, I wanted to share with you a tortilla & guacamole recipe from our California State Journal. This is a great recipe to get the kids involved in and will be enjoyed by the whole family!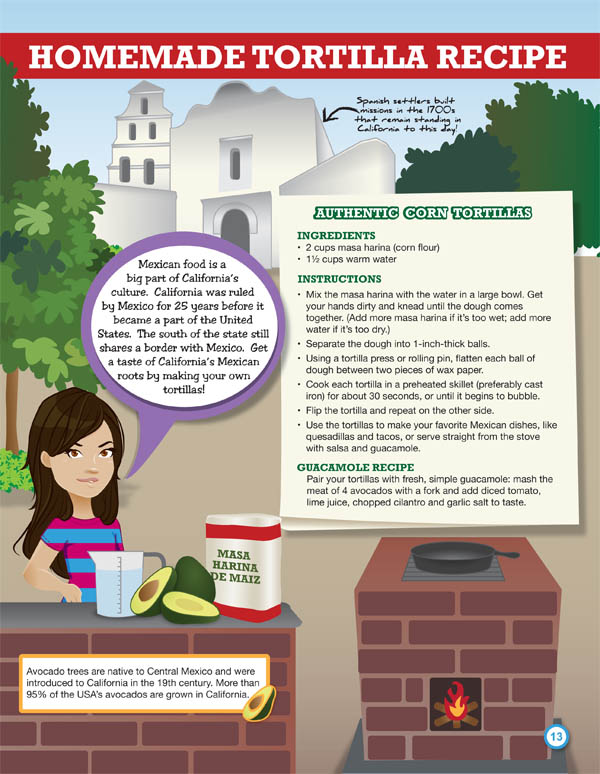 With summer coming up, Little Passports is a great way to get your child interested in the world around them.
SHARE THIS: