Mexican Christmas Traditions: Las Posadas
Feliz Navidad (Merry Christmas), from Mexico! Las Posadas is an important Mexican tradition during the holidays–complete with prayer, music, food, and piñatas.
Las Posadas, a nine-night celebration from December 16th to 24th, is an important part of Christmas celebrations in Mexico. Each night, people go to a party at a different home.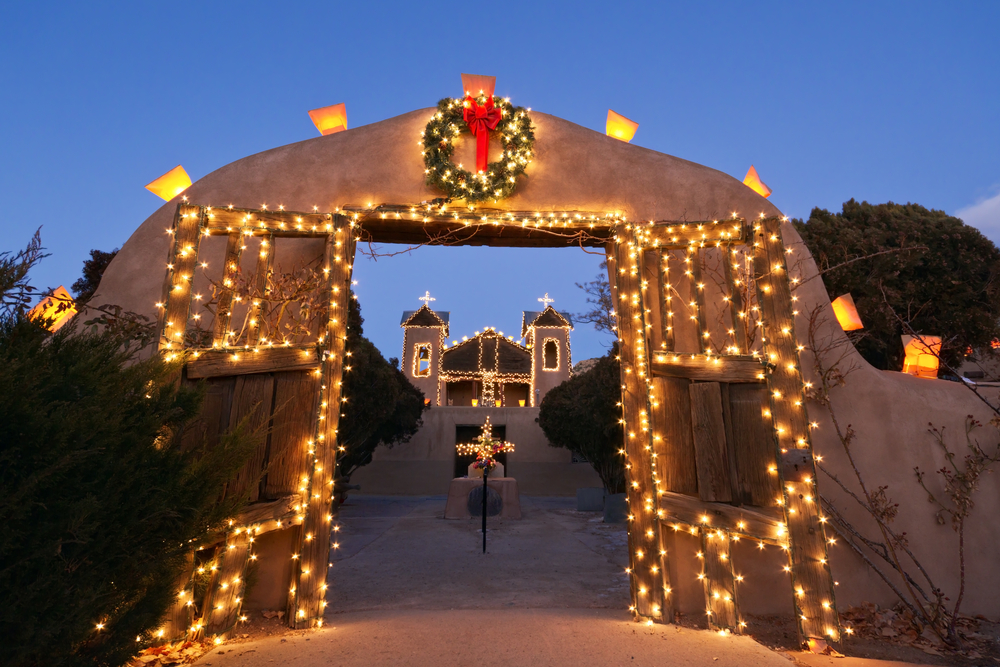 They commemorate Mary and Joseph's search for an inn by forming a procession to that evening's location and symbolically asking for shelter. When the owner of the home finally lets everyone in, they celebrate!
For children, the highlight of the night is often the breaking of the piñata, a brightly decorated paper (or pottery) container filled with candy and toys.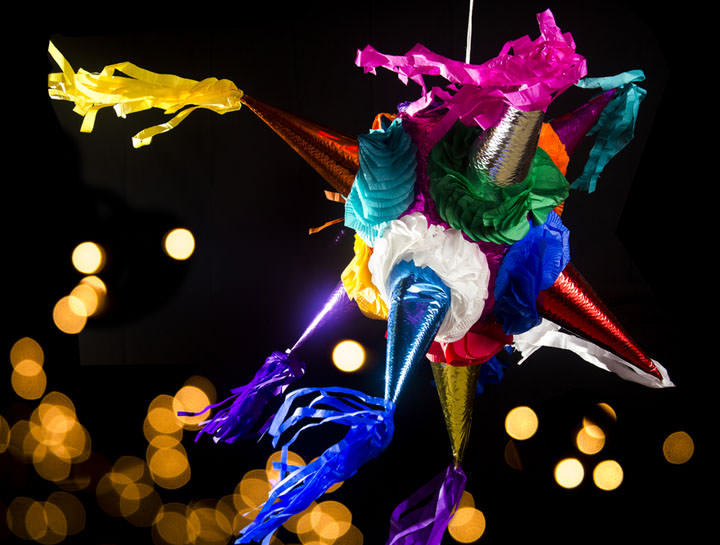 The Posadas piñatas are often in the shape of seven-pointed stars. The children put on blindfolds and take turns hitting the suspended piñata with a stick. When it breaks and the contents spill out, everyone rushes in to collect the goodies!
Always a children's favorite, colorful piñatas now play a fun part in many celebrations. Modern piñatas come in a variety of shapes ranging from animals to cartoon characters and can be found throughout the world!
Want to join in on this tradition? Make your own piñata with the guide below!
Make Your Own Piñata
Find a small paper box – this will be the basic shape of your piñata.
Using brightly colored paper, decorate the outside of the box with fringe, tassels, and other festive touches! You can get creative and use anything from crepe paper garland to patterned cupcake liners.
When the box is covered in paper, create a main hole where you can fill the pinata with candy or toys. Then, fill it up!
Punch two small holes on either side of the main hole. Tie a string or ribbon to the holes to create a loop. This is how you'll hang the piñata.
First test the piñata's weight by hanging it up while filled with candy or toys and adjust the filling as necessary so the hanging loop can support it. Then, let loose and have fun getting your treats out!
SHARE THIS: