Explore Alaska, the Last Frontier State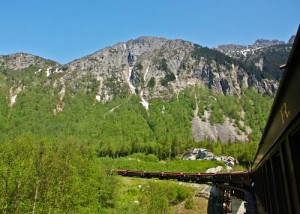 Hi there, friend!
Our trip to Alaska was better than we could have imagined! We spied on bears and followed animal tracks in Denali National Park. It was also amazing to watch whales leap out of the ocean and land with big splashes!
We loved exploring Alaska by floatplane and boat on the first leg of our journey. Later, we boarded the historic Yukon Route Railway. Built during the Klondike Gold Rush, this narrow railroad is 110 miles long.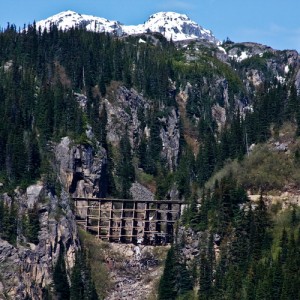 Starting in Skagway, our train climbed almost 3,000 feet. "Ah! We're on the edge of a cliff!" screamed Sofia when the train scrambled to the summit of the White Pass.
The White Pass is a rugged trail through the mountains between Alaska and Canada. It was first discovered by Native Alaskans hundreds of years ago. In 1898, tens of thousands of gold prospectors followed this route to look for gold in the Klondike River.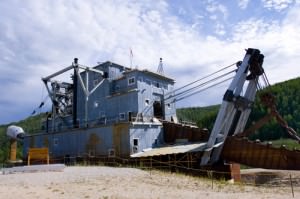 Some of the best reminders of the old days are mining dredges – machines used to extract gold from the land. Several of them are still rusting away along the creeks.
The train was an adventure! It made steep turns, looped around awesome bends and took us by amazing wild landscapes.
Next, it was time to take a break and dip into some hot springs. There are dozens of them scattered all over Alaska. We decided to check out the springs around Fairbanks.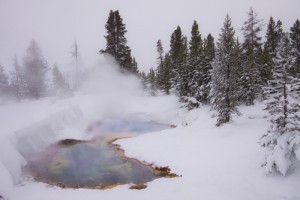 "It's a land of snow and ice," said Sofia, "and there are hot springs here! I wonder who first discovered them."
We later learned that Native Alaskans first found some of the hot springs, while miners discovered others. Many miners spent the coldest days of winter in the springs when they couldn't work on the creeks.
After splashing in the hot springs, we felt warm and ready for another adventure. Discover more highlights from our journey by scrolling down to Favorites and Photos.
Your friends,
Sam and Sofia
---
Sam's Favorites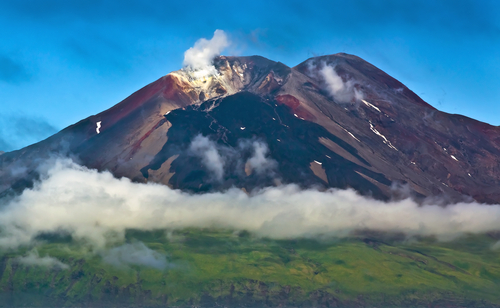 Island: Aleutian Islands
Wrapped in fog, the Aleutian Islands are a chain of 14 large islands and 55 small islands. Extremely remote, the area has many volcanoes, some of which are still active.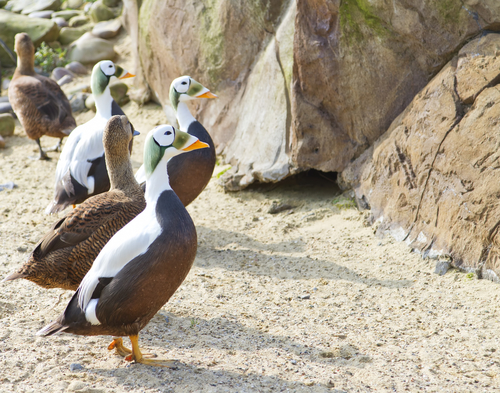 Bird: Spectacled Eider
Spectacled eiders are large sea ducks named for the beautiful rims around their eyes. During winter, the world's population of spectacled eiders converges on St. Lawrence Island in Alaska.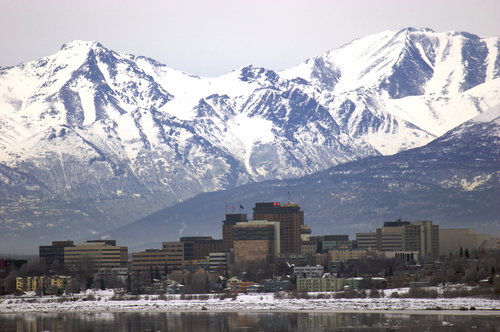 City: Anchorage
Anchorage is Alaska's largest city. Stunning mountains fill the city skyline. From wildlife exploration to mountain biking, the city is packed with adventure.
Sofia's Favorites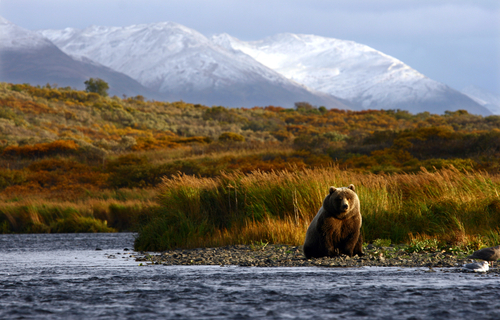 Island: Kodiak Island
Kodiak Island is the largest island in Alaska. The Kodiak National Wildlife Refuge covers about two-thirds of the island. About 3,000 brown bears live in the refuge.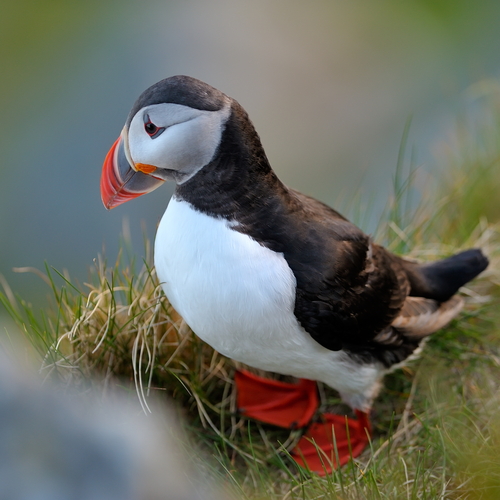 Bird: Horned Puffin
The horned puffin is a seabird that looks like a cross between a parrot and a penguin. They nest on steep, rocky slopes in Alaska. The puffin's bright yellow beak is perfect for carrying multiple fish!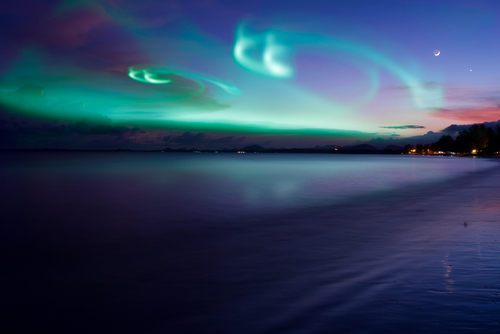 City: Fairbanks
Fairbanks sits right on the edge of the Arctic wilderness. Its geographical location makes it one of the best places in the world to see the Northern Lights. Imagine sitting beneath this beautiful sky!
---
SHARE THIS: