Explore Illinois, the Prairie State
Hi friend,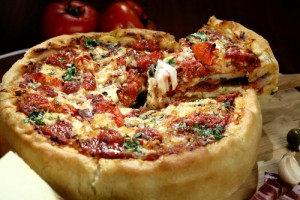 Illinois is a wonderful state. We enjoyed sightseeing in Chicago so much that we didn't want to leave. Visiting skyscrapers, exploring museums and eating famous Chicago pizza were the highlights of our trip. But there's a lot more to Illinois!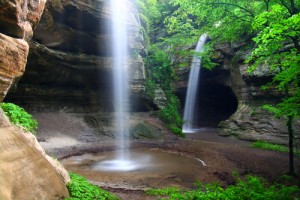 There are many state parks in the Prairie State. We heard that Starved Rock State Park has amazing canyons so we put on our hiking clothes and jumped on our scooter. When we got there, we discovered a lot of hiking trails and sparkling waterfalls in the canyons. In the winter, waterfalls freeze and people go ice climbing on them. It sounds like so much fun!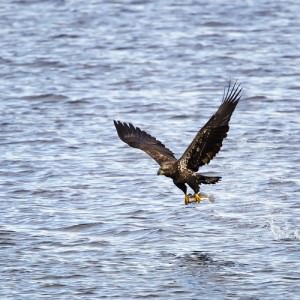 While hiking, we were lucky to spot bald eagles. There were dozens of them flying to the river's dams. We saw some eagles dive toward the water and grab fish with their claws. Some eagles were huge with wingspans reaching up to eight feet wide, and some were still young. Did you know that bald eagles are not born with white-feathered heads? Eaglets are born with gray heads, which gradually turn white as the eaglets mature.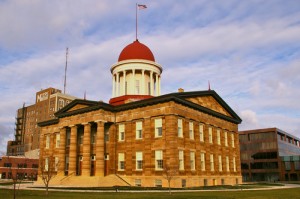 Our next stop was Springfield, the capital of Illinois. The city has many historic attractions connected to President Abraham Lincoln. President Lincoln spent 24 years living and working in the city before he was elected president. Throughout the year, Springfield puts on many performances that allow visitors to imagine Springfield the way President Lincoln knew it. We went on a tour of the Old State Capitol, which President Lincoln visited often. We had such a great time in Illinois.
Thanks for traveling with us!
Sam and Sofia
---
Sam's Favorites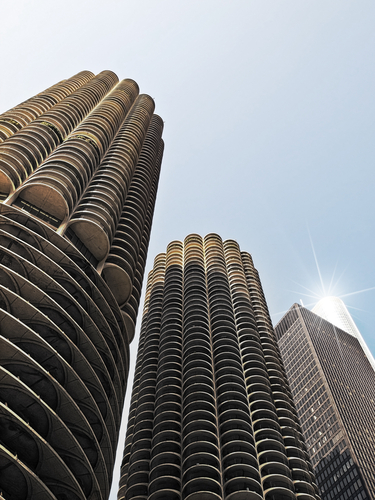 Skyscraper: Marina City Skyscrapers
On a boat tour down the Chicago River, we saw many skyscrapers. I really liked the Marina City Skyscrapers, two residential houses that look like corn-on-the-cob from a distance.

Natural Spot: Heron Pond
Heron Pond is located in Cache River State Natural Area. The beautiful green pond is filled with old cypress trees. We walked on a boardwalk to the center of the pond.
 Chicago Landmark: Buckingham Fountain
Buckingham Fountain is one of the largest fountains in the world. Located in Grant Park, Buckingham Fountain is one of Chicago's main attractions. It looks like a giant wedding cake!
Sofia's Favorites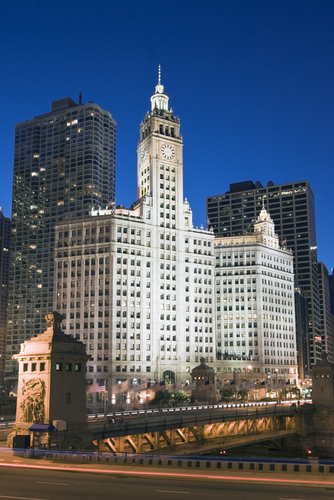 Skyscraper: Wrigley Building
The Wrigley Building is made up of two skyscrapers connected by a skywalk on the 14th floor. The building is 30 stories high and has a giant clock tower.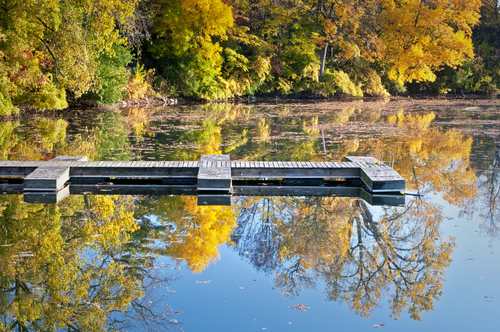 Natural Spot: Quarry Lake
Quarry Lake is located not far from Naperville. It is very popular with fisherman. We went fishing here and saw locals catching carp, catfish and walleyes. I caught a small catfish!
 Chicago Landmark: Flamingo
Chicago has many modern sculptures. A 53-foot-tall steel sculpture called Flamingo was my favorite. It looks like a giant bird standing in the sea of skyscrapers.
---
Popcorn Balls Recipe
Illinois is one of the largest producers of popcorn in the USA. In 2003, popcorn became the Illinois state snack food. Kids from Joliet Elementary School made it happen after they successfully campaigned the local government to make this designation. Learn how to make sweet and crunchy popcorn balls with this easy recipe.
Ingredients
¾ cup light corn syrup
¼ cup margarine
2 tsp cold water
2 ½ cup + 2 tbsp confectioner?s sugar
1 cup marshmallows
5 quarts plain popped popcorn
Vegetable shortening to grease hands
Instructions
In a saucepan, combine the corn syrup, margarine, water, sugar and marshmallows. Cook the mixture over medium heat, stirring occasionally, until it comes to a boil.
Pour the mixture over the popcorn. Using a spoon, toss the popcorn carefully to coat the kernels evenly.
Set the popcorn aside to cool for a minute so you don?t burn your fingers.
Grease hands with the vegetable shortening. Shape the coated popcorn into small balls and set aside on waxed paper (or plastic wrap) to cool completely.
Enjoy your popcorn balls!
SHARE THIS: